Your child's vision is our main focus
Children's eye health is essential to their overall well-being. That's why seeing a specialist who can not only help your kiddo see better but also help them choose glasses that bring out their personality is important.
Why bring your child to a pediatric eye care specialist?
Children's eyes are constantly changing and growing — just like they are. Because of this, their eye care is much different than adults'.
Moms and dads should seek a specialist who knows how to communicate with kids — someone who knows what questions to ask, how to ask them and how to check their eyes in a way that makes them feel comfortable. That's why it's important to take your child to a pediatric ophthalmologist.
From routine to complex eye care, Dr. Collin Hair and other Geisinger eye specialists are experienced in treating and providing the following care:
Blocked tear ducts
Drooping eyelids
Dry eye syndrome
Inherited eye diseases
Lazy eye (amblyopia)
Pediatric cataracts
Pediatric glaucoma
Prescribing contact lenses
Prescribing eyeglasses
Screening exams
Strabismus (crossed eyes)
Traumatic eye injuries
Treating pink eye
Tumors
Our priority has always been the health and well-being of our patients. To slow the spread of COVID-19, we're taking extra steps to protect our patients, team members and communities. Those steps include new appointment scheduling policies, following protocols set by the Centers for Disease Control (CDC) and Pennsylvania Department of Health. We're here to care for you and will schedule your appointment as soon as the CDC advises it's safe for us to do so. For updates on COVID-19, visit
geisinger.org/coronavirus
.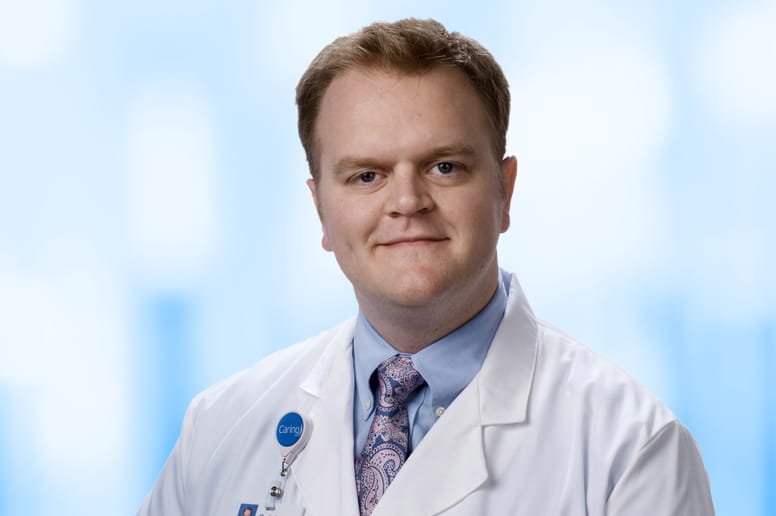 Who is Dr. Hair?
Collin Hair, MD, is a pediatric ophthalmologist — a doctor who is specially trained to treat eye conditions in children from infancy to age 18. He is fellowship trained in pediatric ophthalmology, which means he's undergone additional training to advance his skills and knowledge.
Dr. Hair specializes in the unique needs of children, diagnosing, treating and managing eye problems for children of all ages. He also treats adult patients with eye movement disorders, including strabismus.