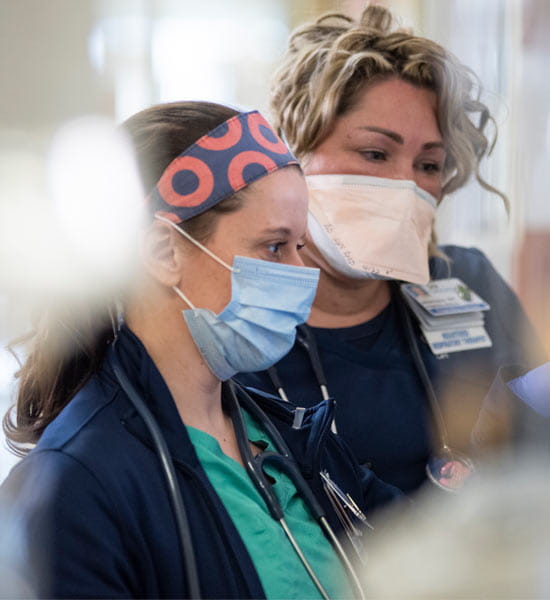 Five Days in May: Inside the fight against COVID-19
Community-based resources for those impacted by COVID-19
With the ever-changing situation brought about by COVID-19, it can be challenging to feel at ease. Geisinger Health Plan (GHP) wellness specialists are here to provide resources and support to help you and your family navigate this difficult time.
This documentary was filmed over 5 days in May when we thought the pandemic was at its height. But, as case numbers continue to rise, we know the pandemic is far from over.
Throughout this nearly 30-minute documentary, hear from our nurses, providers and staff members as they discuss the challenges of seeing members of their communities crowding the intensive care units — all with the same illness. And one they'd never seen before.