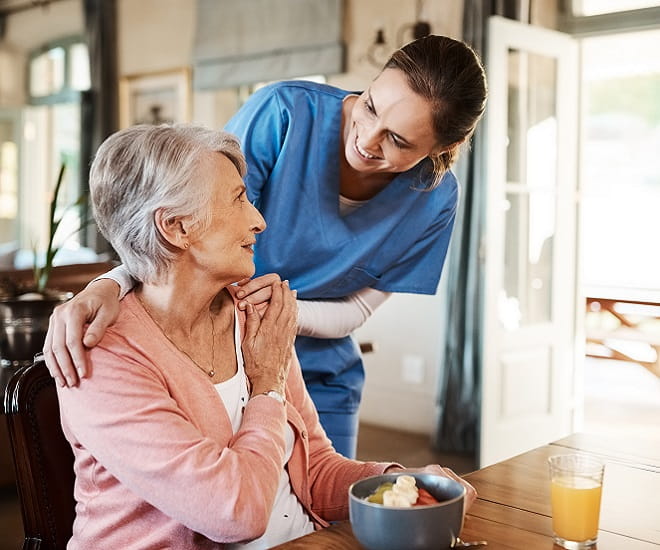 Keeping our Geisinger Gold members healthier
Healthcare delivered to your home
Geisinger at Home™ brings healthcare to eligible Geisinger Gold Medicare Advantage members where they need it most — right where they live. Geisinger's at-home care program helps keep patients healthier, safer and better connected to their care team.
I was in the hospital four times in 2017 for heart and respiratory issues. I've been feeling so much better since joining Geisinger at Home that we recently had to schedule my home visit around playing 9 holes of golf.
How does Geisinger at Home work?
Working closely with your primary care physicians, Geisinger's team of doctors, registered nurses, dietitians, case managers, pharmacists and other medical support staff can visit you as needed, right in your very own home.

Geisinger at Home identifies eligible Geisinger Gold members who have complex, difficult-to-manage health conditions such as:
Kidney disease
Heart disease
Cancers
Dementia
Primary care physicians can also refer a patient to the program.

With regular home visits, Geisinger at Home members can have their health needs met before they require a trip to the emergency room or hospital.
"It has been a wonderful program. I love that I can call on the spur of the moment when I need them."