Learn about the LIFE Geisinger program

LIFE Geisinger
Specialized services to help our seniors live independently
LIFE Geisinger is a unique and innovative program for older adults designed to give them the support they need to live at home. Our program can help you or your loved one continue to live independently, while taking advantage of our comprehensive daily living and health services. Our compassionate and experienced team will help coordinate care for you or a loved one, based on individual needs. We also offer relief and support for caregivers.

Our team takes pride in getting to know you or your loved one and in creating a care plan that fits specific needs, even when those needs change over time. And as a full-service health system, we're able to provide specialized senior health and medical care, as well as a full range of daily activities to enhance our participants' quality of life.
Questions? Contact us at 800-395-8759 (TTY: 711) at the hours listed below for each location.


LIFE Geisinger Kulpmont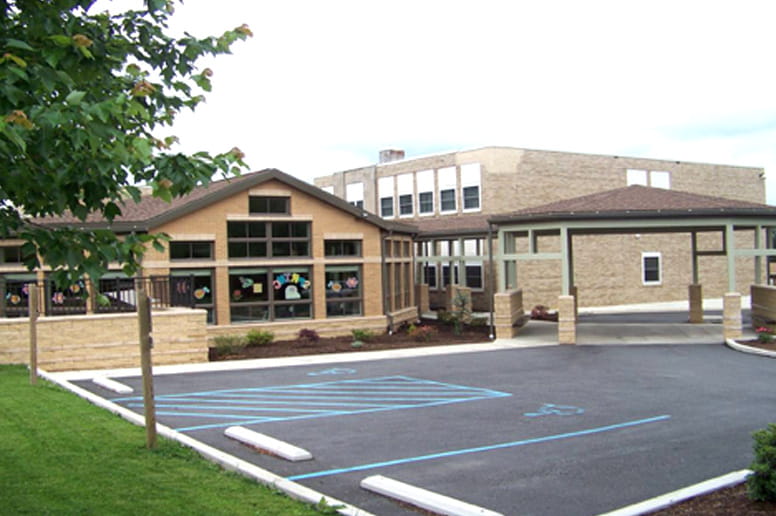 1100 Spruce St. Kulpmont, PA 17834
8:30 a.m. to 5 p.m.

LIFE Geisinger Lewistown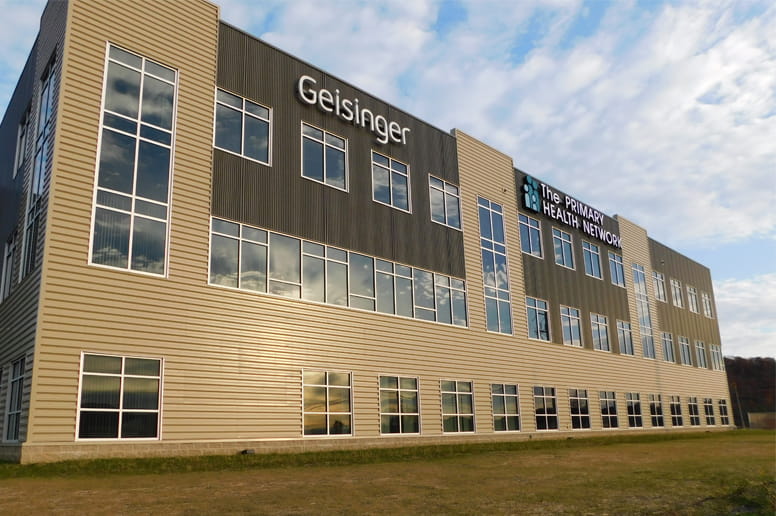 106 Derry Heights Blvd.
Lewistown, PA 17044 | 8 a.m. to 4:30 p.m.
LIFE Geisinger Scranton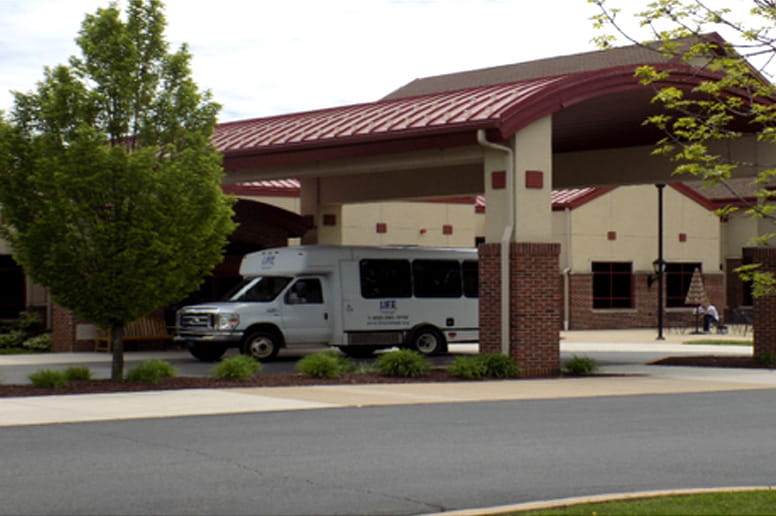 2300 Adams Ave. Scranton, PA 1850
8:30 a.m. to 5 p.m.
LIFE Geisinger Wilkes-Barre*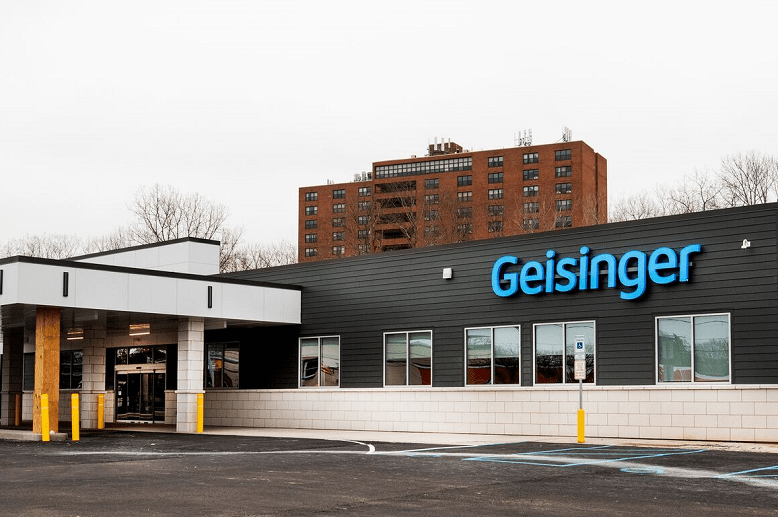 25 Church St. Wilkes-Barre, PA 18765
8 a.m. to 4:30 p.m.
Eligibility and financial criteria
To qualify to become a LIFE Geisinger participant, individuals must:
Be age 55 or older
Meet the clinical nursing home criteria as determined by the Area Agency on Aging
Be able to live safely within the community with services provided by LIFE Geisinger
Live within the designated service territory in Lackawanna, Luzerne, Columbia, Juniata, Mifflin, Montour, Northumberland, Schuylkill or Snyder counties
Funding for the LIFE program is received from Medicare, Medicaid and/or private monies. Financial eligibility is based on current Medical Assistance Criteria or the ability to pay privately.
Enrollment
In order for LIFE Geisinger to provide the most efficient and effective service, we must provide and/or arrange for all of our participants' healthcare needs. An enrollee may be fully and personally liable for the costs of unauthorized services. This however does not include emergency services.

The enrollment process has several steps, however, we're here to assist you every step of the way. For more information on how to enroll, please fill out the form on the right.
A LIFE Participant may request to voluntarily disenroll from the LIFE Program at any time without cause. A participant's voluntary disenrollment is effective on the first day of the month following the date the PACE organization receives the participant's notice of voluntary disenrollment.
Click here to view the LIFE Geisinger participant rights
Click here to view the LIFE Geisinger appeal procedure
LIFE Geisinger health services
Our unique program goes beyond traditional methods to provide healthcare services to eligible adults 55 years of age and older. The services we offer may include adult day health center care, various health services, in-home care and activities designed to help our participants maintain their independence.
Health and medical services
We offer a full range of health and medical services, at our day centers or in your home, designed to help you maintain your health and independence. Our health care team is available on-site every day and includes a primary care doctor who specializes in geriatric medicine, nurses, therapists, dieticians and other support staff. Our medical staff is on call evenings, weekends and holidays.

Our health services may include:
Primary care and specialist care
Nursing services
Physical therapy, occupational therapy, and speech therapy
Recreational therapy
Nutrition counseling and education
On-site lab tests, X-rays, and other basic diagnostic services
Pharmacy and medication management
Prosthetics, orthotics, medical supplies, personal care supplies, medical appliances, and durable medical equipment
Podiatry services including routine foot care
Vision and eye care, including eye glasses
Dental care, including dentures
Behavioral health
Audiology, including hearing aids
Personal care for bathing, dressing and grooming
Homemaker and chore services when needed
Meals at the center and/or at home
Respite care when needed
In-patient care
End-of-life services
Nursing facility services
Emergency care
Transportation with door-to-door service to/from our center and outside medical appointments
If you or a loved one are struggling to keep up with daily tasks or need medical services at home, we're here for you. LIFE Geisinger in-home care offers:
Skilled nursing services
In-home visit from physicians and registered nurse practitioners
Social services, case management and counseling
Personal care
Homemaker chore services
Home-delivered meals
In-home respite care
Transportation services
Staying engaged and connected is an important part of living a healthy life. We believe socialization is a key component to well-being and often as important as the prescription medications you may take or the care you receive. At LIFE Geisinger, we offer a wide variety of activities to meet the interests and needs of all of our participants. These activities include:
Community outings for lunch, shopping and area attractions
Craft projects
Art and music appreciation
Board/card games
Entertainment
Exercise and wellness
Gardening
Intergenerational programs
Pet therapy
Sensory stimulation
Spiritual reflection
Service area for LIFE Geisinger Kulpmont
Columbia county
17814 Benton
17815 Bloomsburg
17820 Catawissa
17846 Millville
17858 Numidia
17859 Orangeville/Rohrsburg
17888 Wilburton
17920 Aristes
18603 Berwick
18631 Mifflinville
---
Montour county
17815 Bloomsburg
17820 Catawissa
17821 Danville/Exchange/Mausdale/Mooresburg
17822 Danville
17824 Elysburg
17847 Milton
---
Northumberland county
17801 Sunbury
17821 Danville
17823 Dornsife
17824 Bear Gap/Elysburg
17825 Excelsior
17828 Gowen City
17832 Marion Heights
17834 Kulpmont
17836 Leck Kill
17840 Locust Gap
17847 Milton
17850 Montandon
17851 Atlas/Mt Carmel/Natalie
17857 Northumberland
17860 Paxinos
17865 Potts Grove
17866 Coal Township/Excelsior/Ranshaw
17867 Rebuck
17868 Riverside
17872 Shamokin
17877 Snydertown
17881 Trevorton

---
Schuylkill county
17823 Dornsife
17901 Pottsville/Palo Alto
17921 Ashland/Centralia/Fountain Springs
17923 Branchdale
17929 Cressona
17930 Cumbola
17931 Frackville
17932 Frackville
17934 Gilberton
17935 Girardville
17936 Gordon
17938 Hegins
17941 Klingerstown
17942 Landingville
17943 Lavelle
17944 Llewellyn
17945 Locustdale
17946 Lost Creek
17948 Mahanoy City
17949 Mahanoy Plane
17951 Marlin

17952 Mary D
17954 Minersville
17957 Muir
17959 New Philadelphia
17961 Orwigsburg
17963 Pine Grove
17964 Pitman
17965 Port Carbon
17966 Ravine
17967 Brandonville/Pattersonville/Ringtown
17968 Sacramento
17970 St. Clair
17972 Schuylkill Haven
17974 Seltzer
17976 Shenandoah
17980 Tower City
17981 Donaldson/Tremont
17983 Valley View
17985 Zion Grove
---
Service area for LIFE Geisinger Lewistown
Juniata county
17014 Cocolamus
17021 East Waterford
17035 Honey Grove
17044 Lewistown
17045 Liverpool
17049 Mcalisterville
17056 Mexico
17058 Mifflin
17059 Mifflintown
17062 Millerstown
17076 Oakland Mills
17082 Port Royal
17086 Richfield
17094 Thompsontown
17213 Blairs Mills
17243 Orbisonia
17853 Mt Pleasant Mills
---
Mifflin county
17002 Allensville
17004 Belleville
17009 Burnham
17029 Granville
17044 Lewistown
17051 McVeytown
17054 Mattawana
17060 Mill Creek
17063 Milroy
17066 Mount Union
17075 Newton Hamilton
17084 Reedsville
17099 Yeagertown
17841 McClure
---
Snyder county
17063 Milroy
17086 Richfield
17812 Beaver Springs
17813 Beavertown
17827 Freeburg
17831 Hummels Wharf
17833 Kreamer
17841 McClure
17842 Middleburg
17843 Middle Creek
17843 Beaver Springs
17853 Mount Pleasant Mills
17861 Paxtonville
17862 Penns Creek
17864 Port Trevorton
17870 Selinsgrove
17876 Shamokin Dam
17882 Troxelville
17889 Winfield
---
Service area for LIFE Geisinger Scranton and Wilkes-Barre*
Lackawanna county
18403 Archbald
18407 Carbondale
18410 Chinchilla
18411 Clarks Summit
18414 Dalton
18416 Elmhurst
18420 Fleetville
18424 Gouldsboro
18433 Jermyn

18434 Jessup
18440 La Plume
18444 Moscow
18447 Olyphant
18448 Olyphant
18452 Peckville
18471 Waverly
18501 Scranton
18502 Scranton

18503 Scranton
18504 Scranton
18505 Scranton
18507 Moosic
18508 Scranton
18509 Scranton
18510 Scranton
18512 Scranton
18514 Scranton

18515 Scranton
18517 Taylor
18518 Old Forge
18519 Dickson City
18522 Scranton
18540 Scranton
18577 Scranton
18641 Pittston
18653 Ransom
---
Luzerne county
17814 Benton
17815 Bloomsburg
17878 Stillwater
18603 Berwick
18612 Dallas
18618 Harvey's Lake
18621 Hunlock Creek
18622 Huntington Mills
18627 Lehman
18634 Nanticoke
18635 Nescopeck
18640 Pittston
18641 Pittston
18642 Duryea
18643 Pittston

18644 Wyoming
18651 Plymouth
18655 Shickshinny
18656 Sweet Valley
18660 Wapwallopen
18661 White Haven
18690 Dallas
18701 Wilkes-Barre
18702 Wilkes-Barre
18703 Wilkes-Barre
18704 Kingston/Swoyersville/Forty Fort
18705 Wilkes-Barre/Plains
18706 Wilkes-Barre/Hanover Twp
18707 Mountain Top
18708 Shavertown
18709 Luzerne
18710 Wilkes-Barre
18711 Wilkes-Barre
18761 Wilkes-Barre
18762 Wilkes-Barre
18763 Wilkes-Barre
18764 Wilkes-Barre
18765 Wilkes-Barre
18766 Wilkes-Barre
18767 Wilkes-Barre
18768 Wilkes-Barre
18769 Wilkes-Barre
18773 Wilkes-Barre
18774 Wilkes-Barre
---
Frequently asked questions
What services aren't covered under my loved one's enrollment?
LIFE Geisinger covers the same services that other Medicare or Medicaid health plans cover, except in an all-inclusive setting.
If you need care while outside of the area (such as emergency or urgent care), you will need to notify LIFE Geisinger within 48 hours (or as soon as it is reasonably possible to do so).
If hospitalization outside the area is needed, LIFE Geisinger will work with the care providers to transfer you back to contracted facilities when appropriate.
Will I have co-payments or deductibles?
No. Once you are enrolled in LIFE Geisinger, you will have:
No copayments and no deductibles (although individuals will be responsible to pay for their Medicare part B premiums).
All medically necessary prescription drugs. (These are covered under LIFE Geisinger Medicare Part D benefit.)
All necessary over-the-counter drugs
No threshold gaps in coverage and continuous coverage throughout the year
In some cases, there may be a monthly premium required to participate in LIFE Geisinger, depending on your income.
What are some of the main advantages of enrolling in LIFE Geisinger?
Our dedicated senior health professionals get to know you personally
Complete long-term care coverage
Coordinated 24-hour advice and care
Support for family caregivers
Care designed specifically for your individual needs
One health provider to oversee your care whether at home, in a hospital or in a nursing facility
No coinsurance, deductibles or payments due for services you receive (for those who financially qualify)
What makes LIFE Geisinger such a unique, comprehensive program for eligible seniors?
At LIFE Geisinger, a dedicated, qualified team of senior professionals integrate care daily to provide individualized solutions for each participant's unique needs. With one team overseeing all care, including medical needs, therapies, meals and nutritional counseling, social services, homecare, adult day services, medications, activities and socialization, personal care and more, you can be assured that all of your needs are met. Our program enables seniors to live independently at home, while receiving the services they need at the center and at home. Additionally, once services are determined to be a need, they are provided at no cost for eligible seniors.
What if I become sick or injured after center hours?
The LIFE Geisinger staff is on call 24 hours a day, seven days a week, 365 days a year. Our experienced medical team will advise what to do and make necessary arrangements to provide necessary care. If a medical emergency arises, we will be there to assist and support as we never relinquish the care of our participants.
How often do participants visit the day health center?
The frequency of visits to the center will be determined based on your needs and preferences. Some of our participants come every week day, some come two to three times per week, some come once a month. Our services are specific to the unique needs of the individual.
Designating an appointed representative
An appointed representative is an individual appointed by you, or authorized by the state, or other applicable law, to act on your behalf in the grievance or appeals process in connection with your claim or asserted right under Title XVIII of the Social Security Act ("the Act") and related provisions of Title XI of the Act. The person you name to be your appointed representative can be a relative, friend, advocate, or doctor.
Download the form from CMS, here.
Approval by the CMS and the Office of Long Term Living February 20, 2020
Date last updated: 2/20/2020


*LIFE Geisinger Wilkes-Barre is an alternate care site (offers a limited number of on-site services; however, all LIFE services continue to be coordinated and provided)