GHP Family – Medical Assistance plan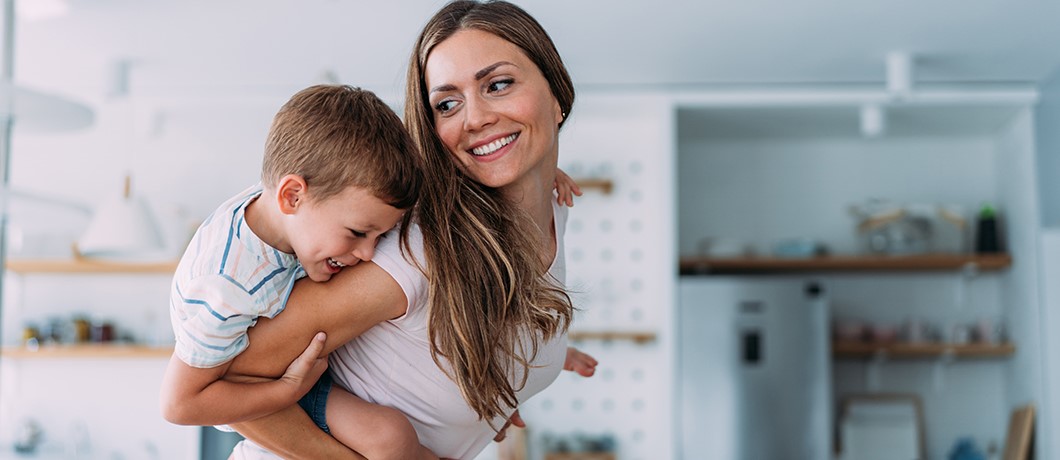 Sign in with your plan to search doctors, pharmacies and covered drugs:
What is Medicaid (GHP Family)?
Medicaid is a joint federal and state program that offers affordable health insurance at little to no cost for those who qualify. It offers coverage for healthcare needs including doctor visits and hospital stays.

GHP Family is an insurance plan that provides healthcare coverage to residents of Pennsylvania who are eligible for Medicaid.


Why choose GHP Family?
Geisinger Health Plan offers quality, comprehensive coverage for all eligible Medical Assistance recipients.
Each year, more than 500,000 members throughout Pennsylvania choose GHP Family for our high-quality Medicaid plan. Need a routine doctor's visit? Or something more involved, like diabetes care or an eye exam? We cover it all — to keep you and your family healthy.
A few reasons why GHP Family might be right for you:
Our large provider network
More than 31,000 primary care physicians and specialists available to you
Hospitals across Pennsylvania
Customer service
Our expert staff are organized in teams and specially trained to handle questions about specific plans
Available by phone or online, six days a week
Health and wellness programs
Innovative wellness programs available online, in person and by phone
Personalized services support and educate you to cover all your healthcare needs
Special Needs Unit
Our Special Needs Unit is here to help if you:
Need help scheduling or getting to your medical appointments
Take multiple prescription medications
Have a child with special needs
Getting you the care you need, when you need it
Our nurse case managers are part of the GHP Family Special Needs Unit and can assist with health conditions or complex healthcare-related matters for you or your child.
When you're a GHP Family member, you're part of the Special Needs Unit team. We even have a committee that lets you share ideas on how to improve our health education services.
For more information about the Health Education Advisory Committee and how to join, call
855-214-8100
.
What is the cost for GHP Family?
If you are eligible for Medical Assistance in Pennsylvania, there is no monthly premium for your GHP Family coverage. Many services are available at no cost or require only a small copay. The
GHP Family Member Handbook
gives you details on costs and coverage.
How do I enroll in GHP Family?
If you'd like to enroll in GHP Family, first you need to apply for Medical Assistance. Then, if you're eligible for Medical Assistance, you can choose GHP Family to provide your healthcare coverage if you live in Pennsylvania.
How do I enroll a new family member?
How to add a baby:
If you have a baby while you're a GHP Family member, your baby will be covered by GHP Family from the day they come into the world. Call 855-227-1302 as soon as possible after the big event so we can help you choose a primary care provider (PCP) for your new baby. Then you'll receive a GHP Family member ID card for your baby. You'll also need to contact your PA county assistance office to be sure your baby is enrolled in Medical Assistance.

How to add other family or household members:
Anytime someone other than a newborn joins your family or household, you need to contact your county assistance office to find out if that person is eligible for Medical Assistance. If they are eligible, your county assistance office caseworker will help them enroll in Medical Assistance. Then your new family member can enroll in GHP Family online by visiting the PA Enrollment Services website, or by calling 800-440-3989.
How can I find a primary care physician or other healthcare provider?
To find a family doctor or other healthcare provider, use our online
Find a Provider tool
. You can find a list of primary care physicians and providers that are in the GHP Family network. You can also call our customer service team at
855-227-1302
for additional assistance.
How do I get a new ID card?
Just call our customer service team at
855-227-1302
. You can also
sign in
once you are a member and have registered on the web. There, you can order a new card or print a temporary card.
Who can I call if I have special needs?
Are you or your family member dealing with special needs, such as complex medical conditions or difficulty managing multiple medications? Having trouble scheduling or finding transportation to your medical appointments? Call our Special Needs Unit at
855-214-8100
.
How do I update my contact information?
If you need to update your address, phone number or any other personal information, call our customer service team at
855-227-1302
or PA Relay at 711. You can reach us from 7 a.m. to 7 p.m. Monday, Tuesday, Thursday and Friday. We have extended hours on Wednesdays, from 7 a.m. to 8 p.m. You can even reach us on Saturday between 8 a.m. and 2 p.m. Remember to update any new personal information with your county assistance office caseworker as well.
Content from General Links with modal content