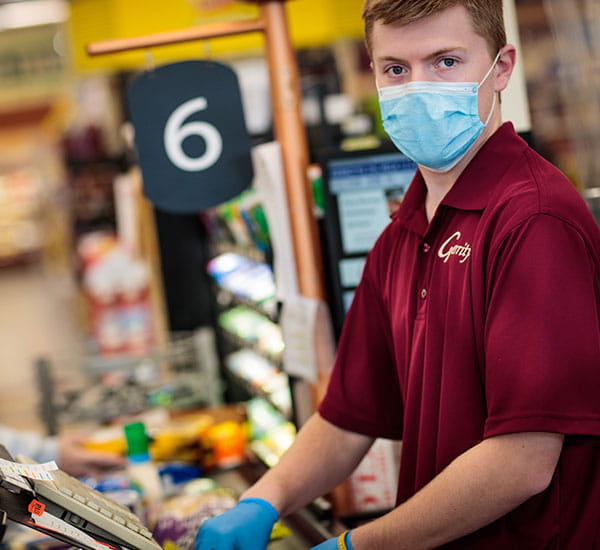 Because you don't have time for the flu
It's easy to get your flu shot — and it's at no cost to you. Find a flu shot event near you:
Get a flu shot near you
Getting a flu shot is always a good idea. But this year, with the COVID-19 pandemic, it's even more important. Why? Because you want to protect yourself from having the flu virus (influenza) and the coronavirus at the same time.
Having the flu isn't fun, but most people recover in a few days. But, like COVID-19, the flu can be fatal for some. Even if you aren't worried about yourself, getting a flu shot can keep you from spreading it to others who are at high risk (like those under age 2 or over age 65).
So, protect yourself (and your family) by getting the flu shot at a Geisinger location near you — it'll be one less contagious illness to worry about this flu season.
Where to get a flu shot
Flu season begins in the fall and ends in the spring, peaking between December and February. It's best to get vaccinated before flu season starts — don't worry, it's easy.
There are 3 ways to get your no-cost flu shot at Geisinger:
1. Schedule an appointment
Schedule an appointment through the myGeisinger patient portal or by calling your doctor's office. Already have an appointment scheduled with your primary care or specialty doctor? Ask for your flu shot during your visit.
2. Get a walk-in flu shot
We also offer walk-in flu shots at all Geisinger primary care, Convenient Care (urgent care), and pharmacy locations during business hours. That's right, just walk in — wearing your mask and being mindful of physical distancing.
To avoid longer wait times, scheduling an appointment is recommended. Find a Geisinger location near you.
3. Get a drive-thru flu shot
We are no longer offering drive-thru flu shots (and other flu shot events) for the 2020 flu season, but it's not too late to get your flu shot. In fact, the flu shot still offers protection, no matter how late in the season you get it.
Here are your options:
Have an appointment at Geisinger? Ask to get your flu shot.
Schedule an appointment.
Get a walk-in flu shot.
How can I prevent the flu?
The best way to prevent the flu is by getting your flu shot each year. Here are some other steps you can take to avoid the flu (and other bugs, too):
Wash your hands often with warm, soapy water for 20 seconds
Use hand sanitizer when handwashing isn't an option
Don't touch your eyes, nose, and mouth (until you've washed your hands)
Avoid crowds and close contact with those who are sick
You can also protect yourself by practicing good health habits, like:
Eating a well-balanced diet
Getting enough sleep
Staying physically active
Managing your stress
Cleaning and disinfecting highly touched surfaces at home, work or school, especially if someone is sick
Frequently asked questions
Can I get the flu from the flu shot?
The flu shot doesn't contain the active virus, so it can't cause you to get the flu. You might feel a bit under the weather, though, as it revs up your immune system and your body creates antibodies.
Who should get a flu shot?
The CDC recommends annual flu shots for everyone 6 months of age and older. Vaccination is particularly important for people at higher risk of serious complications — including anyone age 65 or older, children younger than 2 years old, pregnant women and those with medical conditions like asthma, cancer, COPD, diabetes, kidney or liver disease.
When should I get the flu shot?
Flu season begins in the fall and ends in the spring, peaking between December and February. As a general rule of thumb, plan to get your flu shot by the end of October.
While it's best to get the vaccine before flu season begins, it can still be beneficial throughout flu season. So, if you forget, get it as soon as you can.
If I get the flu shot, can I still get the flu?
Several strains of flu go around, and the flu shot covers the ones you're most likely to get. But it's possible to catch a strain that isn't covered by the vaccine. Still, getting the vaccine reduces your chances of getting the flu. And the vaccine can also reduce how severe the flu is if you do get it.