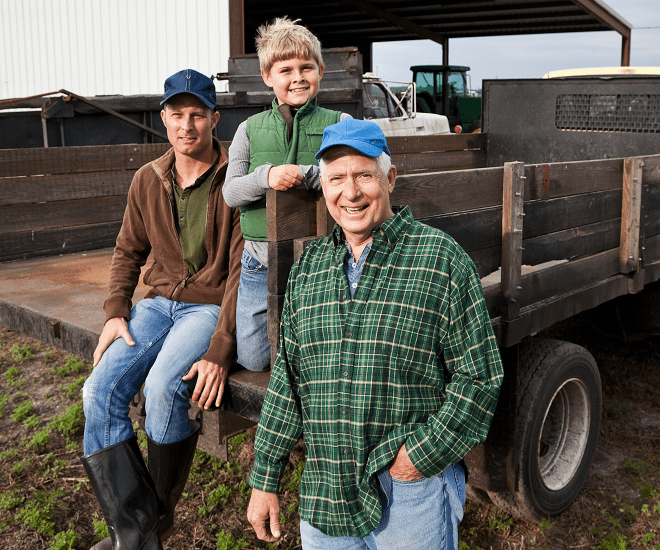 The COVID-19 Special Enrollment Period is open
You can still enroll with Geisinger Health Plan
For plan year 2021, Pennsylvania has transitioned from Healthcare.gov to its own state-based health insurance marketplace, Pennie™. Due to the exceptional circumstances of the COVID-19 pandemic, Pennie has opened a new Special Enrollment Period (SEP) until Aug. 15, 2021.

And that's not all. The recently signed America Rescue Plan Act of 2021 (ARPA) will make healthcare less expensive and more accessible for many people. Plans available on the Pennie healthcare exchange come with premium tax credits that can lower premium costs for eligible members. Not only does the ARPA increase those tax credits, it also lowers the barriers for eligibility for the 2021 and 2022 tax years. So even if you didn't previously qualify, you may now benefit from this tax credit.

With these unprecedented financial savings, it's more affordable than ever to enroll in a Geisinger Marketplace health plan.
Here's what that means for you:
This SEP is available to everyone. If you're a new or current enrollee, you're eligible to purchase coverage or switch plans — even if you already enrolled during the most recent Open Enrollment Period.
This SEP will be open until Aug. 15, 2021.
The Qualifying Life Event (QLE) that you will select for this enrollment period will be whatever the current date is that you enroll on Pennie's website yourself or with our team's help.
Your coverage effective date will be the first day of the next month, even if you apply on the last day of the month before.
It makes a difference
Consider this:
A 40-year-old nonsmoking single woman who lives in Williamsport makes $19,140 per year. Before ARPA, she would have paid $464/month for a silver plan. Now, she'll pay $0/month for a silver plan.


A married couple, both 64-year-old nonsmokers from Dauphin County, have an annual income of $77,580. Before ARPA, they would have had a monthly payment of around $2,400. Now, at $550/month, their premiums are capped at 8.5% of their income for the benchmark plan (also known as the second-lowest-cost silver plan, or SLCSP).

You can get help from us
You'll still be enrolling through Pennie, but we can help make your enrollment process and decision-making as stress-free as possible. Just give us a call at 800-918-5154 or fill out the form below to have a member of our team reach out to you. We're here for you — for everything from enrollment to exploring your plan options to Pennie and ARPA — and everything in between.

Want to browse our plans? Download our 2021 all plans brochure here.

If self-servicing your plan selections directly with Pennie is more your speed, you can visit their website at pennie.com or call 844-844-8040 for assistance.
Insurance made for you
Finding the right health insurance plan is important. It can also be challenging. Learn the basics, find the plan that best suits your needs and pay your premium, all in one place.
Choosing Geisinger Health Plan

We offer the quality coverage and the exceptional value you want — in a variety of plans to meet your budget.

More than 400,000 members choose Geisinger Health Plan for its high-quality, affordable healthcare benefits. Maybe you will, too.
Affordability and flexibility — We offer a variety of health insurance plans with different monthly premiums, deductibles and copays to fit your budget and healthcare needs. Our large provider network gives you access to thousands of medical professionals. Choose from HMO or PPO plans or browse our plans on the insurance marketplace.


Exceptional care close to home — With more than 31,000 primary care and specialty doctors, 130 hospitals and 132 clinic and urgent care locations located throughout PA, exceptional care is right in your backyard.


Concierge-type customer service— Our team members are knowledgeable, trained and available by phone, online or in person to answer questions about specific plans and coverage.


Exclusive health and wellness programs— Geisinger Health Plan members get access to exclusive programs, online workshops, wellness challenges, mental health and substance abuse resources, health coaches and more. And did we mention the discounts? Learn more.
Geisinger Extra
Find Extra sites in your county, enjoy lower copays and learn more about Extra.
Pay my Geisinger Marketplace premium
First-time Geisinger Marketplace members
As a new Geisinger Marketplace member, you can make your first premium payment by calling 844-844-8040, or by logging in to your Pennie account via Pennie.com.
Other important information for new Geisinger Marketplace members:
Make your first premium payment before your plan's effective date. You can make a payment up to 30 days after your effective date, but payment must be mailed to the address included on the invoice or letter that you received from Geisinger Health Plan.
You will not receive your Geisinger Health Plan member ID card until after your first premium payment is processed.


For questions about enrollment, contact the Marketplace customer care team at 800-318-2596.
For current Geisinger Health Plan members
Paying online
If you're a current member and primary account holder (subscriber), you can make a one-time payment or set up recurring payments here.

Note: Dependents do not have access to make payments.
If you're paying for an employer group, you can make payments here.
Paying by phone
Call our free automated premium payment service at 844-639-3117.

You'll need the following information to make your payment:
Contract ID or subscriber ID (member ID) which can be found on your premium invoice or on your ID card.
If your ID number begins with zeros or ends with 01, do not include them when entering your ID number.


If you'd like a representative's help making a payment or if you have questions about your premium invoice, call 844-343-2639.
Paying by mail
If you prefer to mail your payment, you can send it to the address below:
Geisinger Health Plan
P.O. Box 829703
Philadelphia, PA 19182