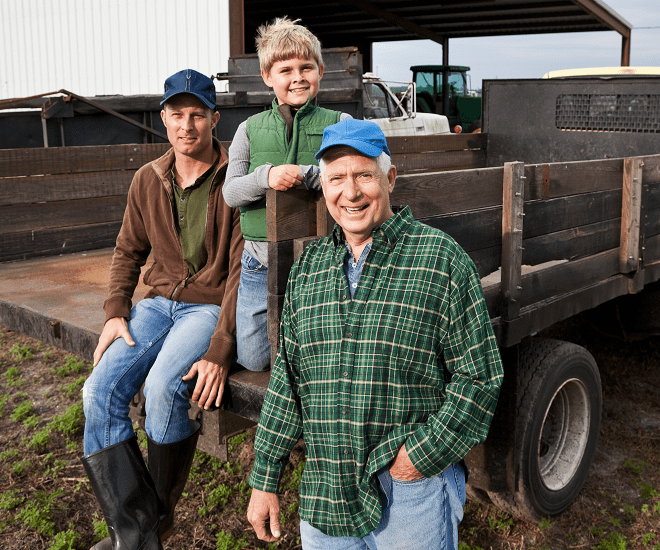 Let us help you find the right health plan
Insurance made for you
Finding the right health insurance plan is important. It can also be challenging. Learn the basics, find the plan that best suits your needs and pay your premium, all in one place.
Choosing Geisinger Health Plan

We offer the quality coverage and the exceptional value you want — in a variety of plans to meet your budget.

More than 500,000 members choose Geisinger Health Plan for its high-quality, affordable healthcare benefits. Maybe you will, too.
Affordability and flexibility — We offer a variety of health insurance plans with different monthly premiums, deductibles and copays to fit your budget and healthcare needs. Our large provider network gives you access to thousands of medical professionals. Choose from HMO or PPO plans or browse our plans on the insurance marketplace.


Exceptional care close to home — With more than 20,000 primary care and specialty doctors, 120 hospitals and 220 urgent and ConvenientCare locations throughout PA, exceptional care is right in your backyard.


Concierge-type customer service— Our team members are knowledgeable, trained and available by phone, online or in person to answer questions about specific plans and coverage.


Exclusive health and wellness programs— Geisinger Health Plan members get access to exclusive programs, online workshops, wellness challenges, mental health and substance abuse resources, health coaches and more. And did we mention the discounts? Learn more.
Pay my Geisinger Marketplace premium
First-time Geisinger Marketplace members
As a new Geisinger Marketplace member, you can make your first premium payment by calling Geisinger Accounts Receivable at 844-343-2639, or by logging in to your Pennie account via Pennie.com.
Other important information for new Geisinger Marketplace members:
Make your first premium payment before your plan's effective date. You can make a payment up to 30 days after your effective date, but payment must be mailed to the address included on the invoice or letter that you received from Geisinger Health Plan.
You will not receive your Geisinger Health Plan member ID card until after your first premium payment is processed.


For questions about your enrollment call Geisinger Marketplace customer service – 866-379-4489 or the Geisinger Individual Sales office at 800-918-5154. For questions about your Pennie enrollment call 844-844-8040 to reach Pennie Customer Service or visit Pennie.com.
ATENCIÓN: si habla español, tiene a su disposición servicios gratuitos de asistencia lingüística. Llame al 800-447-4000 (TTY: 711).
For current Geisinger Health Plan members
Paying online
If you're a current member and primary account holder (subscriber), you can make a one-time payment or set up recurring payments here.

Note: Dependents do not have access to make payments.
If you're paying for an employer group, you can make payments here.
Paying by phone
Call our free automated premium payment service at 844-639-3117.

You'll need the following information to make your payment:
Contract ID or subscriber ID (member ID) which can be found on your premium invoice or on your ID card.
Enter all numbers from your member ID except the last two (e.g., 01, 02)

If you'd like a representative's help making a payment or if you have questions about your premium invoice, call 844-343-2639.
Paying by mail
If you prefer to mail your payment, you can send it to the address below:
Geisinger Health Plan
P.O. Box 829703
Philadelphia, PA 19182
To learn about your rights under the Affordable Care Act click here.
Content from General Links with modal content