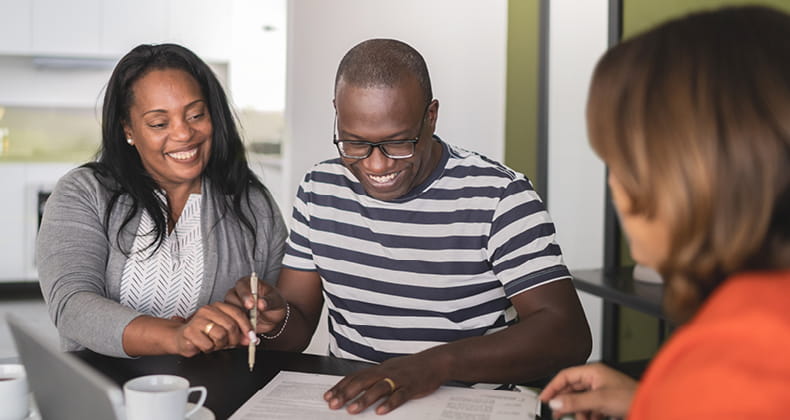 Why choose Geisinger?
Because employee health is our top priority.
Group health plans that give you more
Our patients and members get the quality of care they deserve from the name they trust most with their health.
Cost
Cost containment is key when choosing health coverage. A full spectrum of population health management services reduces our groups' expenses while improving the health of your workforce. Here's how we get you there:
Providing access to the best care
Getting your employees and their families involved in their own healthcare management
Working across the board to create innovative care models for all
Offering plan designed specifically to help you manage costs
Our integrated care and coverage model not only helps your employees receive quality care — it's also good for your bottom line. Employer groups whose members use Geisinger facilities save substantially on claims costs.
Behind the scenes, our dedicated analytics teams are constantly monitoring industry trends, so we can continue offering you cutting-edge, cost-reducing initiatives.
Quality
We're a health plan that's integrated into one of the most renowned health systems in the nation. You offer employee benefits to attract the best talent, so why not give them the best coverage?
At Geisinger, everyone works in healthcare, whether supporting health insurance members or providing care at the bedside. We work as one team, day in and day out, to make care more affordable, better quality and a better experience.
Built right into our healthcare plans, pharmacy benefits let you use convenient programs like our mail-order pharmacy, a specialized customer service team and programs to help manage chronic and complex health conditions.
Compared to other Pennsylvania health plans, GHP exceeds the average success rate among members for many routine healthcare services. We're familiar with meeting high quality standards and will apply the same principles to your organization.
Access
Our plans offer local and national coverage. By choosing the best network for your group, you make sure your covered members can use the providers they need — regardless of whether they're a Geisinger provider.
Our network includes:
Over 33,000 primary and specialty physicians
More than 120 hospitals, including Geisinger hospitals, Hershey Medical Center and Johns Hopkins
Over 130 urgent care and convenient care locations in Pennsylvania and beyond
More than 3,000 pharmacies
Need out-of-area care? We've got this. First Health® is our robust wrap network providing out-of-area coverage to employees and their dependents living outside of our service area without access to our provider network.
First Health's network offers:
More than 5,000 hospitals
Over 90,000 ancillary facilities
More than 550,000 professional providers at 1 million+ healthcare service locations
Service
Our health plans are consistently recognized for their exceptional, high-touch customer service.
Our Net Promoter Score® (40) is significantly above the healthcare industry average (26). Net Promoter Scores measure customer loyalty based on how likely someone is to recommend our health plans. And our commitment to customer service has garnered recognition from J.D. Power four years in a row.
For employers
Every group has different needs, that's why you'll receive personalized care focused on you.
Need to manage your plan? Log into the employer portal.
For brokers
We value your work, and our goal is to help make managing your Geisinger business easier. Assistance is provided through our broker care team:
Broker care team
866-488-6653, Monday – Friday, 8 a.m. – 5 p.m.
brokerhelp@thehealthplan.com

You can also easily manage your business and have insight into employer plans with employer portal access through the broker portal.
For members
Geisinger Health Plan members can call our customer service line 24/7.
Our customer care team is organized into teams that are specially trained to handle questions about:
Specific plans
ID cards
Premiums
Billing
Benefit/plan information
New hire criteria
Application status
Removing/adding dependents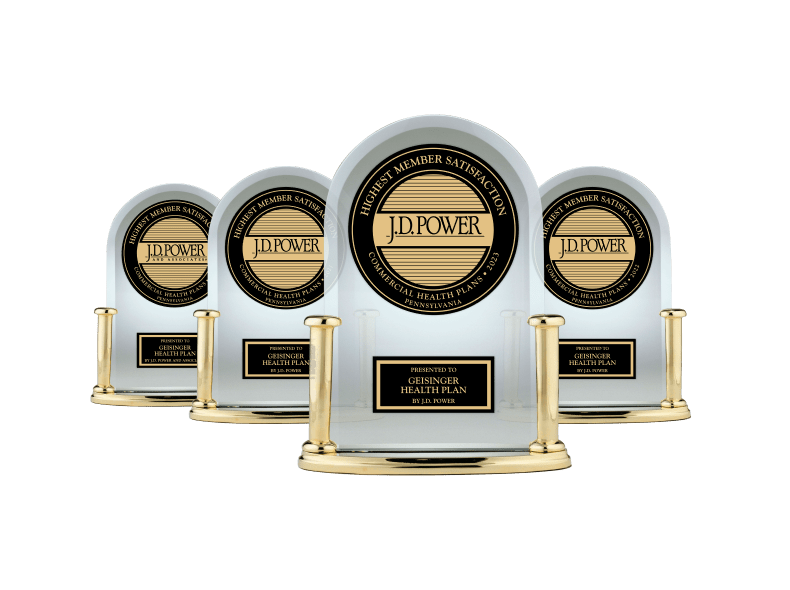 Because we put you first
For the fourth year in a row, Geisinger Health Plan is ranked #1 in Member Satisfaction among Commercial Health Plans in Pennsylvania by J.D. Power.