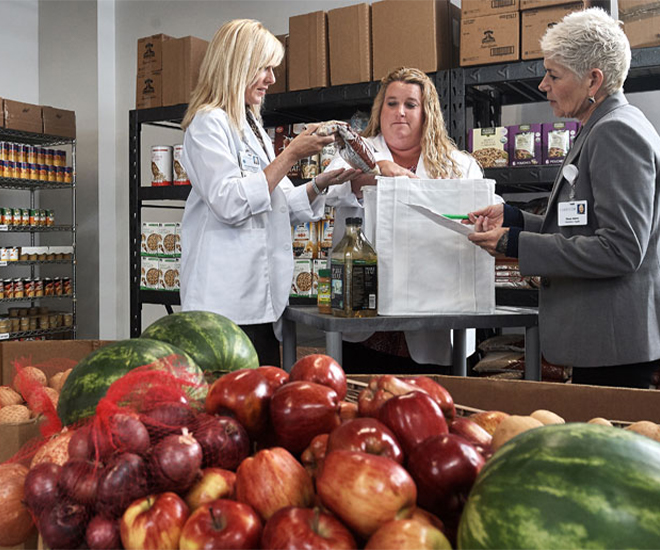 Fresh Food Farmacy
Improving your health through education and nutritious food. 
Using food as medicine to manage diabetes
Eating nutritious food can help us all live a longer, healthier life. But for many people, accessing healthy food can be a challenge.
This can have devastating consequences for those living with Type 2 diabetes, as this condition is directly impacted by diet and nutrition.
That's where Fresh Food Farmacy comes in.
By providing our patients (and their families) with enough food to make 10 nutritious meals each week — and a team of doctors, nurses, nutritionists, social workers and wellness coaches — we're helping them manage their diabetes and start on their journey towards better health. And it doesn't cost them a dime.
Contact the Fresh Food Farmacy team
Have questions or want to learn more? Our team is here to help.
Contact us