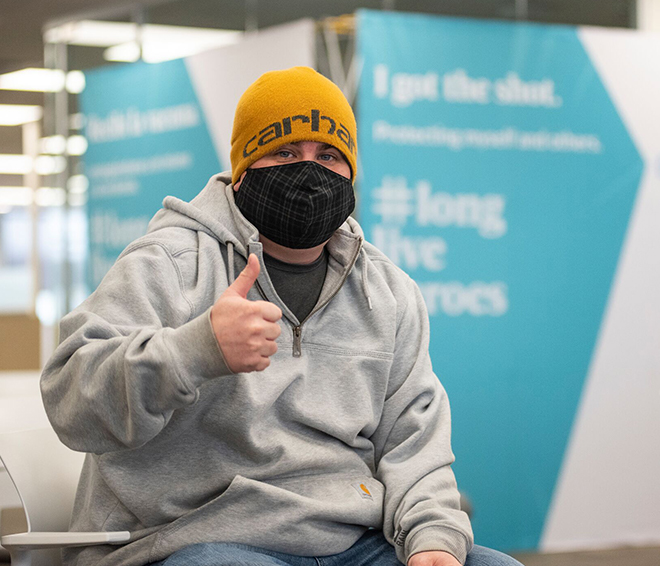 Getting your COVID-19 vaccine is easy
COVID-19 vaccine walk-in clinics
Protecting yourself and your family from COVID-19 just got easier. Need a COVID vaccine? Just walk in and we'll take care of the rest, no appointment necessary.
Vaccines are available to those age 12 and older at all locations. Anyone under 18 must have a parent or guardian with them for vaccination.
Days and hours are subject to change, so be sure to check this page for the latest updates. Walk-ins are for first-dose COVID-19 vaccines only. Your second dose will be scheduled at the same location.
COVID-19 vaccine walk-in locations
Geisinger Health Plan Building Vaccine Center
9 Stearns Ln., Danville, PA 17821
Friday, June 18: 9 a.m. to noon
Geisinger Lewistown Hospital Vaccine Center
400 Highland Ave., Lewistown, PA 17044
Wednesday, June 16: 9 a.m. to 5 p.m.