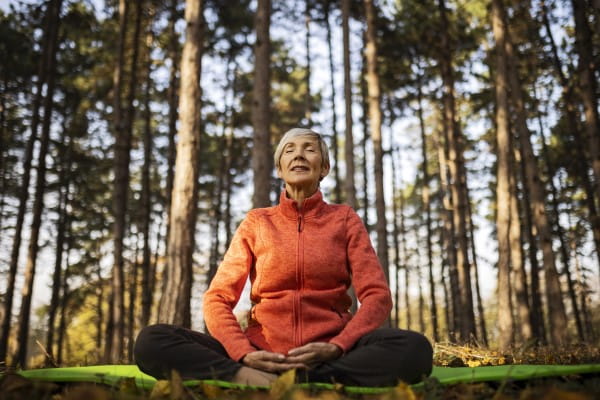 Healthier hearts start here
Award-winning heart care to help you live the life you love
We're proud to deliver advanced heart care to our communities throughout central and northeastern Pennsylvania. And our mission is simple: to keep you healthy and active for many years to come.
Many of our facilities have been accredited by the American Heart Association for exceptional heart attack care and have been named primary and comprehensive stroke centers. This means you have access to the most advanced treatments and technology available. From preventive care to genetic testing and counseling programs to minimally-invasive procedures, such as our innovative TAVR procedure for aortic valve replacement, and advanced heart surgery, we have a treatment option that's right for you.
Heart condition diagnosis and treatment
Whether you need treatment for a heart condition or guidance to keep your heart healthy for years to come, you can count on us. Our heart specialists work together as a team, putting you at the center, to provide the best diagnosis and treatment possible. Learn more about conditions and treatments below:
Heart care at Geisinger
At Geisinger, you'll find compassionate care and the most advanced heart treatments available. We offer:
Unmatched expertise – Our heart team consists of compassionate and skilled heart surgeons, cardiologists and specialists, many of whom hold additional training beyond what's required. This team of highly trained specialists treats many patients with heart conditions each year and is focused on delivering the most personalized, excellent care that is suited to each patient's needs.
World-class care, close to home – With locations throughout central and northeastern Pennsylvania, our cardiologists, surgeons and specialists have extensive experience in treating heart conditions, from simple to complex. We offer leading-edge treatment options and tailored-to-you care backed by the expertise and innovation of a nationally recognized health system.
Comprehensive treatments – From complex, exclusive and minimally invasive surgery options to national clinical trials and genetic testing, our heart doctors are dedicated to offering innovative treatment options and personalized care in convenient locations, so you don't have to travel far.
Genetic testing and counseling programs – Special research programs, such as MyCode, are only available at Geisinger. Participating in MyCode allows you to contribute to genetic research. By participating, some may receive information about their own genetic risks. Learn about MyCode.
A leader in heart care – As a leader in the treatment and rehabilitation of patients who suffer a stroke, heart attack and other heart-related events, you can count on Geisinger for the highest level of care. Many of our hospitals have been recognized and accredited by the Joint Commission, American Heart Association and American Stroke Association for the advanced care we provide, as well as our highly trained staff.