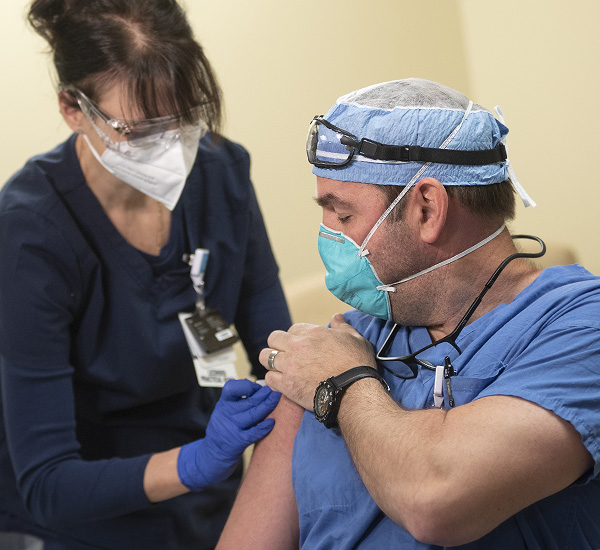 COVID-19:
What you need to know
Because you need to stay safe and healthy, we're here to offer guidance and keep you updated on ways to protect yourself and your loved ones.

Our priority has always been the health and well-being of our communities. If you need us, we're here. And we always will be.
Patients &
visitors
Geisinger staff &
providers
COVID-19 testing: Schedule a test or get results
Top Geisinger COVID-19 updates
Top 3 things to know
COVID-19 vaccine appointments are available at Geisinger. People age 12 and up are eligible to receive their COVID-19 vaccine, and some are eligible for a third dose. See vaccine information and distribution here.
We're taking extra measures to keep you safe, from safely rearranged waiting rooms to masked and gloved providers. Visit geisinger.org/safe to learn more about the steps we're taking to get you the care you need, when you need it.
Prevention still matters. Although more people are being vaccinated, wearing a mask and continuing other preventive measures is still critical — before, during and even after receiving the vaccine.Visit our FAQ page.
We're all in this together — and together we can beat COVID-19.
Heroes, right here.
Heroes come in all shapes and sizes, from all walks of life, and are right here in our communities, tackling one of the greatest challenges modern healthcare has ever faced.
Helpful advice from our experts