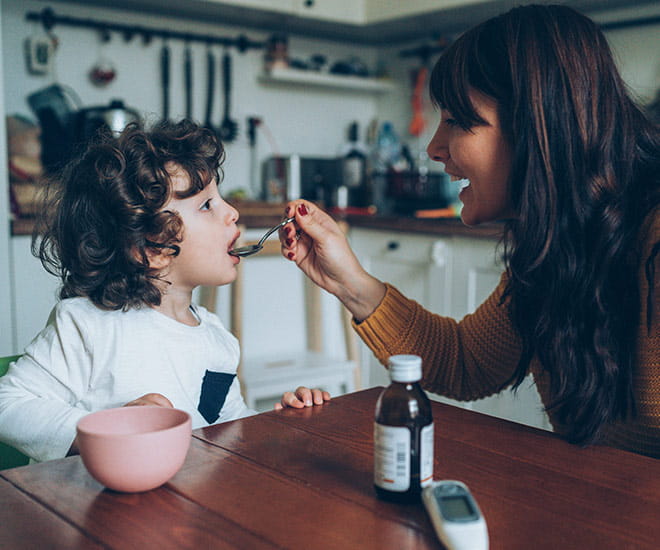 Your Rx, your way. Learn about delivery and pickup services.
Are you a Geisinger Health Plan member?
Free Rx curbside pickup and delivery services
As concerns about the coronavirus evolve, we're all seeking safer ways to get things done.
Our pharmacy team is here to help. We're taking extra steps to protect you and our communities with free home delivery and no-contact drive-up pickup.
Home delivery
Get your Rx in 3 to 5 business days
Home delivery is free for all our customers
No-contact curbside pickup
Drive-up Rx pickup that's convenient for you. Just call the pharmacy when you arrive, and we'll bring your Rx to you.
Our team members use a no-contact method to keep you safe
Both are free — click here to learn more.
Are you a Geisinger Health Plan member? Call 844-878-5562 or click here to learn more.
Pharmacy and prescription services
From knowledgeable pharmacists to prescriptions delivered right to your doorstep, our pharmacy team leads the way in meeting all your medication needs.
Whether you're a patient in one of our hospitals, are receiving outpatient care or need medication services at home, you can count on our pharmacy team to address your individual needs and help you on your path to better health. We offer comprehensive pharmacy services that include:
Hospital and retail pharmacies

Inpatient and outpatient services
A specialty pharmacy
Home infusion pharmacy
Pharmaceutical services for Geisinger Health Plan members
Prescriptions delivered right to your bedside before discharge through the MyBedside Rx Program (available at Geisinger Medical Center, Geisinger Wyoming Valley Medical Center, Geisinger Lewistown Hospital and Geisinger Gray's Woods Outpatient Surgery Center)

Our caring pharmacists offer more than just medication expertise — they're dedicated to helping you stay healthy and happy.
Mail order pharmacy: Get medication and Rx refills delivered right to your doorstep (with free delivery!)
If you have Geisinger Health Plan (GHP) insurance, our mail-order pharmacy saves you time and money with medications delivered right to your doorstep. Our 90-day refill prescription medicine program is cost-saving and convenient, reducing copays for you and your family with medication sent directly to your home.
And did we mention free delivery?

Geisinger Health Plan members: Get started with mail-order-pharmacy.
Prescription discounts: Save money now
Choosing Geisinger CareSite pharmacy can help you save time and money. Our prices are competitive and often lower than larger retail stores — especially on over-the-counter medications. If we are more expensive, we will price-match prescription drugs at other pharmacies in your area.
Simply fill out the form on this page to download your $5 off coupon. Then, print or show the coupon to the cashier when you checkout at Geisinger CareSite pharmacy, and we'll give you $5 off your first prescription.
*Not valid for state or federally funded programs. Limit one prescription only.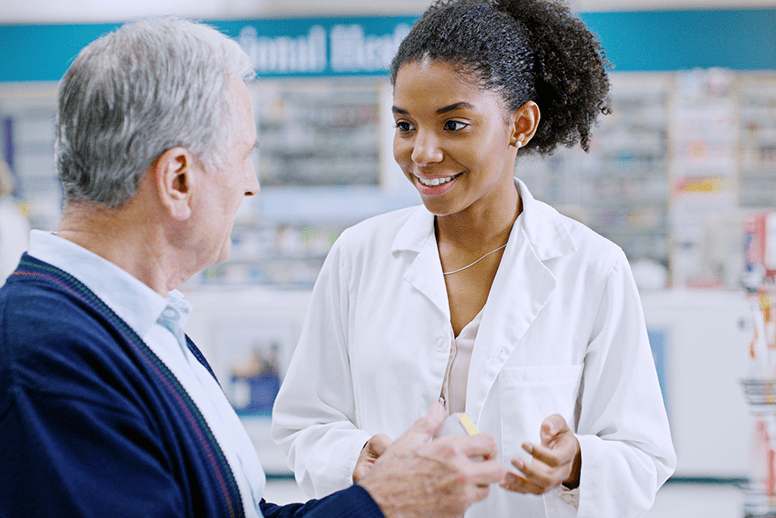 Convenient retail pharmacy locations in PA
Need to fill a prescription for yourself or a family member? With 14 retail pharmacy locations in northeast and central Pennsylvania, we've got a Geisinger pharmacy right in your neighborhood.
Our pharmacies are staffed with friendly, knowledgeable team members to answer any questions you may have. We also accept most major insurance plans.
Lower-priced prescriptions with price matching
Our prices are often lower than larger chain stores, and we can meet or beat prices of other pharmacies in your area. If your appointment is at a Geisinger location with a pharmacy, you can save yourself a trip by walking right out with your medication, including:
Prescriptions, including hard-to-find medications
Over-the-counter (OTC) medications
Seasonal allergy medications
Vitamins and supplements
Antidepressant drugs, including SSRI medications


Need to refill a prescription? Skip the line and request a prescription refill online for pickup at a Geisinger pharmacy near you.
Need to know how to dispose of old or unused medication? Find medication disposal near me.
Skilled pharmacists, personalized pharmacy services
You want your prescriptions filled safely and efficiently. Geisinger pharmacists give you that and more. In addition to completing a comprehensive education, meeting state licensing and holding special training in selecting and administering medicine, our pharmacists work with you and your care team to determine the best medication plan for you.
At Geisinger, your pharmacy team is more than 700 people strong. And every one of them understands how important it is that all your medication questions are answered when you or a loved one are undergoing care.
Helping you on your path to better health
Our pharmacists go on rounds with doctors, monitor complex drug therapies, provide medicine consultation services and work closely with physicians to manage your health.

Backed by the support of a large healthcare system that leads with innovative methodologies, clinical expertise and cutting-edge research, our pharmacists are committed to helping you and your loved ones on the path to a healthy, happy life.