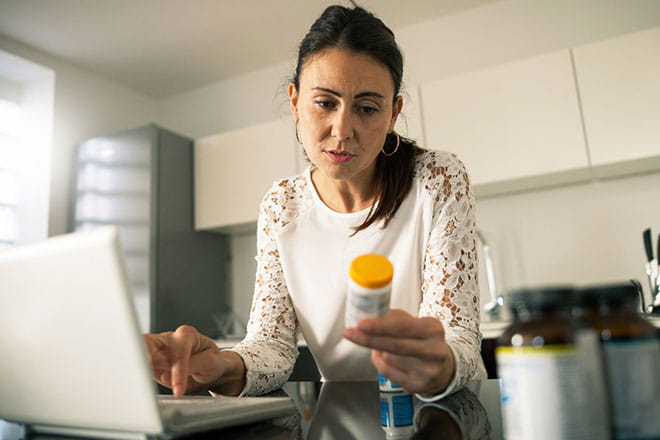 Your pharmacy portal is moving
Not sure if your pharmacy has moved to MyGeisinger/MyChart?
Track your health all in one place
The Geisinger Pharmacy portal is moving to MyGeisinger/MyChart. Transfer, refill and manage your prescriptions in the same place where you schedule appointments, message your doctor and review test results.
Manage your medications on MyGeisinger
Check the dates below to see when your Geisinger Pharmacy location or service will switch to the new platform. On that date, you can sign into MyGeisinger, or the MyChart app, using your MyGeisinger username and password to manage your medications. For Geisinger Pharmacy customers without a MyGeisinger account, signing up is free and easy. Continue to use the pharmacy portal until your location or service makes the switch.
2022
Nov. 14
Geisinger Kistler Clinic (Wilkes-Barre)
Geisinger Lewistown clinic
Geisinger Mifflintown
Geisinger Mount Pocono
Dec. 5
Geisinger Healthplex State College (Gray's Woods)
Geisinger Lewistown Hospital
Geisinger Medical Center Lock Haven
Geisinger Medical Center Muncy
2023
Feb. 27
Geisinger Community Medical Center (Scranton)
Geisinger Healthplex Woodbine (Danville)
Geisinger Medical Center (Danville)
Geisinger Specialty Pharmacy
Geisinger Wyoming Valley Medical Center (Wilkes-Barre)
Coming Soon
Geisinger Buckhorn
Geisinger Dallas
Geisinger Pottsville
Geisinger Mail-Order Pharmacy
Geisinger Mount Pleasant (Scranton)
Geisinger Reedsville
Your prescriptions, delivered to your home.
GHP members: Save time and money with Geisinger Mail-Order Pharmacy.