When it comes to caring for the most severely ill patients with COVID-19, intensive care teams around the world are on the front lines. Here's how one ICU doctor manages to find peace amidst a global pandemic.
During a typical week in the intensive care unit (ICU) at Geisinger Wyoming Valley Medical Center, critical care physician Dr. Alvin Sharma starts his day at 4:20 a.m.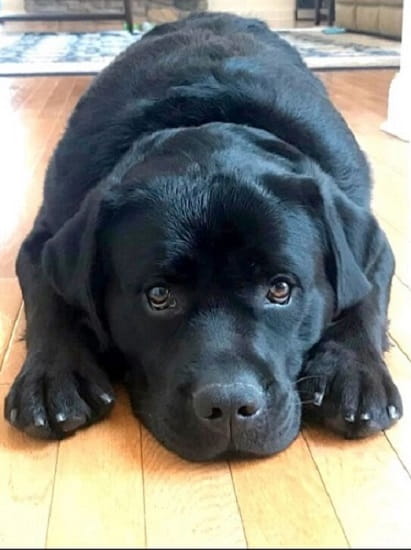 In these early hours, he enjoys a cup of coffee — and the company of his dog, Everest. Together, they'll go for a brief walk along the woods before he squeezes in a cardio workout and heads out the door around 5:50 a.m.
That's when his hour-long commute to work typically begins.
But Dr. Sharma doesn't listen to music, a podcast or audiobook. "I use this time to mentally prepare for the day," he says. "I embrace the silence, which helps me to relax while I notice the moon or a pattern in the sky."
He arrives at the hospital around 6:50 a.m., stops by the cafeteria to say "hello" and grabs some breakfast – often an egg white omelet or oatmeal.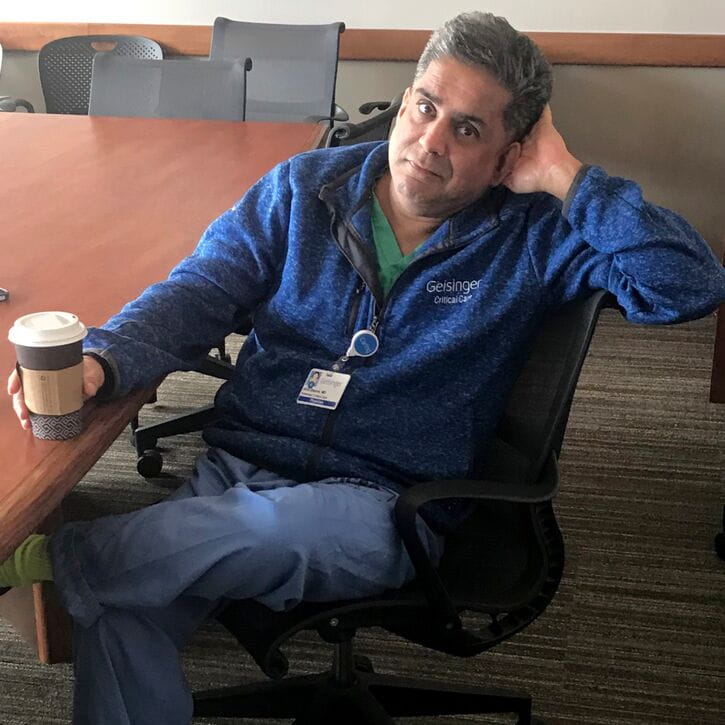 Teamwork is key when caring for critically ill patients
Around 7:10 a.m., Dr. Sharma walks into the ICU, gets his sign-out sheet and talks with his team about any issues that occurred overnight. He also uses this time to make a plan for the morning rounds.

At 9 a.m., the ICU team gathers to begin rounds, which often last a few hours. During rounds, each member of the team provides input as they work together to decide the best plan of care for each patient.

This is when Dr. Sharma's passion for providing critical care erupts.

"Over the years, my appreciation has grown increasingly for everyone that works together to care for our patients," he says. "Without the support and collaboration of this team, we wouldn't be able to do what we do."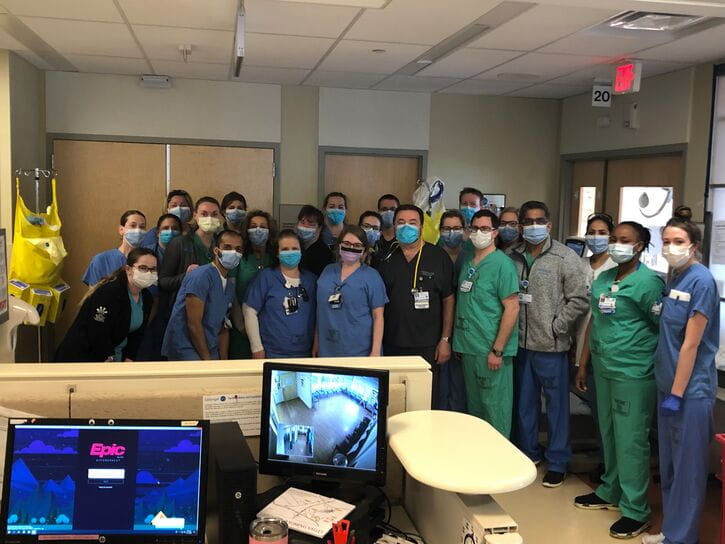 Dr. Sharma gives a lot of credit and gratitude to his team. "Without them, my day doesn't exist," he adds.
Coping during the COVID-19 pandemic
The novel coronavirus (which causes the COVID-19 illness) is at the top of everyone's minds these days. But even more so for healthcare professionals in the ICU.
This is where the most critically ill patients will be brought to receive care.
"Right now, the most challenging part of my job is balancing my passion for providing care at the bedside, while helping to lead and prepare the northeast critical care teams for a surge of COVID-19 patients," he says.
Over the past few weeks, the ICU team's concern, stress and fatigue has become increasingly noticeable. But their years of experience has allowed them to approach the pandemic as calm and focused as possible.
"Our medical training helps us know how to provide care, perform procedures and manage ventilators, but it's our experience and multidisciplinary teamwork that has prepared us to fight this together," Dr. Sharma says.
The silver lining amidst the stress of a global pandemic? "The teamwork is amazing," he says. "Not only are we helping each other when it comes taking care of our patients, but we're also taking care of and supporting one another, and it's truly felt each day."
Making time for self-care
Every day, Dr. Sharma takes time to eat lunch and grab a cup of coffee. "It's a ritual and a moment to clear my mind," he says.

At around 3 p.m., he takes a break to run the steps from the ground to 5th floor or takes a walk outside. In his many years as an ICU doctor, he's learned the importance of pausing multiple times during the day to reset and recharge.

"The emotional burden of this pandemic is tremendous," he says. "We have to take breaks from the news and social media and find time for self-care to help manage our stress and emotions."

He also suggests embracing stillness throughout the day and taking deep breaths to help decompress and reset.

Around 7:40 p.m., Dr. Sharma begins his commute home. "My drive home is when I decompress and let go of the stress of working in the ICU," he says. "It's my quiet time to just let go and prepare for another day."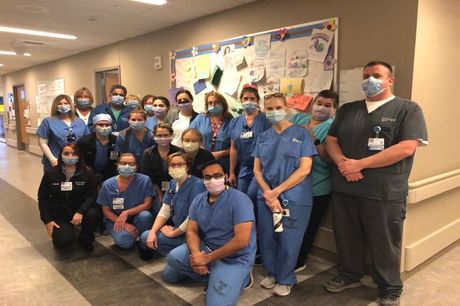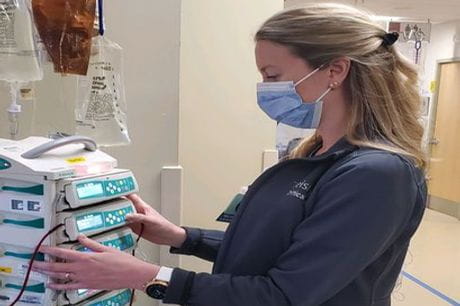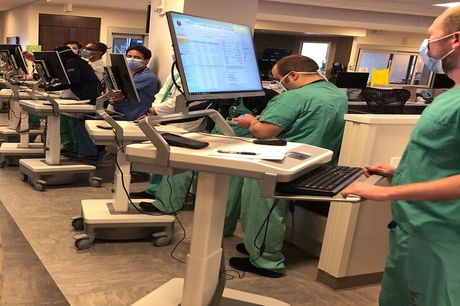 Heroes, right here.      View our playlist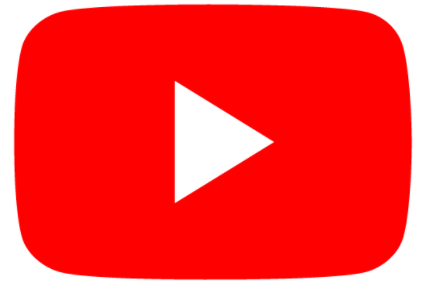 Watch #LongLiveHeroes videos
Content from General Links with modal content