Working the front lines from behind the scenes
Handling samples of a highly infectious virus isn't something everyone would be willing to do. But these two analytical specialists remain capable and confident, fielding COVID tests from Geisinger's laboratory.
The word "pandemic" suggests a busy hospital with beeping monitors and masked doctors and nurses rushing around. The quiet recesses of a laboratory don't get the same kind of Hollywood attention — yet that's the center of activity for important frontline fighters of COVID-19.
Barb Heiter and Fran Tomashefski are analytical specialists with Geisinger's Department of Microbiology. They act as a sort of bridge between people and technology, and lately they've been using that technology to find out who's infected with the novel coronavirus.
The first case
Ms. Heiter was Geisinger's first lab team member to find a positive result for COVID-19. On March 15, she discovered that one patient's testing sample was "presumptive positive" — the term being used at the time for what was still a very new testing process. "We contacted the physicians. We just got very quiet. And then I texted Fran to let him know it went to the state for confirmation," she says. They got word a few days later that the sample was definitely positive.
Since that initial positive test, the lab team has been inundated with testing samples. "We test 200 to 250 samples a day from all over the system — and that might be lowballing it," says Mr. Tomashefski. "And we just started doing it for the whole system." At first, many samples from Geisinger patients were sent to Quest Diagnostics, a California testing company, for help with analysis. But now Geisinger is doing all sampling, testing and analysis through its laboratory.
Staying safe
Handling samples of a highly infectious virus isn't something everyone would be willing to do. But the lab team is capable, well-equipped and confident that the processes they use will keep them safe.
"I feel like we're in a controlled environment. We're so aware of everything, I feel very safe," says Ms. Heiter. "We have lab coats and gloves, and we're masked." They also use a biological safety cabinet, which is a special hooded workspace that uses filtered airflow to keep stray infectious particles from reaching the tester.
Despite these precautions, they're still in daily close contact with a potentially lethal virus. So, do they worry about infecting their families?
"Always," says Mr. Tomashefski.
His daughter has chronic health issues. Ms. Heiter has sisters who are older, and she's concerned for her husband, too. "That's always on your mind," she says. Both change and launder their work clothes as soon as they get home.
Seeing so many Pennsylvanians testing positive for COVID-19 gives them a perspective that most of us don't have. "Stay safe and wear your masks," advises Ms. Heiter. "For us, the risk is very real because we see the results, but I don't think it's as real for most people in this area. Please take the precautions you need to. We don't want to see these positives."
All for one
Ms. Heiter and Mr. Tomashefski have worked together at Geisinger for 38 years — and before that, they went to college together in Bloomsburg. "We're very close. The whole lab team is very close," says Ms. Heiter. They rely on each other to get their jobs done right, and in the right way.
"We're doing the best that we can do with the resources that we have," says Mr. Tomashefski. "It really has been a tremendous team effort. Everybody's pulled together with regard to what we're doing with testing to make it a reality. It makes me proud of the people I work with."
Ms. Heiter agrees. "I think it's amazing. There are states that don't have the capacity to test that we have here in rural Pennsylvania. This is an amazing effort from top to bottom. It's not just us, it's everybody."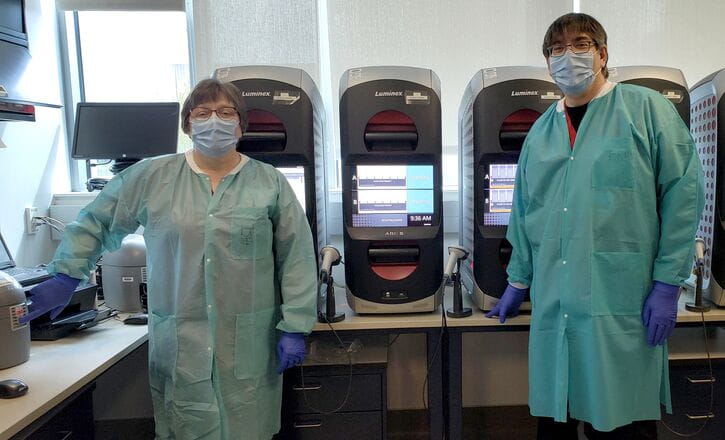 Heroes, right here.      View our playlist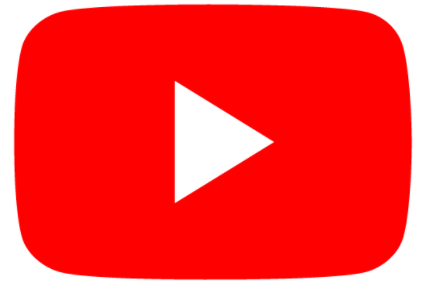 Watch #LongLiveHeroes videos