Geisinger nurse beats COVID-19
After being hospitalized for 18 days, including four days on a ventilator, Janice Mercer got a grand send-off from her colleagues and caregivers after recovering from COVID-19. Here's her story.
In mid-March, Janice Mercer, an LPN in the neurology department, stepped up to work in the COVID-19 screening tent when it opened on the hospital's campus.
In her new role, Jan screened patients, worked in the treatment tent, escorted patients who needed to be tested to the urgent care center and disinfected patient rooms and equipment.
To protect herself, and her husband, Bob, who has heart issues, she took special care when donning and doffing (the procedure for putting on and removing personal protective equipment, or PPE). She also followed proper hygiene practices, including the handling of her clothing and laundry. She even drove a separate car.
But despite taking these precautions, she got sick.
Testing positive for COVID-19
"On March 27, I had a cough that got worse throughout the day," Jan says. "Early the next day, I woke up coughing and couldn't catch my breath."
Instead of going to work in the tent, Jan went to be screened and tested for COVID-19. After being tested, she immediately went home and self-isolated.
Later that day, her temperature rose to 100.8°. The next day, she received the news: She tested positive for COVID-19.
She continued to self-isolate, treating her symptoms at home.
Taking a turn for the worse
Over the next few days, Jan's fever continued to rise. Then, she experienced shortness of breath. She contacted her doctor.
Following her doctor's advice, she called the ER to let them know she was coming. When she got there, the nurses immediately took her to the COVID treatment area in the ER.
"I was amazed by the nurses' communication and teamwork," she says. She also recalls Dr. Ajay Saini, the hospitalist who admitted her, telling her that he was going to take good care of her.
While in the specially prepared COVID-19 unit, she took a turn for the worse and had to be intubated and placed on a ventilator, a machine that would do all the breathing for Jan while her lungs healed.
"I asked, 'am I going to live through this?'" she recalls.
Four days later, Jan woke up as a nurse came running into her room. She extubated (or removed the ventilator tube from her airway) herself, though she doesn't recall removing the tube.
Grateful for her care team
"The doctors and nurses were phenomenal," she says through tears. "I have never been so sick. This team of nurses and doctors…they're my heroes."
Jan speaks highly of all her caregivers, but two acts of kindness really stood out to her.
While she was intubated, her nurse, Sharon Clark, called her husband and held the phone to Jan's ear while he spoke to Jan. Later in her hospital stay, when she was more alert, Jan wrote down what she wanted to say, and Sharon would relay it to her husband.
Another time, when Jan was feeling a little better, her nurse, Liz Henry, helped wash her hair and painted her toenails.
"I can't say enough about the team who took care of me," she says. "This ordeal has changed me, and I'm so grateful."
Jan was discharged from the hospital on April 19, with many of her colleagues and caregivers cheering her on as she was wheeled out. She's now resting comfortably at home after surviving the life-changing illness.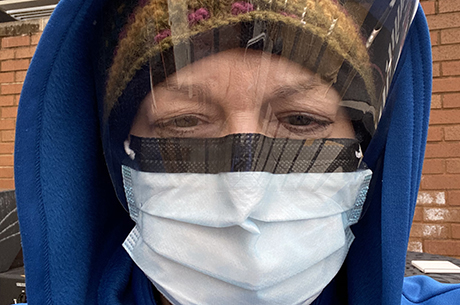 Heroes, right here.      View our playlist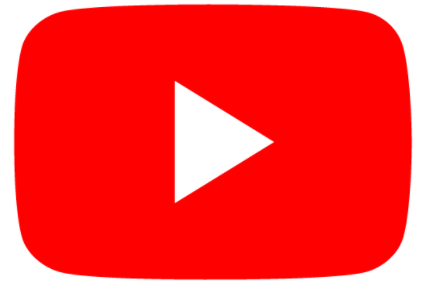 Watch #LongLiveHeroes videos