Find support groups near you
Whether you've recently had a cancer diagnosis, are currently fighting cancer, are a survivor or have a family member who is fighting cancer, there are plenty of support groups in and around your area where you can connect with people during their cancer journey.

Our cancer support groups provide a comfortable setting where you can openly share common experiences and problems throughout diagnosis, treatment and into survivorship.

At our support groups, we'll discuss topics including:
Ways to reduce stress
Communication tips
Healthy behaviors
Finding meaning
We will also provide you with resources for coping with effects of treatment, making changes for health and wellness, going back to work and more.

You're welcome to bring family members or caregivers with you to any support group meetings. Family members and caregivers may also attend support groups on their own.

For more information on events and classes at Geisinger call 866-910-6484 or email GeisingerEvents@geisinger.edu. You can also visit our events page and sort events by "Support Groups," or talk to your care team.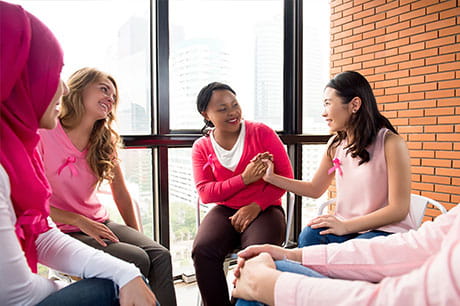 Request an appointment
Talk to our team today to schedule an appointment. Call 570-808-4772 and say "cancer services."
Call for an appointment