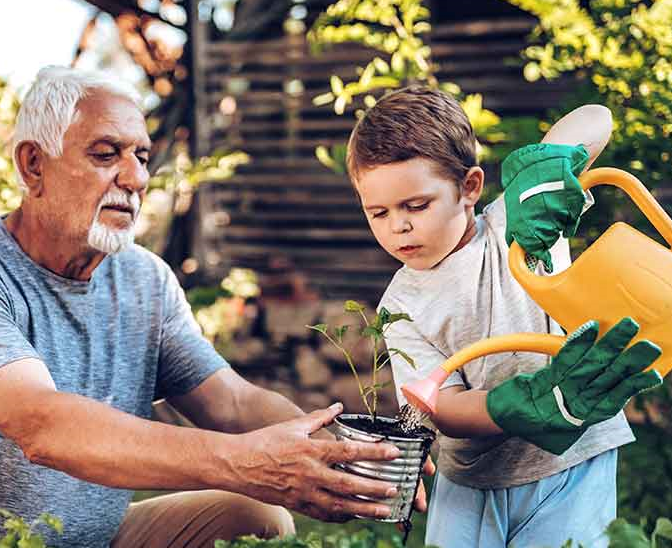 What is head and neck surgery?
Head and neck surgery is used to treat conditions affecting the mouth, head, throat, glands and sinuses, as well as both benign (non-cancerous) and malignant (cancerous) tumors in the head and neck region. Head and neck surgery may also include reconstructive surgery, which is performed to restore appearance or function after an injury or medical condition.
Personalized approach to head and neck cancer care
When you seek care for head and neck cancer at Geisinger, you get a team that works across clinics and departments, meeting weekly to share their expertise and personalize your treatment.
You'll also gain access to clinical research trials, nurse navigators, specialty trained doctors, certified physician assistants and speech and language pathology specialists. It's a holistic approach to care, which means we see you as more than your condition.
And your care isn't limited to one facility. You'll have access to clinics at Geisinger Medical Center in Danville and Geisinger Wyoming Valley Medical Center in Wilkes-Barre where you can work with several specialists at once to find the best treatment options for you.
Types of head and neck surgery
Our experienced head and neck surgery team includes surgeons and specialists who come together to develop a personalized treatment plan around you. Our specialists are trained to perform a number of procedures to treat your head or neck symptoms and disorders. Some of the common head and neck surgeries we perform include:


The thyroid is a small gland at the base of your neck that plays a very important part in hormone production throughout your body. If you have benign or malignant tumors of the thyroid gland, you may be referred to an ENT doctor for head and neck surgery.

While some thyroid diseases or disorders may not cause problems, you'll want to see your doctor if you experience symptoms of a thyroid nodule, thyroid cancer or other thyroid conditions to determine if surgery is needed. Signs and symptoms to look out for are:
Heart pounding
Irritability
Muscle weakness
Nervousness
Sudden weight loss or weight gain
Swelling in your neck
Trouble breathing or swallowing
Trouble sleeping
You have three salivary glands around your jaw, which make saliva, aid in digestion and keep your teeth healthy — the parotid, sublingual and submandibular glands. If a tumor is found in your salivary gland(s), surgery may be performed. Symptoms of salivary gland tumors include:
A lump or swelling around your jaw, neck or mouth
Difficulty swallowing
Muscle weakness on one side of your face
Numbness or pain in part of your face or near a salivary gland
While a lump or swelling is the most common sign of a parotid tumor, these symptoms don't necessarily mean you have a cancerous tumor. In fact, salivary gland tumors are rare and many of them are benign. However, you should talk with your doctor if you experience any symptoms.
Head and neck reconstructive surgery
Whether you've suffered from burns or trauma to your head or neck, our compassionate surgeons are experienced in treating patients of all ages to restore appearance and functionality.

Our surgeons will work closely with you to create a customized treatment plan and help you to understand every step of your plan — from treatment through recovery. We offer a range of head and neck reconstructive surgeries, including:
Jaw and facial bone reconstruction
Pediatric reconstructive surgery
Reanimation of face paralysis
Reconstruction of nose, mouth and ears
Skin grafting
Tissue replacement

Robotic surgery helps us to perform surgery with smaller incisions, which means a faster recovery. With the help of 3-D video monitoring, our surgeons control robotic "arms" to precisely conduct surgery. If robotic surgery is right for you, you can expect less pain after surgery, fewer complications and a potentially shorter hospital stay.
Sometimes, head and neck surgery may be performed to treat head and neck cancer. Accounting for about four percent of cancers in the U.S., head and neck cancer may be treated with a combination of surgery, radiation therapy and/or chemotherapy as part of a comprehensive treatment plan.
If found early, head and neck cancers are treatable and often curable.
There many types of head and neck cancers. Some of the most common include:
Our ENT specialists use the latest techniques to treat head and neck cancer, including minimally invasive surgery, to offer you the best outcomes and path for healing. Our surgeons are highly trained and board certified, which means they've passed an optional national exam to demonstrate their medical expertise. Many of our surgeons are also fellowship trained, holding additional training in specific types of cancer surgery.
Head and neck surgery care at Geisinger
Our head and neck surgeons and specialists are dedicated to providing innovative treatments and personalized care. We offer:
Leading-edge head and neck surgery – Our head and neck surgeons perform minimally invasive and complex surgical procedures to treat a range of conditions, from benign tumors to head and neck cancers.
Focused care – Our specialists are specially trained in treating all ENT conditions, from simple to complex. This means you'll work with a doctor who specializes in treating your condition and will be best able to create a personalized treatment plan.
Unmatched expertise – Our head and neck cancer team consists of surgeons, doctors and specialists, many of whom are fellowship trained. This team of highly trained specialists focuses on delivering the most personalized, excellent care that is suited to each patient's needs.
World-class care, close to home – With locations throughout Pennsylvania, our experienced head and neck surgery team provides consultations and comprehensive care. We offer leading-edge treatment options and tailored-to-you care backed by the expertise and innovation of a nationally recognized health system.