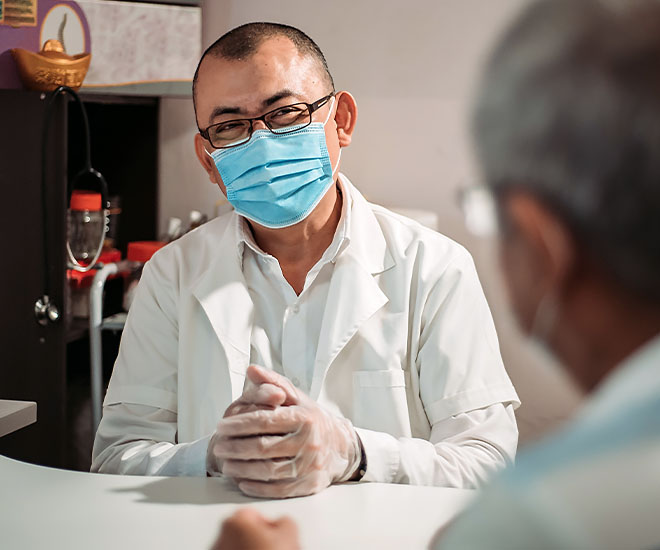 Post-COVID Recovery Clinic
Post-COVID Recovery Clinic
Have post-COVID symptoms that won't go away? Our clinic can help.
Most people recover fully and quickly from COVID-19 — but some don't. It's possible to have physical and mental symptoms that develop during or after having COVID, known as "post-COVID" symptoms. Many people refer to this later or lasting illness as "long COVID."
Turn to the specialty team at our Post-COVID Recovery Clinic at Geisinger Medical Center in Danville. Through laboratory tests, heart and lung tests and rehabilitation or medications, we can help treat your symptoms.
What are post-COVID symptoms?
Symptoms of long COVID generally last more than a month and can't be explained by another cause. And even though the infection has cleared, old symptoms may linger and new ones can develop.
It's not yet clear why this happens for some people and not others. And while long COVID may be worse in people who were very sick and had to be hospitalized, even young and previously healthy people who only had mild infections can get long COVID.
Common long COVID symptoms include:
Fatigue
Getting short of breath with exertion
Chest pain
Cough
Joint pain and body aches
Headaches
Loss of smell or taste
Hair loss
Anxiety
Depression
Poor memory or concentration
If you have symptoms of long COVID, you may need closer evaluation. This could mean laboratory tests and tests of your heart and lungs, though it will vary from person to person. You might also need rehabilitation or medications to help with symptoms.
Regardless of how severe your case is and whether you need treatment, recovering from COVID can be slow. It's common for people with long COVID to have symptoms for many months.
Having symptoms of long COVID?
Talk to your primary care physician. You'll get a thorough evaluation and, if needed, a referral to the Post-COVID Clinic, which specializes in caring for people with long-term COVID symptoms. You can schedule an appointment by calling 570-271-7918.