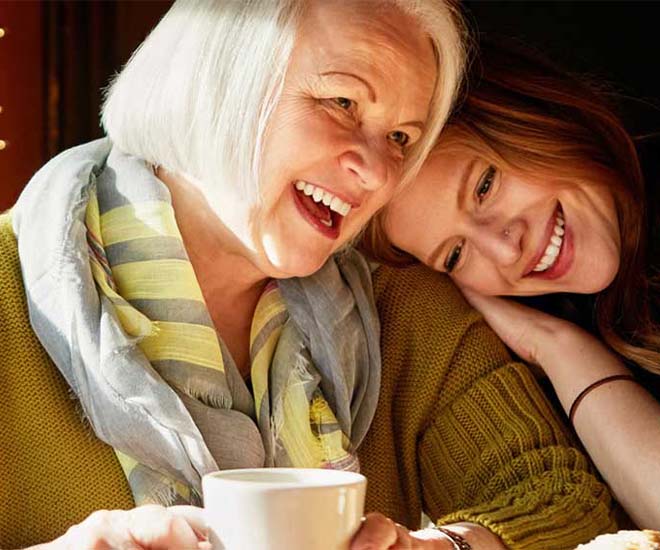 CyberKnife non-invasive cancer treatment 
For the hardest-to-treat tumors, CyberKnife gives you options.
What is CyberKnife?
CyberKnife® robotic radiosurgery is a non-invasive treatment for hard-to-reach or inoperable tumors. This robotic therapy targets complex tumors — including cancerous and non-cancerous tumors — by delivering doses of targeted radiation safely, anywhere in the body. And it's not a knife at all.
No incisions involved. So you have quicker treatments, less pain and faster recovery.
The most advanced technology in the U.S. — and it's only at Geisinger
We've brought the latest CyberKnife technology to northeast Pennsylvania to help you get better, faster. The CyberKnife S7 is the first technology of its kind in the country and works up to 95% faster than previous models, building treatment plans in a few minutes (compared to a few hours). This means we can start treating your cancer sooner — so you can return to your everyday life.
The S7's advanced technology calculates multiple treatment options based on your body so that all treatment possibilities can be explored. This allows us to build an even more personalized treatment plan.
This technology is the first of its kind in the U.S., and it's available at the Frank M. and Dorothea Henry Cancer Center at Geisinger Wyoming Valley Medical Center.
What conditions does CyberKnife treat?
Cancer isn't one-size-fits-all — that's why we'll work with you to find the treatment that's best for you.
For complex cancers or tumors that are hard to reach, surgery may not always be an option. CyberKnife is a non-surgical treatment that targets complex tumors anywhere in the body, including:
CyberKnife is also used to treat non-cancerous tumors.
Before beginning CyberKnife treatment, you'll have imaging tests to pinpoint the exact size and location of your tumor. This helps us create a treatment plan that includes a specific dose of radiation based on the type of tumor you have.
CyberKnife treatment at Geisinger
Here, you can expect innovative treatments and personalized care centered around you. We offer:
Care designed for you, where you live – Offering locations throughout northeastern and central Pennsylvania, our experienced cancer team provides consultations and comprehensive care. You'll get leading-edge treatment options and tailored-to-you care, backed by the expertise and innovation of a nationally recognized health system.
The knowledge you need – Your cancer team is powered by doctors, nurse practitioners, nurse navigators and other support staff — all here to support your unique health needs. Their expertise has been honed by treating many people, through every stage and age. And their focus is on delivering the care best suited to your needs.
Navigating your cancer care
Whether you or a loved one have recently been diagnosed, are undergoing treatment or are trying to stay well after treatment, we're with you every step of the way. Our patients have access to support groups, specialized clinics, clinical trials and other resources and services. With a team prepared to support you throughout your journey, you are never alone.
Highly trained cancer doctors
No matter what kind of cancer you have, our specialists are among the most experienced and highly trained. Our oncology team includes surgeons, medical oncologists, radiation oncologists, pathologists, radiologists, nurse navigators and other specially trained support staff who come together to develop a personalized treatment plan around you.
Groundbreaking clinical trials and cancer research
When you have cancer, you want to know all your options. With nearly 100 clinical research trials and studies, you'll have access to the most up-to-date treatments, drugs and procedures. Our physicians and researchers are making discoveries based on real patients from our communities and are devoted to helping cancer patients live longer, healthier lives.
Request an appointment
Talk to our team today to schedule an appointment. Call 570-808-4772 and say "cancer services."
Call for an appointment
Content from General Links with modal content