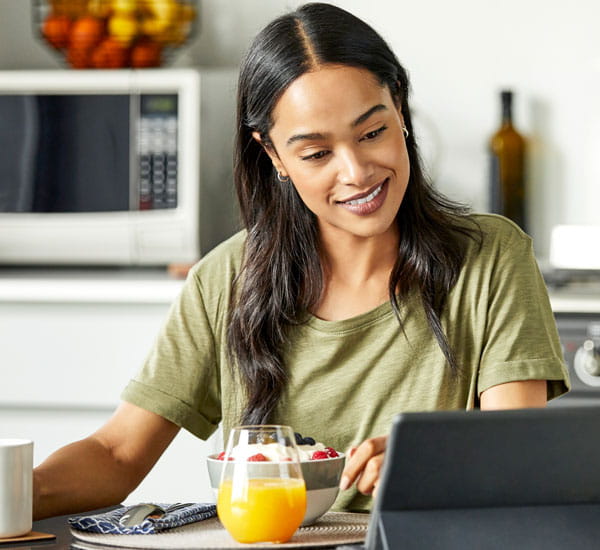 Excessive daytime sleepiness (EDS)
Excessive daytime sleepiness
If you have excessive daytime sleepiness, or EDS, our specialists help you find a diagnosis and treatment that works for you.

What is daytime sleepiness?
Also known as hypersomnia, excessive daytime sleepiness (EDS) is not a sleep disorder itself, but it may be a symptom of an underlying sleep disorder — often narcolepsy— a medical condition or poor sleep habits.
It's important to work with a sleep specialist if you experience excessive daytime sleepiness because it's sometimes confused with fatigue or depression. Daytime sleepiness causes drowsiness and a sluggish feeling. On the other hand, fatigue causes low energy and depression is characterized by a reduced desire to do every day or once-enjoyable activities.
If you suspect you may have EDS, our sleep specialists help identify the cause of your daytime sleepiness and develop a personalized treatment plan that gets you back to well-rested nights.
Diagnosing daytime sleepiness
Our team of sleep medicine specialists are experienced in diagnosing EDS and related sleep disorders. Diagnostic tests may include:
Sleep study – A sleep study may be performed to diagnose sleep disorders or rule out non-sleep disorders. Sleep studies are done at specialized sleep centers where body functions can be monitored while you sleep. A home sleep test may also be able to help determine whether you have a sleep disorder.
Daytime sleepiness treatment
Our sleep specialists understand the significant impact a sleep disorder can have on your life and will partner with you to create a personalized treatment plan. Daytime sleepiness treatment and sleep disorder treatment can include:
Continuous positive airway pressure (CPAP)
Your doctor may recommend CPAP therapy to treat your excessive daytime sleepiness symptoms. Using a CPAP machine and a fitted sleep mask, pressurized air is sent through a tube into your nose while you sleep. This helps keep your airway open and improve breathing.
Your doctor may suggest lifestyle changes to help you manage your EDS. These may include:
Quitting smoking
Exercise
Change in diet
Losing weight
Changing sleep positions
In addition to practicing lifestyle changes, your doctor may prescribe medications to treat your sleep disorder. Medications for EDS can help you stay alert during the day, while others can help you sleep better at night.
Sleep medicine services at Geisinger
Whether you have a simple or complex sleep disorder, we're dedicated to getting you the treatment you need to sleep better. We offer:
The knowledge you need – Your sleep medicine team includes doctors and specialists with years of training and experience. Their expertise has been honed by treating many people with sleep apnea every year. Their focus is on delivering the care best suited to your needs.
Care designed for you, where you live – With locations throughout northeast, central and south-central Pennsylvania, our experienced team provides consultations and comprehensive care. We offer leading-edge treatment options and tailored-to-you care, backed by the expertise and innovation of a nationally recognized health system.
Accredited sleep centers – Our sleep centers are accredited by the American Academy of Sleep Medicine for in-center and in-home sleep testing as well as for durable home medical equipment distribution (CPAP or BiPAP therapy and supplies).
Sleep testing designed with you in mind – Our sleep centers feature comfortable, private bedrooms that help people feel relaxed and at home. Depending on your condition, we also offer unattended home sleep testing that can be performed within 24 hours of clinical evaluation by one of our sleep specialists.
Talk to our team today to schedule an appointment
Call 800-275-6401 and say "sleep services."
Call for an appointment
Content from General Links with modal content