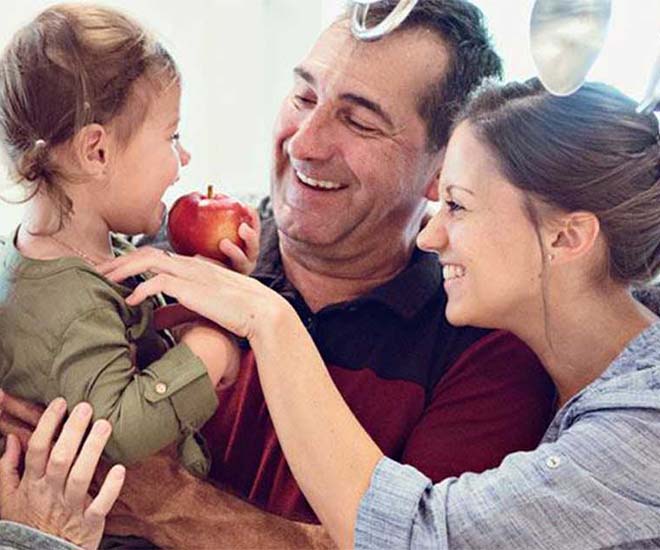 Heart attack
Whether you or someone close to you has had a heart attack, or you'd like to reduce your risk, we're here to help you achieve your best heart health.
What is a heart attack?
Also called a myocardial infarction, a heart attack happens when blood flow to the heart is interrupted or cut off completely, depriving the heart of oxygen.
If you or a loved one have a heart attack, we're here 24/7/365 with the care your heart needs.
What are the symptoms of a heart attack?
Men and women can have different heart attack symptoms. For both men and women, the most common symptom of a heart attack is mild or strong pain in the center of the chest.
Here are some other symptoms of a heart attack:
Pain in one or both arms
Shortness of breath, with or without chest pain
Pain in the neck or jaw, back or shoulders (this is more common in women)
Sudden or profuse sweating
Nausea or vomiting
Indigestion or heartburn
Trouble breathing
Fatigue
Lightheadedness or dizziness
If you have any of these symptoms, call 911 now or head to the nearest emergency room.
How is a heart attack diagnosed?
If you have symptoms of a heart attack, we'll run tests to check if the signs, such as chest pain, indicate a heart attack or another condition.

Tests to diagnose a heart attack may include:
Electrocardiogram (ECG or EKG) – This non-invasive test uses small sensors attached to your chest and arms to record your heart's electrical activity.

Blood tests – These tests can also rule out any issues with your thyroid, liver or kidneys.

Chest X-ray – This allows your doctor to see the condition of your lungs and heart, and potentially rule out other causes of your symptoms.

Echocardiogram – A wand-like device is placed on your chest and uses sound waves to create a video of your heart working.

Cardiac catheterization – During this minimally invasive procedure, a long, thin tube is inserted into your heart for diagnostic testing and to check for any blockages. Many people are able to remain awake during the procedure.

Stress test – This test involves monitoring your heart while you exercise.


Heart attack risk factors
Certain behaviors, genetics and risk factors can increase your chances of having a heart attack. These include:
High cholesterol: Having high cholesterol levels, especially LDL or "bad" cholesterol, raises your heart attack risk.
High blood pressure: One-third of American adults have high blood pressure, or hypertension, which increases your heart attack risk.
Diabetes: Having Type 2 diabetes raises your risk of a heart attack.
Family history: If you have a family member who has had a heart attack, your risk increases.
Smoking: Tobacco use, including smokeless tobacco, cigarettes and pipes, increases your heart attack risk.
Age: Your risk of having a heart attack increases as you get older.
Other risk factors: Other risk factors that can increase your risk of having a heart attack include:


Being overweight
Being male
Having a sedentary lifestyle
Excessive alcohol consumption
Excess or prolonged stress
Heart attack treatment
Depending on the severity of your heart attack, your doctor may recommend one or more of the following treatments:


There are several lifestyle changes your doctor may suggest to begin to undo damage caused by heart disease. These may include:
Quitting smoking
Exercise
Change in diet
Losing weight
Reducing stress
Emotional support
If you've suffered a cardiac event, you may be a good candidate for cardiac rehab.
Your doctor may recommend prescription medication to help manage your symptoms, improve your heart function and reduce your risk of complications.
During this procedure, a thin tube with a small balloon is inserted into a blood vessel in your arm or groin. It's then threaded into the blocked artery and the balloon inflates, gently widening the artery.
If the damage to your heart can't be managed through less invasive treatment options, your heart doctor may recommend surgery.
Our heart surgeons use the latest techniques to treat heart conditions, including minimally invasive surgery, to offer you the best outcomes and path for healing.
After a heart attack, your doctor may recommend cardiac rehab to help you make heart-healthy life choices and prevent future heart issues.
In cardiac rehab you'll:
Learn about a heart-healthy lifestyle. Our dietitians and nutritionists will help you develop healthy eating habits, learn how to manage your condition and get help to quit smoking or take other steps to improve heart health and lower risk factors.
Begin an exercise program. Our therapists and physicians will design an exercise program to help you build strength, lose weight and improve your cardiovascular system. They'll monitor your progress closely to prevent injury.
Start counseling. Stress is a risk factor for many heart conditions. Our counselors and therapists will work with you to identify what's causing your stress and help you cope.
During this minimally invasive procedure, your doctor inserts a small wire tube called a stent into an artery to keep it open.
Comprehensive heart attack center
Geisinger Medical Center is proud to be the first hospital in the nation to receive The Joint Commission/American Heart Association (AHA) Comprehensive Heart Attack Center Certification.

That means our team is able to quickly restore blood flow to your heart, even after the most severe type of heart attack.
Heart attack care at Geisinger
Our heart team provides compassionate care and the most advanced heart attack treatments available. We offer:
The knowledge you need – Your heart team includes surgeons, doctors and specialists with years of training and experience. Their expertise has been honed by treating many heart attacks every year. Their focus is on delivering the care best suited to your needs.
Excellent care where you live – With locations throughout central, northeast and south-central Pennsylvania, our experienced heart team provides consultations and comprehensive care. We offer leading-edge treatment options and tailored-to-you care backed by the expertise and innovation of a nationally recognized health system.
Women's heart health specialists – We have a strong women's heart health program that includes leading-edge research. In addition, all of our doctors are trained to recognize the symptoms of heart attacks in women, which can present differently than in men.
Genetic testing and counseling programs – Special research programs, such as MyCode, are only available at Geisinger. Participating in MyCode allows you to contribute to genetic research. By participating, some may receive information about their own genetic risks. Learn about MyCode

Content from General Links with modal content