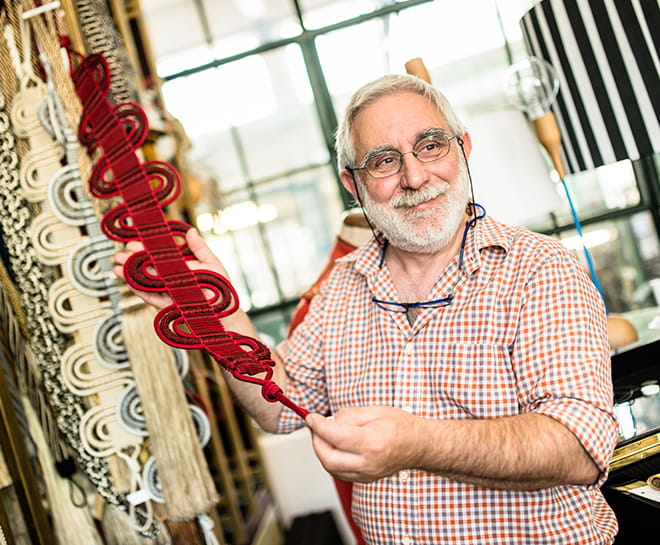 Heart failure care to help you feel your best 
Helping your heart pump stronger, longer
We're here to help you manage your heart failure symptoms, so you can live your healthiest life.
What does the heart do?
Your heart is a hard-working muscle, responsible for pumping oxygen-rich blood throughout your system. It's divided into four chambers separated by valves that move blood in and out of the heart. The right chambers supply blood to the body and the left chambers supply blood to the lungs.
With each heartbeat, your left ventricle pumps out or "ejects" a percentage of the blood it receives from your body. This is known as the ejection fraction, or EF. A normal ejection fraction is anywhere from 50-65%. Sometimes in heart failure, the heart pumps less blood with each beat, so the ejection fraction goes down. Your doctor will perform tests to measure your ejection fraction to determine if you're experiencing heart failure.

What is Heart Failure?
When your heart doesn't pump or fill as well as it should, it has to work harder to supply enough blood to your body. This is called heart failure, or congestive heart failure.
There are a few different types of heart failure, including:

Right-sided heart failure – Sometimes called cor pulmonale, right-sided heart failure occurs when your right pumping chamber (also called the right ventricle) has difficulty pumping as strongly as it should.

Left-sided heart failure – When your left ventricle (your heart's main pumping chamber) can't pump as strongly as it should, it's called left-sided heart failure. This type of heart failure falls into two main categories:
Heart failure with preserved ejection fraction, which happens when your heart doesn't fill with enough blood after each beat. This causes heart failure symptoms, like shortness of breath and fatigue, with a normal ejection fraction of 50-65%.
Heart failure with reduced ejection fraction, which happens when your heart doesn't pump efficiently. This type of heart failure will result in an ejection fraction below 50%.
What are the symptoms of heart failure?
You and your doctor will work together to create a heart failure care plan that helps manage your symptoms, so you can feel your best.
The most common heart failure symptoms include:
Shortness of breath, especially when lying flat
Extreme fatigue or tiredness
Swelling, also known as edema, in your legs and feet
Persistent cough or wheezing
Loss of appetite
Nausea
Sudden weight gain
Confusion
Just because you have some of these symptoms doesn't mean you have heart failure. If you're having symptoms, it's still important to speak to your doctor to rule out other health conditions.
Heart failure risk factors
Certain behaviors, genetics and risk factors can increase your chances of developing heart failure. These include:
High blood pressure: One-third of American adults have high blood pressure, or hypertension. Hypertension increases the risk of not only developing heart failure but stroke, heart disease and kidney failure.
Physical inactivity: Living a sedentary lifestyle is a major risk factor for developing heart disease, which can lead to heart failure. Thirty minutes of moderate exercise five days a week can greatly reduce your risk.
Diabetes: Those with Type 2 diabetes are more likely to develop heart failure than those who don't have the condition.
Being overweight: People who have excess body fat — especially around the waist — are more likely to develop heart disease, even if they have no other risk factors. Having heart disease can increase your risk of developing heart failure.
Family history: If you have a family member who has been diagnosed with heart disease prematurely (before age 55 for men or age 65 for women), you're at a greater risk for developing heart failure.
Age: The risk of developing heart failure increases with age.
Other risk factors: Other factors that can increase the risk of developing heart failure include being male, being African American, having sleep apnea, receiving certain types of cancer treatment and smoking.
Diagnosing heart failure
Our team of heart specialists is experienced in diagnosing and treating heart failure. We offer screening tests that use the most advanced technology to better detect heart failure, including:
Electrocardiogram (ECG or EKG) – This noninvasive test uses small sensors attached to your chest and arms to record your heart's electrical activity.
Blood tests – These tests can also rule out any issues with your thyroid, liver or kidneys.
Chest X-ray – This allows your doctor to see the condition of your lungs and heart, and potentially rule out other causes of your symptoms.
Echocardiogram – With this test, a wand-like device is placed on your chest and uses sound waves to create a video of your heart working.
Stress test – This test involves monitoring your heart while you exercise.
Heart failure treatment
Depending on the type and severity of your heart failure, your doctor may recommend one or more of the following treatments:
There are several lifestyle changes your doctor may suggest to reduce heart failure symptoms. These may include:
Quitting smoking
Exercise
Change in diet
Losing weight
Reducing stress
Emotional support
Heart failure medications
Your doctor may recommend prescription medication to help manage your symptoms and reduce your risk of complications.
Our heart surgeons use the latest techniques to treat heart conditions, including minimally invasive surgery, to offer you the best outcomes and path for healing. Our surgeons are highly trained and board certified, which means they've passed an optional national exam to demonstrate their medical expertise. Many of our surgeons are also fellowship trained, holding additional training in specific types of cardiac surgery. They routinely perform complex procedures that are often unavailable elsewhere in the area.
During a heart transplant, a weak or failing heart is replaced with a healthier donor heart.
Left ventricular assist devices
, or LVADs, can act as a temporary treatment while you wait for a heart transplant. An LVAD is used to treat advanced heart failure by taking some of the load off your heart so it can pump more oxygen-rich blood to your body. An LVAD can also help your heart function properly if you aren't a good candidate for a transplant.
If your heartbeat is too fast or too slow, your doctor may suggest an implantable defibrillator. This device delivers a small electric shock to slow down your heart if it starts to beat erratically. An irregular heartbeat can lead to heart failure if left untreated.

Heart failure care at Geisinger
Our heart team is dedicated to providing compassionate care and the most advanced heart failure treatments available. We offer:
The knowledge you need – Your heart team includes surgeons, doctors and specialists with years of training and experience. Their expertise has been honed by treating many people with heart failure every year. And their focus is on delivering the care best suited to your needs.
Comprehensive heart failure treatment – Your doctor will develop a personalized treatment plan centered on your individual needs. Options like medication or heart surgery can help manage your heart failure symptoms to help you live a longer, healthier life.
Excellent care where you live – With locations throughout central, northeast and south-central Pennsylvania, our experienced heart team provides consultations and comprehensive care. We offer leading-edge treatment options and tailored-to-you care backed by the expertise and innovation of a nationally recognized health system.
Women's heart health specialists – Women hold a special place in our hearts. So much so, they've inspired our team of experts to pursue breakthroughs and research that will impact the future of women's heart health.
Genetic testing and counseling programs – Special research programs, such as MyCode®, are only available at Geisinger. Participating in MyCode allows you to contribute to genetic research. By participating, some may receive information about their own genetic risks. Learn about MyCode.
Request a consultation
Our heart specialists are trained in treating heart failure. Schedule a consultation at 800-275-6401.