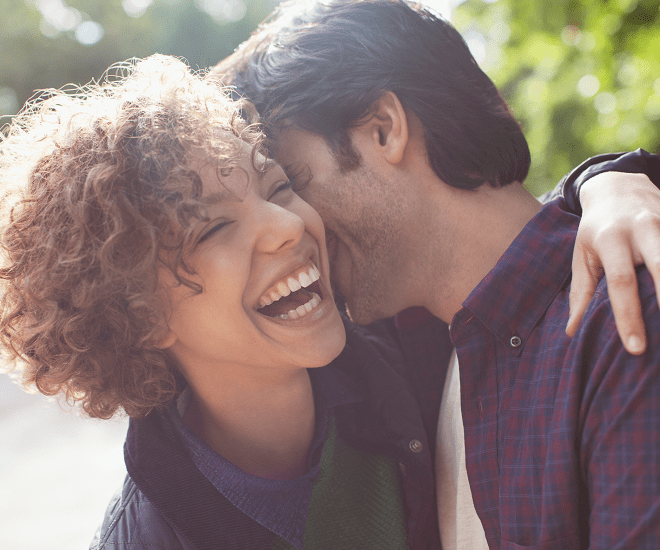 Overcoming addiction starts now
What is medication-assisted treatment?
Addiction is curable. But, if left untreated, it can become worse over time or cause a relapse once you've become sober. That's where we come in.

Medication-assisted treatment (MAT), also referred to as "medications for addiction treatment," is an effective way to overcome drug and alcohol addiction. MAT focuses on treating the whole person, not just symptoms, and is meant to ease the transition off a substance and reduce the likelihood of an overdose.


Medications for addiction treatment can help treat addictions to:
Alcohol
Heroin
Fentanyl (Duragesic, Fentora)
Hydrocodone (Vicodin, Lortab, Lorcet, Norco, Zohydro)
Hydromorphone (Dilaudid, Exalgo)
Methadone (Dolophine)
Morphine (Kadian, Avinza, MS Contin)
Oxycodone (Oxycontin, Percodan, Percocet)
Oxymorphone (Opana)
Our team is compassionate, discreet and experienced. In our MAT program, you'll receive:
Medications to reduce cravings
Coordination with concurrent therapy
Outpatient drug and alcohol counseling
Weekly and monthly appointments
Family support
Using medicine to treat addiction
When combined with professional treatment, MAT is proven to reduce cravings, decrease the likelihood of future substance use and lessen withdrawal symptoms. We use medications that help treat opioid addiction by treating acute or chronic pain.

While you undergo MAT, our addiction specialists will administer and closely monitor medications to assist with your recovery. Those medications may include:
Buprenorphine (Suboxone®)
IM Buprenorphine (Sublocade®)
Extended-release naltrexone (Vivitrol®)
Risk factors for addiction
There are certain behaviors and risk factors that can increase your chances of developing an addiction. These include:
Family history: Having a family member who has experienced addiction may increase the odds a person will develop an addiction.
Chronic stress: Chronic stress can lead to health issues, including increasing the risk of developing an addiction.
Family hardships: Experiencing hardships within a family can increase the chance of developing an addiction.
Peer pressure: Being pressured by peers to try a drug can increase the risk of becoming addicted.
Gender: Men are more likely to become dependent on drugs and alcohol than women.
Mental illness: Living with a mental illness, such as depression, anxiety or schizophrenia, can increase the risk of addiction.
History of trauma: A history of trauma, such as sexual or physical abuse or being the victim of or witness to violence, can increase your risks of developing an addiction.
Addiction treatment at Geisinger
Our addiction treatment team has helped many people successfully recover from addictions. No matter what your situation may be, we're here for you. We offer:
Proven care – Addiction is treatable, and we've helped countless people overcome addiction with proven treatment. Through a tool called the Addiction Severity Index (ASI), a clinical survey that asks how many different aspects of health and wellness are frequently impacted by drug use, we've seen improvement in rates of employment improved perceptions of medical and psychiatric health, decreased severity of drug and alcohol use and better overall health in people who receive treatment at our facilities.


Leading-edge therapies – We offer many paths to help you achieve long-lasting recovery. Overcoming alcohol or drug addiction is possible. Everyone's journey is unique, which is why we offer a wide range of specialized services and treatments. You'll find treatment programs in clinics and hospitals throughout our region, so you can receive support close to home.


Care designed for you, where you live – With locations throughout northeast, central and south-central Pennsylvania, you don't have to travel far to get the care and help you need. We provide transportation for inpatient care at Marworth as well as telemedicine appointments for those unable to travel for care. If you're interested in learning more or scheduling a telemedicine appointment, call one of our treatment centers to talk with an admissions counselor.

Our locations include:

Geisinger Bloomsburg Hospital
549 Fair St.
Bloomsburg, PA
570-387-2055

Geisinger Scranton
3 W. Olive St.
Scranton, PA
570-207-6299

Geisinger South Wilkes-Barre*
25 Church St.
Wilkes-Barre, PA
570-808-3700

*A campus of Geisinger Wyoming Valley Medical Center

Geisinger Williamsport
425 Market St., Suite 1
Williamsport, PA
570-368-4477

We also offer outpatient treatment at our beautiful Marworth facility, a 27- acre former governor's estate, located in the rolling hills of northeastern Pennsylvania.

Geisinger Marworth Treatment Center
Lily Lake Road
Waverly, PA
800-442-7722
marworth.org
​
Geisinger Lewistown
21 Geisinger Lane
Lewistown, PA
717-242-4228


Content from General Links with modal content