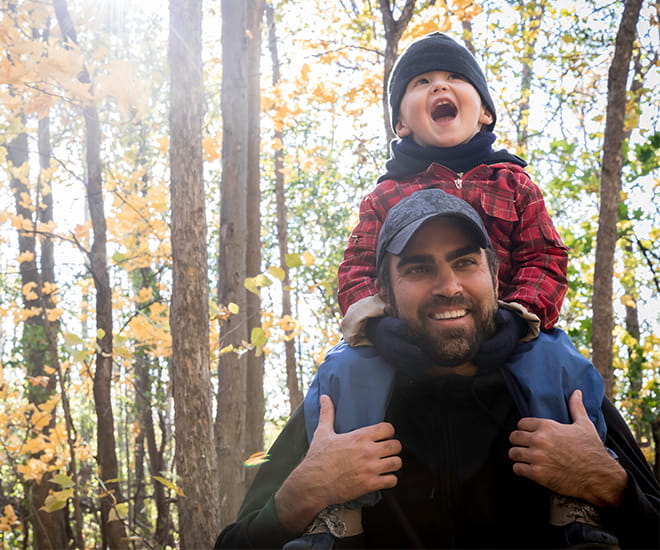 Shoulder and elbow pain
Toss shoulder and elbow pain aside
Understanding shoulder and elbow pain
Don't let shoulder and elbow pain limit your everyday activities or make it difficult to do the things you enjoy. Whether your pain is caused by overuse or a contact injury, our specialists can reduce or eliminate your pain and help you regain shoulder and elbow mobility.
Overuse injuries are a common cause of shoulder and elbow pain among athletes and active people. We can help you find relief from a range of shoulder and elbow conditions, including:
Arthritis and bursitis
Dislocations and separations
Elbow clicking
Fractures
Joint instability
Sprains, dislocations and fractures
Tendon tears
Tendinitis
Tennis elbow and golfer's elbow
Worn or torn cartilage and tendons
Shoulder and elbow pain conditions
Overuse, injuries and chronic conditions can all contribute to shoulder and elbow pain. Common causes and conditions of shoulder and elbow pain include:
Rotator cuff injuries: A rotator cuff injury can occur when the group of muscles and tendons that surround your shoulder joint are injured, often as a result of overuse. Symptoms of a rotator cuff injury include a dull ache in the shoulder, arm weakness, disturbed sleep and difficulty lifting your arm to your head or behind your back.
Shoulder arthritis: Shoulder arthritis occurs when your shoulder joints are inflamed. While there is no cure for arthritis, your doctor will partner with you to find a treatment option that works best for you to relieve your pain.
Tendon or ligament injuries: Both tendon and ligament injuries are a common cause of elbow pain. A tendon injury occurs when the tendon (tissue that connects your muscles to your bones) becomes inflamed, irritated or torn. A ligament injury occurs when the ligament (tissue that connects your bones within a joint to keep them stable) becomes stretched or torn.
Bursitis: This condition affects the small, fluid-filled sac that cushions the bones, muscles and tendons around the joint. When this sac becomes inflamed, it causes pain. Bursitis is most common in elbows, shoulders and hips.
Tendinitis: When a tendon is inflamed or irritated, it causes pain and tenderness in the area outside of the joint affected. It is most common in knees, elbows, shoulders, wrists and heels.
Fracture: A shoulder or elbow fracture occurs when a bone is broken and causes instability in your shoulder or elbow.
Sports injury: If you've injured your shoulder or elbow during a sport, it can cause shoulder and elbow pain which can come on suddenly or persist over time.
Sprain: A sprain occurs when the ligaments in your shoulder or elbow are stretched or torn, which causes pain or swelling in the affected area.
Diagnosing shoulder and elbow pain
Shoulder and elbow pain are typically self-diagnosed. There are plenty of ways to treat pain at home to minimize it, but reach out to a doctor for further diagnosis and treatment if your pain continues despite self-treatment.
When you see our orthopaedic team for further treatment, they may perform any of the following tests to diagnose the cause of your pain:
Physical exam – During a physical exam, your doctor feels for any issues in the bones and joints in your shoulder and elbow. They may also watch you move your arm in certain ways to see your range of motion, which can help pinpoint a diagnosis.
X-ray – After a physical exam, your doctor may order an X-ray, which takes an image of the bones in your shoulder and elbow and can help to identify any issues in the bones.
Magnetic resonance imaging (MRI) – Your doctor may also order an MRI, which takes a detailed image of the bones as well as the tissue in your shoulder and elbow and can help identify issues like a sprain.
If you are experiencing excruciating pain or swelling, or if you have an open wound or signs of infection (redness, warmth, tenderness or a fever), seek immediate medical attention.
Shoulder and elbow treatment
Our dedicated and highly trained team of orthopaedic specialists will quickly assess and diagnose the cause of your shoulder and elbow pain. We have several ways to prevent and treat shoulder and elbow injuries, including surgical and non-surgical treatment options.
Depending on your condition, one or more of the following treatments may be recommended:
Your doctor may prescribe anti-inflammatory medications (also called non-steroidal anti-inflammatory drugs or NSAIDs) to help you manage shoulder and elbow pain by reducing swelling. If the cause of your pain is from an infection, your doctor may prescribe antibiotics.
Surgery and non-surgical treatments
Our orthopaedic specialists work as a team to provide complete care before, during and after surgery. We offer a range of procedures that can reduce pain or help you stay mobile, such as joint replacement surgery, which will replace your worn joint and can help restore mobility and functionality of your shoulder.
After elbow or shoulder surgery, you may undergo physical therapy to help you regain your mobility and strength.
A steroid injection can be used to treat inflammation and joint pain.

Orthopaedic care at Geisinger
Our orthopaedic team offers the latest, most minimally invasive procedures for both diagnoses and treatment. We offer:
Comprehensive orthopaedic care – Whether you need joint replacement, sports medicine, chiropractic care or a world-renowned spine surgery program, trust us for unmatched expertise in orthopaedic conditions. We treat orthopaedic conditions including bone and joint pain; injuries from sports, falls and fractures; and the wear and tear of daily life.
World-class care, close to home – With 24 locations throughout central, northeast and south-central Pennsylvania, our experienced orthopaedic team provides evaluations, consultations and comprehensive care. We offer leading-edge treatment options and tailored-to-you care backed by the expertise and innovation of a nationally renowned health system.
Better, faster healing – Tried and true methods to keep you on the path to healing, such as our ProvenCare® program, which identifies and consistently provides the best treatment for specific conditions. So you spend less time in the hospital and recover faster.
Mako joint replacement surgery – As the sole provider of Mako® joint replacement surgery in the region, Geisinger offers Mako procedures at three locations:
Geisinger Community Medical Center
1800 Mulberry St.
Scranton, PA 18504
570-846-2133
Geisinger Shamokin Area Community Hospital
4200 Hospital Road
Coal Township, PA 17866
570-661-1798
A campus of Geisinger Medical Center
Geisinger South Wilkes-Barre
25 W. Church St.
Wilkes-Barre, PA 18702
866-796-5121
A campus of Geisinger Wyoming Valley Medical Center