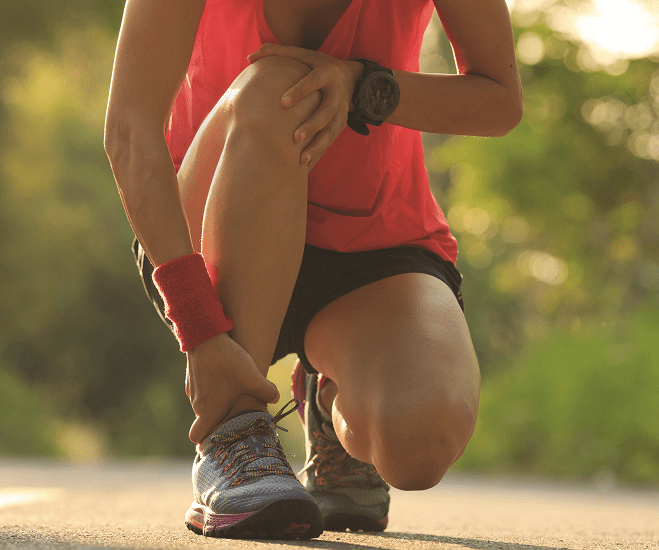 Not sure if you need to be seen? Call us first.
Video consultations are available Monday through Friday, 8 a.m.- 4 p.m.
Orthopaedic urgent care
Get the care you need with our expanded services.
If you injured a bone, muscle or joint, we're here for you. Visit us at one of our Orthopaedic Urgent Care* locations – no appointment necessary.
At our Orthopaedic Urgent Care locations, we see children and adults with injuries that occurred in the last 72 hours and don't require Emergency Department treatment, including:
Strains
Sprains
Simple fractures
We can:
Evaluate and treat injuries
Perform X-rays
Create splints and casts
Give pre-approved injections
Schedule follow-up appointments
Orthopaedic Urgent Care operates on a first-come, first-served basis, so you may have to wait to be seen by one of our physician assistants. We will then schedule follow-up care as needed.
This is a service of Geisinger Orthopaedics and Sports Medicine and is billed as a specialty visit. Some insurance companies require a referral for a specialty appointment. Check with your insurance provider to be sure.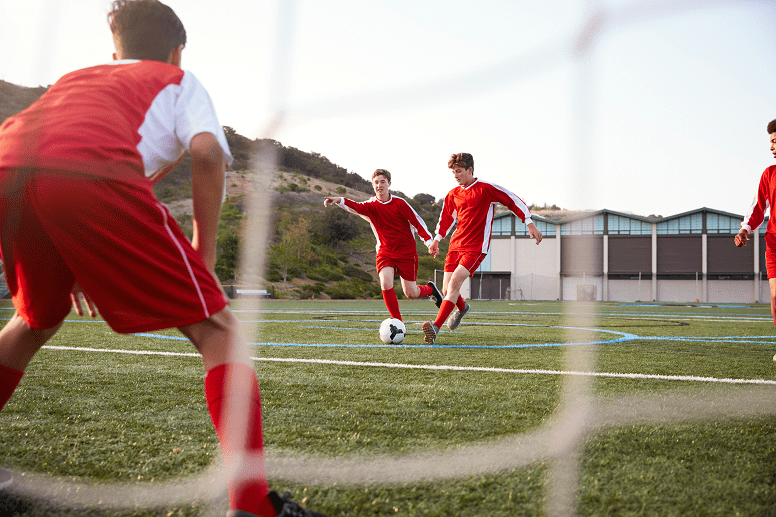 Not sure what to do? Connect with us now for a video consult.
Connect with an orthopaedic provider now for a real-time video consultation. We can assess your injury on a video call and let you know if you need to visit orthopaedic urgent care.
Connect with us now

Available Monday through Friday from 8 a.m. to 4 p.m.
Visit us at any of our Orthopaedic Urgent Care clinics:
Geisinger Healthplex Woodbine
16 Woodbine Lane, Danville
866-531-1812
Monday – Friday, 7 a.m. – 7 p.m.
Saturday, 8 a.m. – noon
Geisinger Orthopaedics and Sports Medicine Scranton
300 Lackawanna Avenue, Scranton
866-532-0077
Monday – Saturday, 8 a.m. – 7 p.m.
Skip the wait. Get in line before you leave home.
Save my spot for Scranton
Geisinger Healthplex CenterPoint
1201 Oak Street
Pittston, PA 18640
570-808-9918
Monday – Friday, 9 a.m. – 7:45 p.m.
Saturday & Sunday, 8 a.m. – 5:45 p.m.
Skip the wait. Get in line before you leave home.
Save my spot for Pittston
Geisinger Electric Avenue Medical Center
310 Electric Ave., Suite 240, Lewistown
866-532-0558
Monday – Friday, 8 a.m. – 4 p.m.

Geisinger Healthplex State College
132 Abigail Lane, Port Matilda
866-532-0528
Monday – Friday, 8 a.m. – 4 p.m.
Saturday, 9 a.m. – noon

Orthopaedic urgent care locations are closed on these holidays:

Memorial Day
Labor Day
Fourth of July
Thanksgiving
Christmas
New Year's Day
*Includes orthopaedic urgent care video consultations
Note: Severe weather may impact hours of operation.
Orthopaedic care at Geisinger
Comprehensive orthopaedic care: From joint replacement, sports medicine, podiatry and chiropractic care to a world-renowned spine surgery program, we offer unmatched expertise for orthopaedic conditions. Our team is experienced in treating a wide range of orthopaedic conditions ranging from bone and joint pain to injuries from sports, falls and fractures, and the wear and tear of daily life.
World-class care, close to home: With 24 locations throughout central, northeast and south-central Pennsylvania, our experienced orthopaedic team provides evaluations, consultations and comprehensive care. We offer leading-edge treatment options and tailored-to-you care backed by the expertise and innovation of a nationally-renowned health system.
Better, faster healing: We use tried and true methods to keep you on the path for healing, such as our ProvenCare® program, which identifies and consistently provides the best treatment for specific conditions. This means less time spent in the hospital and faster recovery.
Mako joint replacement surgery – As the sole provider of Mako® joint replacement surgery in the region, Geisinger offers Mako procedures in Shamokin, Wilkes-Barre, Scranton and Lewistown. Mako® joint replacement surgery is a minimally invasive surgery that relieves pain, restores mobility and can help you return to an active lifestyle faster.
Round-the-clock trauma care: As leaders in orthopaedic trauma, our orthopaedic surgeons are available around the clock when emergencies arise. Our specialized surgeons have completed advanced training in the treatment of trauma-related fractures and other injuries, so you can get advanced care when you need it most.
Orthotic care: Our orthotics specialists provide custom braces and shoes that help treat several types of foot and ankle pain, foot complications related to diabetes and more. Orthotics offer treatment devices for people of all ages and is just one of the ways we help runners and other athletes take care of their feet.

Orthopaedic urgent care – Our Orthopaedic Urgent Care locations are ready to treat children and adults when sudden injuries, like minor sprains, strains or simple fractures, occur.