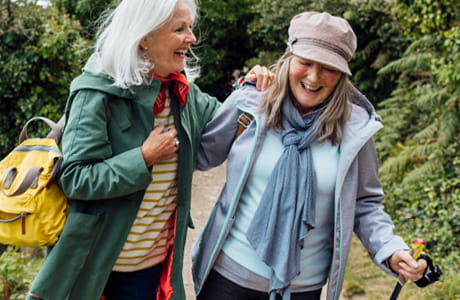 Comprehensive stroke care
Stroke care
From immediate diagnostics to the most advanced treatment options, our stroke care teams partner with community emergency medicine providers to make sure you get the treatment you need as soon as possible.
What causes a stroke?
A stroke happens when blood and oxygen can't flow to your brain. When oxygen and blood flow to the brain are interrupted, brain cells begin to die within minutes, which can lead to inflammation or brain damage. But with swift diagnosis and treatment, we can avoid the long-term effects of a stroke.
If you or a loved one ever need to see us for stroke care, you'll work with a comprehensive, collaborative team including a group of physicians, occupational and physical therapists, speech-language pathologists, certified therapeutic recreation specialists, rehabilitation nurses and support staff. All of whom coordinate your care so you can get back to feeling better as quickly as possible.
Stroke care resources you'll have access to include: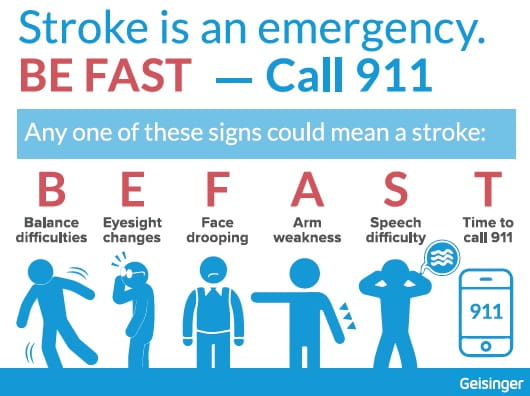 What are the different types of strokes?
The two most common types of stroke are ischemic strokes and hemorrhagic strokes. An ischemic stroke happens when blood flow through the artery to the brain becomes blocked. Blood clots often lead to the types of blockages that cause ischemic strokes.

There are two types of ischemic strokes:
Embolic stroke - Occurs when a blood clot travels to the brain and becomes lodged inside an artery.
Thrombotic stroke - Occurs when a blood clot forms inside one of the brain's arteries.
A hemorrhagic stroke happens when the brain leaks blood or an aneurism ruptures, putting too much pressure on brain structures, leading to brain cell damage. These strokes are often caused by high blood pressure and aneurysms, and less often by malformations.

There are two types of hemorrhagic strokes:
Intracerebral hemorrhage - Occurs when bleeding takes place within the brain. This is the most common type of hemorrhagic stroke.
Subarachnoid hemorrhage - Occurs when bleeding takes place between the brain and the spaces that immediately surround it due to a ruptured aneurysm or malformation.
What are the signs of a stroke?
The symptoms for stroke can come on suddenly and include:

Sudden weakness or numbness in your face, arm, or leg on one side of your body
Abrupt loss of vision, coordination, strength, speech, sensation or the ability to understand speech
Sudden loss of balance
Vomiting, nausea, fever, hiccups or trouble swallowing
Sudden vision dimness, especially in one eye
Sudden and severe headache with no apparent cause, followed by rapid loss of consciousness
Sudden falls or unexplained dizziness
Stroke risk factors
Certain behaviors, genetics and risk factors can increase your chances of having a stroke. These include:
Heart disease: Conditions including ischemic heart disease, heart failure and atrial fibrillation can lead to blood clots, which can increase your risk of having a stroke.
High blood pressure: One-third of American adults have high blood pressure or hypertension, which increases the risk of having a stroke.
Weight: Being overweight or obese can increase your risk of stroke. Talk with your doctor about a weight-loss plan that can help you decrease your risk.
Diabetes: Having diabetes can increase your risk of having a stroke.
Family history: If you have a family member who's had a stroke, you are at a greater risk for having a stroke.
Age and gender: The risk of having a stroke increases with age. While younger men are more likely to have a stroke than women, women who take birth control pills are at a higher risk of having a stroke.
Other risk factors: Other risk factors that can increase your risk of stroke include smoking, brain aneurysms, sleep apnea, an unhealthy diet and lack of physical activity.
Diagnosing a stroke
Our team of stroke care specialists are experienced in diagnosing and treating strokes. Tests to diagnose a stroke may include:
Clinical exam – Right when you arrive, our team will look for the signs and symptoms of a stroke through a clinical, visual exam. They look for symptoms including balance difficulties, eyesight changes, face drooping, arm weakness and difficulty speaking.
Computerized tomography (CT) scan – A CT scan uses a series of X-rays to create a detailed image of your brain, which your doctor can examine for symptoms of a stroke. Your doctor may inject you with a dye before this test, which will allow them to examine your blood vessels.
Magnetic resonance imaging (MRI) – Using powerful radio waves and magnets, an MRI creates a detailed view of your brain that can help your doctor look for any possible tissue damage after a stroke. In this test, they may also inject a dye to better examine your blood vessels.

Carotid ultrasound – Using sound waves, this test creates a detailed image of the carotid arteries in your neck. This allows your doctor to check your blood flow and look for buildup or fatty deposits in your carotid arteries.

Echocardiogram – This test uses sound waves to create detailed images that help your doctor look for blood clots in your heart that can travel to your brain.
Blood tests – A blood test can help your doctor understand how fast your blood clots, as well as check whether you have an infection and if your blood sugar is high or low. A blood test can also diagnose the risk factors that can lead to a stroke.
Remember to BE FAST.
When a stroke does happen, it's important to seek medical attention immediately, and knowing the signs of a stroke can help you save a life.
Balance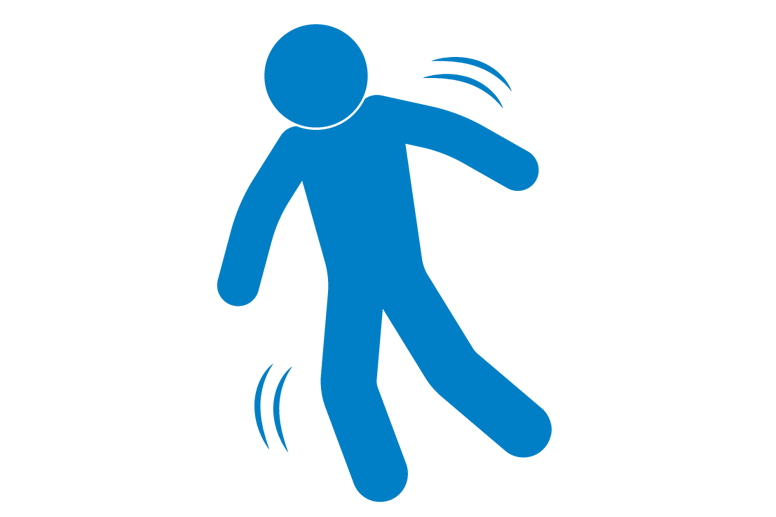 Does the person show signs of sudden loss of balance?
Eyes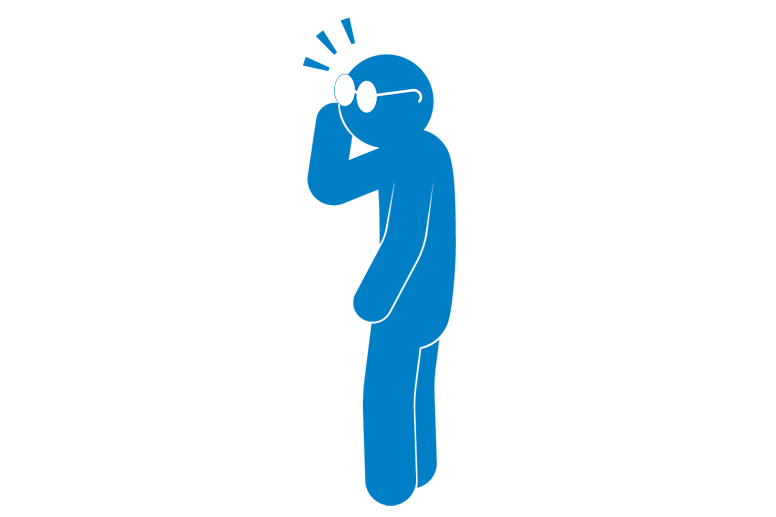 Are they experiencing sudden vision trouble like blurred, double or loss of vision?
Face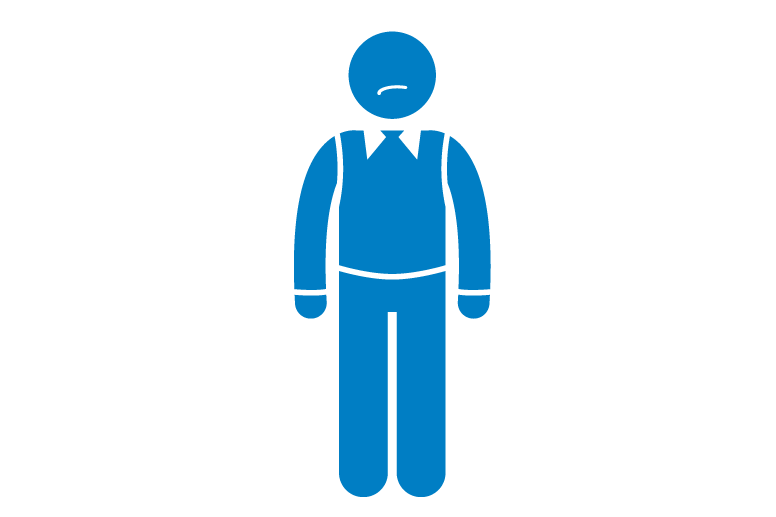 Does the person's face look uneven when asked to smile?
Arms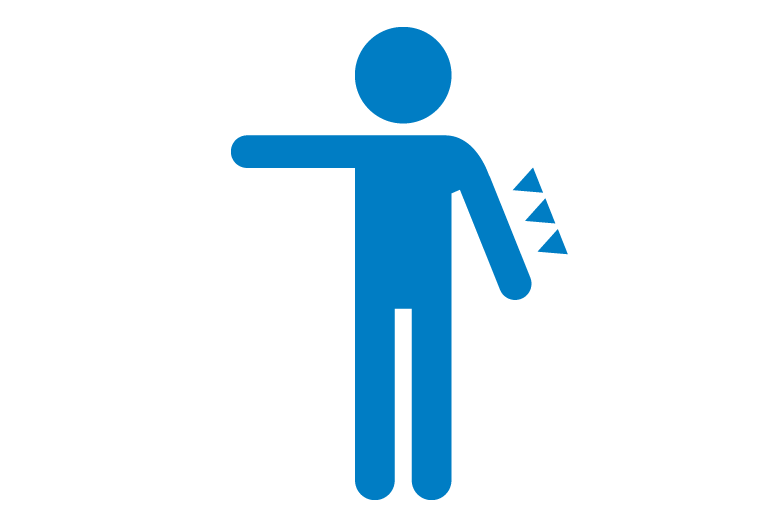 Is there weakness in one or both arms?
Speech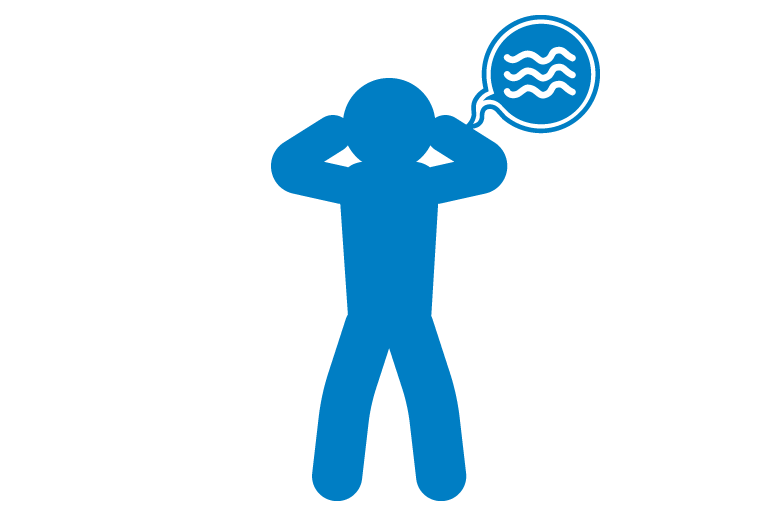 Does the person have trouble speaking or seem confused?
Time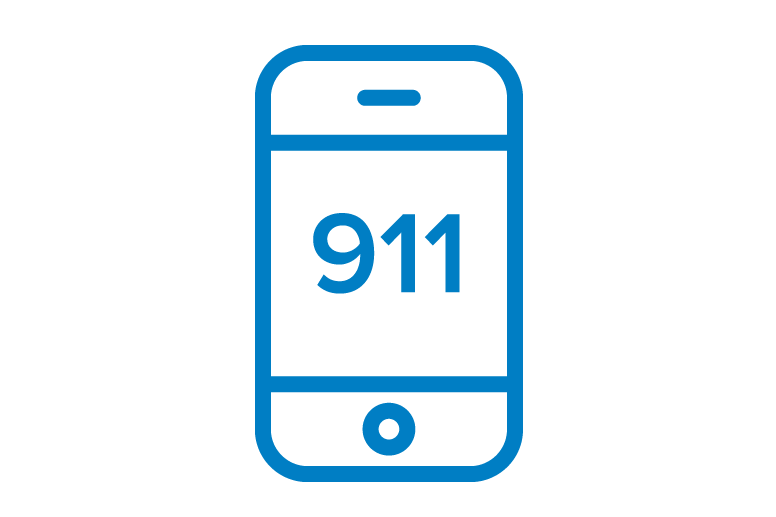 Call 9-1-1 if you notice any of these signs or symptoms.
Stroke treatment
We'll act fast and start treatment if you've had a stroke, because every second counts. One or more of the following treatments may be recommended or performed if you've had a stroke:
Thrombolytic therapy is the administration of medicine that breaks down blood clots and is primarily used to treat ischemic strokes. By breaking down blood clots, your blood flow is improved, allowing blood and oxygen to flow to your brain.
This procedure uses a stent or suction to clear away the blood clot that's blocking the flow of blood to your brain. The blood vessel is then restored, improving your blood flow. A balloon or other medical device may be inserted to help keep your vein open.
Depending on the type of stroke you've had, your doctor may give you medication to manage your symptoms or lower your risk of a future stroke. Certain medications can reverse the effects of blood thinners, as well as protocols to manage bleeding. Others can help reduce blood clotting or help to lower and manage your blood sugar or cholesterol levels.
Ruptured aneurysm treatment
An aneurysm is a weakening and bulging of an artery wall. When they rupture, they can cause bleeding into the brain (a hemorrhagic stroke).

A ruptured aneurysm can be treated using methods including:
Surgical clipping, where a small, titanium clip is placed at the base of the aneurysm to block blood flow entering.
Endovascular coiling, where a catheter is used, passing through an artery from the groin to the brain to reach the malformation (or abnormality within the artery). The malformation is then packed with coils or glue to prevent blood flow to it.
Intrasaccular flow diversion, a method that inserts a device into the aneurysm to divert blood from flowing to it.
Your doctor will advise on the technique that's most appropriate for you.
Intracerebral hemorrhage surgery
An intracerebral hemorrhage (ICH) is also known as a cerebral bleed and occurs within the brain tissue or ventricles (cavities in the center of the brain). Some people with intracerebral hemorrhages can benefit from a minimally invasive procedure to remove the clot.
Your doctor will advise on the technique that's most appropriate for you.
Carotid and cervical artery disease treatment
Some people who have had a stroke benefit from treatment of the blocked or diseased portions of the head and neck vessels using open surgery, called endarterectomy or stenting, where a small tube is placed within the artery to improve blood flow.
Ruptured brain malformation treatment
Ruptured brain malformations can be treated using different techniques, including:
Surgical removal (resection), where using a high-powered microscope, your surgeon seals off the malformation with clips and carefully removes it.

Endovascular coiling

, where a catheter is used, passing through the radial artery (in your forearm) or femoral artery (in your thigh) to the brain to reach the malformation (or abnormality within the artery). The malformation is then packed with coils or glue to prevent blood flow to it.
Endovascular embolization, which uses a catheter to access the malformation. An embolizing agent is then injected into the area to block blood flow.
Sometimes more than one treatment is necessary. Your doctor will advise on the technique that's most appropriate for you.
Stroke care at Geisinger
Our team of neurologists and neurosurgeons are trained in the latest treatment methods and life-saving, minimally-invasive surgeries to treat stroke. We offer:


Treatment for neurosurgery emergencies, 24/7: With a Level I trauma center, four Level II trauma centers and a Level II pediatric trauma center, we're prepared to treat head, neck and spinal cord injuries — including the most complex ones. Learn more about trauma care at Geisinger.


Comprehensive Stroke Centers: Geisinger Medical Center and Geisinger Wyoming Valley Medical Center have been designated as Comprehensive Stroke Centers by the Joint Commission and the American Heart Association/American Stroke Association. This means access to stroke neurologists and neuroendovascular specialists, 24/7.


Primary Stroke Centers: Geisinger Community Medical Center, Geisinger Jersey Shore Hospitaland Geisinger Lewistown Hospitalhave been designated by the Joint Commission as Primary Stroke Centers, which are hospitals with a dedicated stroke-focused program, stroke-trained medical professionals and more.


Minimally invasive surgery: Our experienced surgeons are trained in the latest minimally invasive surgery and laser surgery options so you get the best care when you need it most.


Life Flight® emergency transportation: Our Life Flight ground and air transportation team provides lifesaving care and swiftly transports those who need critical care to the appropriate trauma center. Learn about Life Flight.


The latest technology for stroke diagnosis and treatment: We use artificial intelligence (AI) software that detects and alerts our stroke team to suspected large vessel occlusion strokes. This allows us to consult with people in real-time to create a quick treatment plan.


Leading-edge studies: Our extensive history with research and clinical trials gives you access to new treatments before they become widely available. Participating in a trial may help you get better even if standard approaches haven't worked. Find a study.


Learn more about our stroke quality metrics.

Content from General Links with modal content