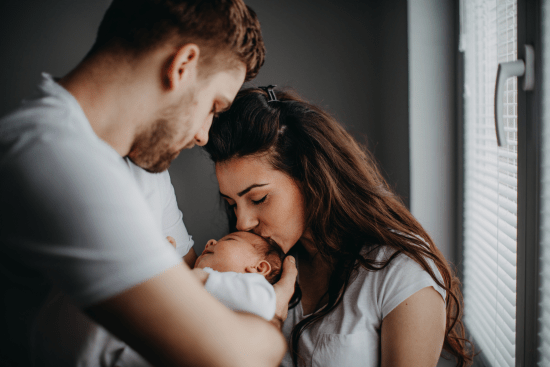 Umbilical cord and circumcision care
You've brought your bundle of joy home and are ready to care for them. But where to even begin? One of your first priorities is helping your baby's umbilical cord and circumcision heal. This is easy to do by following some simple guidance.
Umbilical cord care
Your baby's umbilical cord stump will shrivel and fall off within about two weeks after birth. Until then, you'll need to keep the stump clean and dry to prevent infection.
Only give your child sponge baths during this time to help keep the area dry — and don't use alcohol on the stump. Keep your baby's diaper folded below the cord to prevent urine from soaking it.
Some bleeding is completely normal as the stump begins to fall off, but talk to your doctor if you notice any of the following signs of an umbilical cord infection:
Foul smell
Oozing
Redness around the cord
Tenderness or swelling
Crying when you touch the cord or skin around it
Circumcision care
If you've decided to have your newborn circumcised, it takes about seven days for them to heal. Keep the site well lubricated with petroleum jelly/ointment during the healing process so it doesn't adhere to the diaper.
It's normal to see blood in your child's diaper during the first 24 hours after circumcision. Typically, bleeding will leave a spot about an inch wide.
If your child shows any of the following symptoms, call your doctor to rule out or treat a possible infection:
Difficulty urinating
Drainage from the incision site
Fever
Swelling longer than one to two weeks
Vomiting or poor eating
Worsening redness
If you don't have your newborn circumcised, you should still clean the area when you bathe them. Don't push the foreskin back to clean. This may cause it to get stuck, which can be a medical emergency. Wait a few years for the foreskin to easily retract on its own.
Enjoy your time with your newborn and always reach out to your healthcare provider with any questions you may have. We're here to support you and baby for years to come!