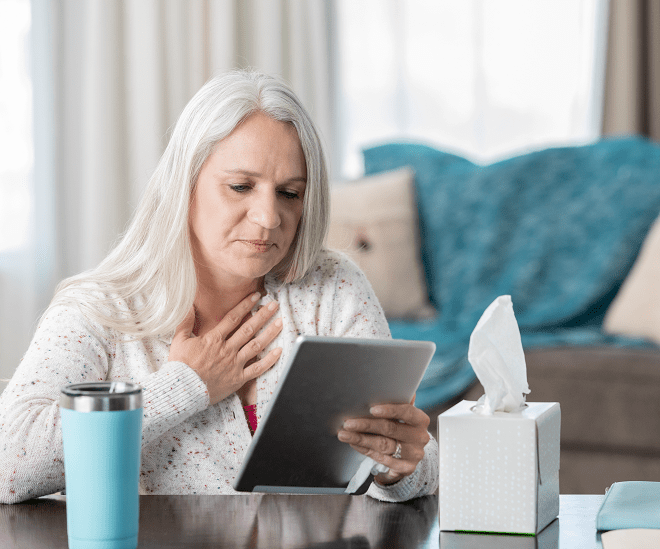 Telemedicine: Your guide to virtual care
Telemedicine: Your guide to virtual care
What is telemedicine?
Telemedicine (sometimes referred to as telehealth or video visits) appointments let you speak to and see a doctor in real time using video chat technology, similar to FaceTime or Skype.
Using a secure network, your doctor can discuss your symptoms, examine, diagnose and treat you the same way they would in the office. You can even get a prescription.
These interactive, virtual visits are safe — and everything is right at your doctor's fingertips for review and interpretation before and during your visit.
The best part? You can attend the appointment from the comfort of your home.
What you need for a telemedicine appointment
For a successful virtual doctor visit, the following are recommended: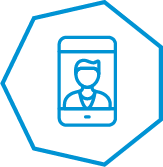 A smartphone (iPhone or Android), tablet or computer.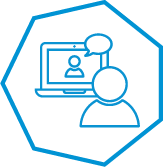 With a webcam and speaker.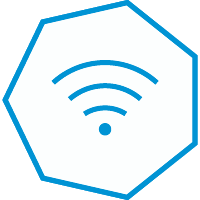 And a high-speed internet connection.
Benefits of telemedicine
If you live far away or if your busy schedule makes it difficult to fit in appointments with your doctor, telemedicine video visits can help make staying on top of your health easier. Here's how:
No travel or parking
Less waiting
Less time away from work or school
Flexibility to see your doctor at your convenience
How does telemedicine work?
With a virtual visit, you and your doctor will be able to see and hear each other through video chat technology.

During your visit, your doctor will examine you, ask questions about your symptoms and discuss any tests, procedures, medications or follow-up appointments, if needed.

After your exam, they'll review any instructions and answer any questions you may have — just like a regular appointment.
If you need a professional non-English or American Sign Language (ASL) interpreter, let a care team member know when scheduling your appointment. If requested, an interpreter can join your appointment using a three-way video visit.
When should I use telemedicine?
Telemedicine can't always replace face-to-face care, but it's a great option for routine and some specialty care appointments.
You can schedule a virtual visit with a Geisinger doctor for routine care, including:
Cold
Flu
Allergy
Rash
Sinus infection
Urinary tract infection (UTI)
We also offer virtual visits for specialty care, including:
Adult psychology (telepsychiatry)
Pediatric psychology
Family medicine (primary care)
Dermatology (teledermatology)
Fertility
General pediatrics
Pediatric specialties
Nephrology (kidney care)
Cardiology
Gastroenterology
ENT
Endocrinology
Sleep disorders
Pulmonology
Stroke care
Rheumatology
Neurology and neurosurgery
Orthopaedics
Nutrition and weight management
Infectious diseases
Diabetes care
Psychiatry
Radiation oncology
Internal medicine
Allergy and immunology
Occupational therapy
Pain management
Maternal-fetal medicine (MFM)
And many others
Telemedicine should not be used in emergency situations. If you have a health emergency that requires care right away, like a heart attack or stroke, cut that requires stitches or broken bone, you should seek care in-person.
If you need care immediately, call 911. For COVID-19 related concerns, call our 24/7 hotline at
570-284-3657
.