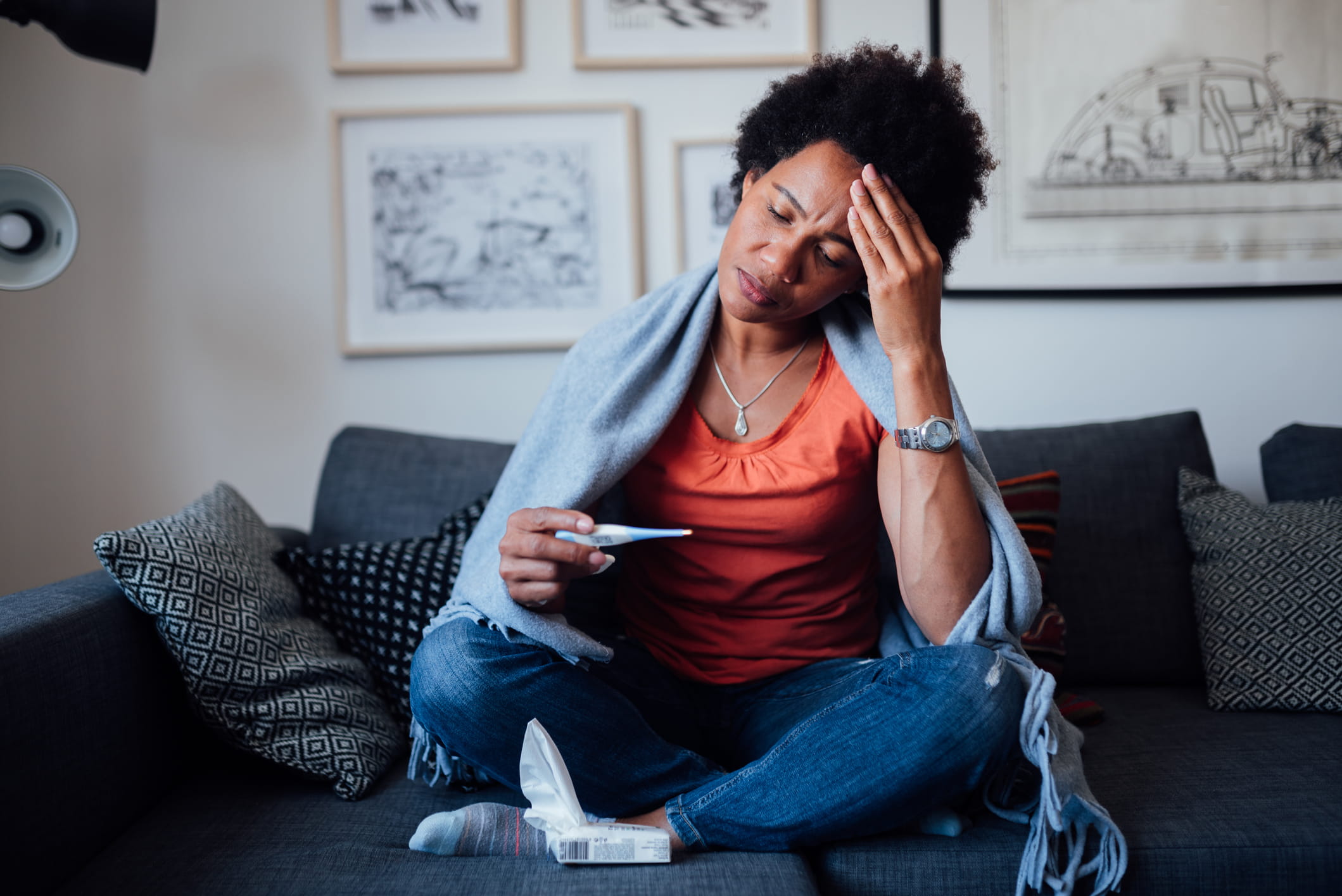 COVID-19 testing
Think you need a test? Log into myGeisinger, contact your primary care doctor or call our COVID-19 hotline. 
Do I need to get tested for COVID-19?
For many people, the simple answer is no — you won't need to be tested for COVID-19 if you don't have symptoms of respiratory illness.
Outside of health-related risk factors, the
Centers for Disease Control and Prevention
(CDC) has outlined guidelines, which Geisinger and health providers across the nation are adhering to, for the prioritization of COVID-19 tests, which are used for:
Those experiencing COVID-19 symptoms, such as a cough, fever or difficulty breathing
And those who have been in close contact with someone who is suspected to have COVID-19 or who has had a laboratory-confirmed positive test
Like many other healthcare providers, Geisinger has developed our own test for COVID-19 to make testing more widely available for those who need it most.
However, we're still prioritizing testing for those in our communities who have a high risk for infection or who require more immediate medical attention. We're also testing those who have symptoms consistent with COVID-19 and who've been in contact with someone who's been infected.
Think you may need a COVID-19 test?
If you're sick, self-isolate by staying at home (and staying away from others) and monitor your symptoms. Focus on getting rest, drinking lots of fluids and practicing good hand hygiene. For guidance on getting tested, you can do one of the following:
Screen yourself for symptoms and, based on your self-screening results, schedule a COVID-19 test via our patient portal myGeisinger (or the MyChart mobile app).
Call your primary care doctor.
Call our COVID-19 hotline at 570-284-3657 — please note, we're currently experiencing high call volumes.
How to screen yourself (and schedule a COVID test) in myGeisinger:
Log into myGeisinger or MyChart mobile app.
Click "appointments," then "schedule an appointment."
Choose "schedule an appointment by selecting your reason for the visit."
Click "coronavirus (COVID-19) testing."
Answer the screening questions, then walk through the steps to schedule your COVID test.
Already had a COVID-19 test?
While awaiting your COVID-19 test results, be sure to self-isolate at home and take precautions to keep others safe. Here's what you need to know.
Getting your test results:
Your test results will be available immediately in myGeisinger and the MyChart mobile app once they are finalized. Please note, that due to a high volume of testing, COVID-19 results will likely take up to 7-9 days before appearing in myGeisinger/MyChart.
Once your test results are finalized (which may take up to 9 days), you'll also receive an automated phone call* confirming your results along with appropriate education. Before your results are communicated via the automated call, you'll be asked to verify your identity by providing your date of birth. At the end of the call, you'll also be given the option to connect with a nurse to ask questions.
You can also call our COVID-19 hotline at 570-284-3657 and press "1" to obtain your test results via our automated tool. Before your results will be communicated, you'll need to provide your date of birth and medical record number (or MRN), which can be found on a discharge or visit summary from a recent appointment at Geisinger.
Symptom monitoring (if you tested positive for COVID-19):
If you've tested positive for COVID-19, you'll begin receiving daily, automated phone calls* to monitor your symptoms (for at least 10 days). If during one of these phone calls you indicate you have a new or worsening symptom, you'll be immediately directed to an RN for assessment.
You can opt out of receiving automated symptom-monitoring phone calls; however, be sure to contact your primary care provider or our COVID-19 hotline if you have new or worsening symptoms that concern you.
I've been diagnosed with COVID-19, what should I do?
If you receive a positive test result for COVID-19, be sure to follow your healthcare provider's guidance. If your symptoms are mild, here's what you should do:
Immediately self-isolate at home for 14 days.
If you live with others, stay in a single, designated room away from family members and avoid contact with them for at least 14 days (and until you are completely well with no fever).
Wash your hands frequently and cover your mouth when you cough to prevent the spread of germs.
Head to the
nearest hospital ER
if your symptoms are severe, worsen or if you have difficulty breathing.
If possible, call the ER ahead of time to let them you know you are coming, and you have tested positive for COVID-19. If you're alone or in distress, call 911.