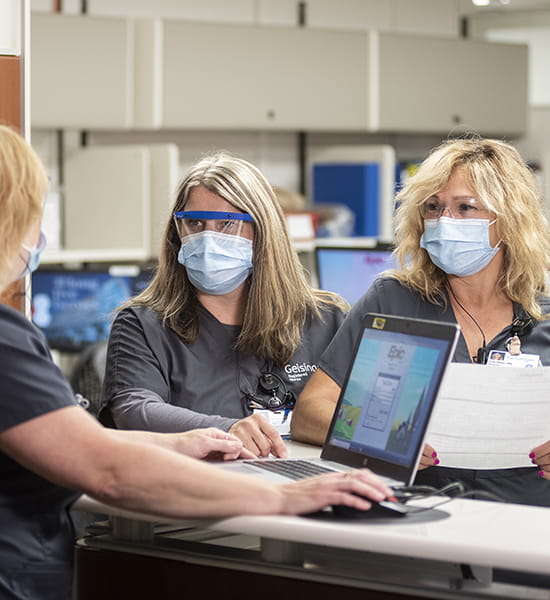 Recognize extraordinary staff
Say "thanks" by sharing your story or nominating a team member for an award.
DAISY Award: Nominate a nurse
The DAISY Award (which stands for Diseases Attacking the Immune System) is an international recognition program created in honor of J. Patrick Barnes. The award celebrates the skillful, compassionate care nurses provide every day.

Geisinger is proud to be a DAISY Award hospital partner, celebrating one of our nurses with this special honor every month.

Each DAISY Award honoree will receive:
Recognition at a public ceremony in their nursing unit
A special certificate
A DAISY Award pin
A hand-carved stone sculpture entitled "A Healer's Touch"
Say "thank you" to an extraordinary Geisinger nurse by sharing your story and nominating them using the form.
Sunflower Award: Nominate a nursing support care team member
The Sunflower Award is a recognition program that honors the skillful, compassionate care provided by our non-licensed nursing team members.

While our nurses are busy at the bedside, other staff members help make your experience with us as comfortable and safe as possible. This award lets patients, families and colleagues recognize the work of these exceptional medical professionals through a nomination.

Eligible staff members include (but are not limited to):
Clinical technicians
Unit desk clerks
Patient access representatives (PARs)
Staffing specialists
Patient companions
Say "thank you" by nominating a Geisinger nursing support care team member using the form.