Home Health & Hospice
Skilled care in your own home
Look to Geisinger Home Health & Hospice when you or a loved one needs home health services or hospice care.
People with chronic or life-limiting illnesses, as well as those recuperating from challenging healthcare issues, usually prefer to be in familiar surroundings — and many do best when they can receive care in their home.
However, family members don't always have the experience or technology to care for their loved ones at home. Geisinger Home Health & Hospice provides patients the professional care they need to remain safe and comfortable at home, regardless of their diagnosis.
Geisinger Home Health & Hospice strives to deliver patient-centered care for patients needing 24/7 access to healthcare in the comfort of their home and patients in need of end-of-life care. Geisinger Home Health & Hospice has locations in Danville, Bloomsburg, Wilkes-Barre, Northumberland, Montoursville, Lewistown, Lewisburg and Camp Hill.
Geisinger Home Health & Hospice services include Geisinger Home Health & Hospice at Maria Hall, a "home away from home" focusing on maintaining the dignity and comfort of guests with life-limiting conditions and providing support to their families. This is designed to provide care and comfort, similar to what could be experienced within the guest's home, while lifting task burdens so that important shared time can be concentrated on the guest.
We accept most insurance, including Medicare and Medicaid. Our reimbursement specialists will confirm your health insurance and educate you about coverage, cost and your rights and responsibilities.
Call to speak with one of our staff members about our home health services
Camp Hill: 717-972-4663
Danville: 570-284-3390
Lewistown: 717-248-3336
Montoursville: 570-321-8688
Selinsgrove: 570-473-8320
Plains: 570-846-2589
Hazleton: 570-450-4050
First Community Foundation Partnership supports Geisinger Home Health and Hospice through grants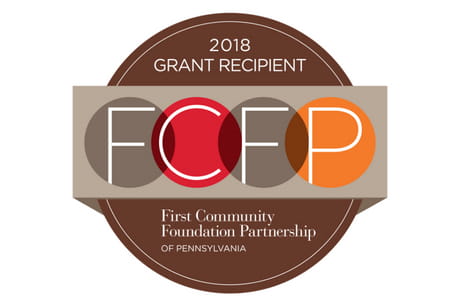 What is home health care?
Geisinger Home Health provides skilled healthcare services that you need when going through rehabilitation or recovering from illness or injury — right in the comfort of your own home. Our caring group of nurses, aides, social workers and physical, occupational and speech therapists help you reach or maintain the best physical, emotional and social well-being possible for you in your home environment.
Home healthcare is available to patients needing help to recuperate at home, including people who:
Are disabled with a caregiver present
Have a chronic illness
Have been recently hospitalized
Have had outpatient surgery
Have multiple health problems
Home health services include:
Home health aide
Occupational therapy
Physical therapy
Skilled nursing care
Social work
Speech therapy
What is hospice care?
Hospice care is a specialized program provided for individuals facing a life-limiting illness — when aggressive treatment is no longer a viable option. Every effort of the Geisinger Hospice team is focused on the patient's quality of life and living each day to the fullest, with a special focus on pain and symptom management.

The Geisinger Hospice team consists of caring, specially trained individuals, including nurses, therapists, social workers, the patient's physician and the hospice medical director, as well as a spiritual counselor for families who desire one. Care is available 24/7. In addition to care from the multidisciplinary medical team, you and your family will get companionship, assistance and support from trained volunteers.

Hospice care can be provided in the patient's residence (e.g., single-family dwelling, apartment, assisted-living facility, nursing home) or in a "home away from home," such as the Geisinger Hospice program located at Maria Hall.