A home quarantine after traveling abroad
When chief nursing executive Janet Tomcavage returned from Ireland, she was greeted by a public health crisis. She shares her experience. 
by Janet Tomcavage, MSN, RN, chief nursing executive at Geisinger
My husband, my son (who's a junior at Bloomsburg University) and I traveled to Ireland to spend spring break together. While in Ireland, we heard his school was extending its break another week due to the coronavirus outbreak. Then, the day we flew home — Saturday, March 14 — travel restrictions were put in place throughout the country.
Everything happened so quickly, so it was quite a shock to come home to. I called our Employee Health team to let them know I'd traveled out of the country, which started the 14-day self-quarantine process with my family.
Two weeks at home
During the 14 days at home, I worked every day, just like any day in the office. As part of the self-quarantine, we all took our temperatures twice a day, and I'd connect with an Employee Health nurse to report our temperatures. Then, I'd continue working. A few days later, after spring break ended, my son began taking his classes online.
The first week was the hardest. The days felt long, and I had a hard time separating work time from family time. Especially since work was extremely busy as our health system was preparing around the clock to begin screening, testing and caring for those in our communities with COVID-19.
I quickly learned that it's important to separate work time from home time. When you're working from home, it's easy to always be "on" for work. Setting boundaries is important not just for you, but for everyone you live with. During times like this, family is a key part of helping us get through.
Another challenge of being home was getting used to sitting at my desk, meeting after meeting. At the office, it was easy to work in movement throughout my day. I'd walk from office to office, room to room and even building to building. But now, in this "new normal," I had to be mindful about getting up and moving — and holding myself accountable.
If I wasn't leading a call, I'd get up and walk around my dining room table or my kitchen — a little bit of exercise throughout the day. This is very important to me, and it helped the days go by, too.
Keeping busy throughout the quarantine
Because we'd just been out of the country, I did a lot of housecleaning during those two weeks. With my husband's help, we scrubbed countertops, disinfected surfaces and got a jump-start on spring cleaning.
Since my son couldn't get his belongings from school until after our quarantine ended, he spent time cleaning his room and getting rid of old clothing to make room for everything we'd eventually bring home from his dorm.
I also used those two weeks to take care of myself and set a routine to make the most out of my days. When you aren't driving to and from work every day, you have about an extra hour a day of you time.
I found I was able to cook a lot more than I used to. I made meals I could freeze for easy dinners later, like lasagna. I also used lunch breaks to plan out dinners for the night and would thaw meat from the freezer to use that same night.
My husband and I also held each other accountable to exercise, whether it be walking (keeping our distance from anyone we might see outside), gardening or using the exercise equipment we have at home. The first week of quarantine, I was a little lazy. But I knew I needed to change something, and my husband has been a great partner in making sure I take care of myself and get in my workouts.
Reading is also something I've always loved to do, and I've found I have a little more time for that these days.
Getting in a groove for week two
By week two, we had set a routine that made the days go faster. I was used to my new office setup, took a few drives (not leaving the car, of course) to get out of the house and things were going smoothly.
In addition to getting used to my home office setup, which has been my dining room table, we also had to embrace having to stay in another full week. After the first week, it's easy to think, "Well, I'm fine. I'm not sick, so I'll just run to the grocery store quick." But you really shouldn't.
As we've learned, people can be silent carriers, not showing symptoms at all but able to pass the virus on to others. It was really important that we stayed home the full two weeks of quarantine and practice social distancing, and I'm proud to say that we did it.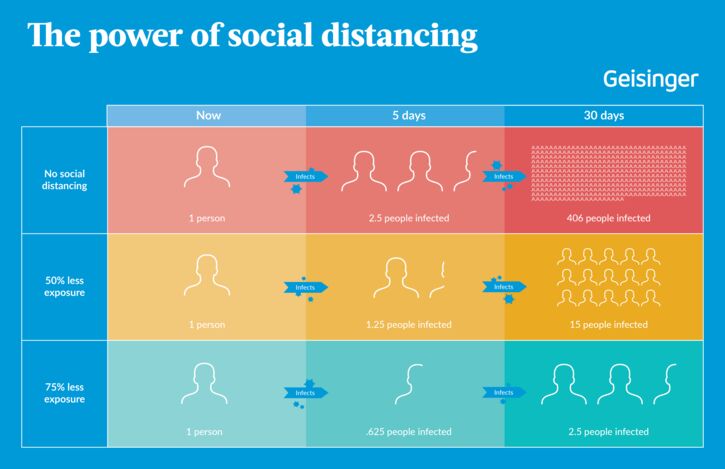 My last call with Employee Health was on March 28, and we've still been diligent to make sure that we wash our hands, keep 6 feet from others and wear our cloth masks whenever we need to leave the house.
Still doing our part today
Today, my son is taking online classes for school, and while I'm back at the office working, I still do a fair amount of work and calls from home. I'm on calls every day about COVID-19, and the one thing I want people to know is that staying diligent about your self-quarantine has more of an impact than you might think.
Even if you don't have symptoms, you can be a COVID-19 carrier and can get someone else sick.
Remember the importance of social distancing and handwashing — these are two things everyone can do. Treating people who are sick is in the hands of our dedicated doctors and nurses, but we can do these two things to help.
Be true and get through the 14 days to make sure you're keeping yourself distant and responsible. But remember, that doesn't mean you can't get fresh air or go for a drive. Do what you need to take care of your mental health but be responsible and help us slow the spread of COVID-19.


Next steps:
Visit our online Coronavirus Resource Center
Coronavirus FAQs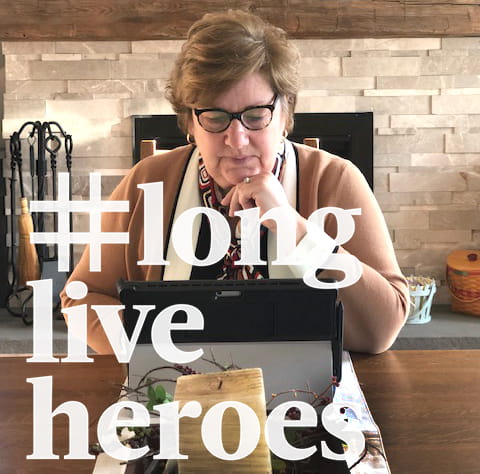 Content from General Links with modal content