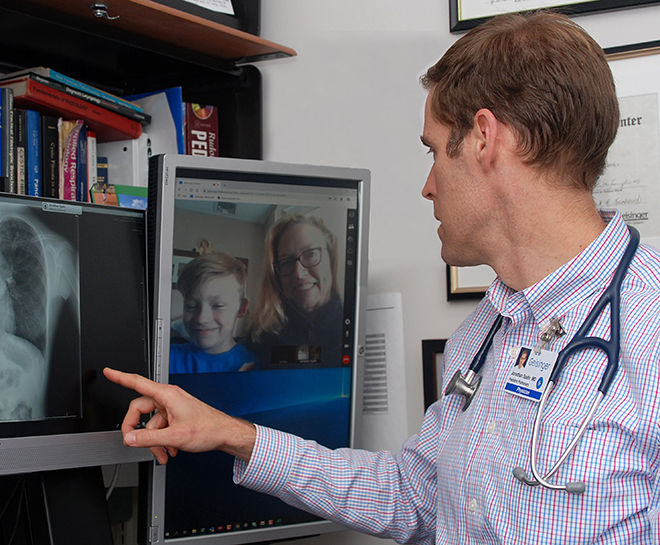 Telemedicine visits take place online — from the comfort of your home
Telemedicine and virtual care
You don't have to skip or cancel your medical appointments because of COVID-19. To keep your health on track and help slow the spread of COVID-19 in our communities, we're offering telemedicine virtual care visits (also called telehealth or video visits).
Telemedicine appointments: Connect with your doctor from anywhere
Telemedicine appointments (also called telehealth or video visit appointments) allow you to connect with your doctor from anywhere. Whether you live far away or if your busy schedule makes it difficult to fit in appointments with your doctor, telemedicine video visits can help make staying on top of your health easier.

Benefits of telemedicine video visits include:
No travel or parking
Less waiting
Less time away from work or school
Flexibility to see your doctor at your convenience
Need to schedule an appointment?
Call your doctor or 800-275-6401 to see if telemedicine visits are available.