'Our actions, no matter how small, impact our entire community'
One small business owner shares his plea to the community: "When people reach out and ask how they can help — it's to follow the guidelines anywhere you go."
Resurrection Movement Studio
is a small, locally owned gym, dance and fitness studio nestled in the heart of Danville, Pa.
Since 2015, owner Hideaki "Hidi" Horikoshi and his staff have offered various fitness and dance programs for kids and adults at the popular studio, along with personal training and aerobics classes.
Before COVID-19 made its first sweep across the country in March, Mr. Horikoshi says his business was thriving. But, as for many other local businesses, the pandemic has made things challenging.
"These few months have been really difficult," says Mr. Horikoshi. "The COVID-19 pandemic has hit small businesses like ours pretty hard."
Following the Pennsylvania Department of Health guidelines and recommendations for gyms and fitness centers, he temporarily closed Resurrection's doors from March to June. But since, then — and even after reopening this summer — he says enrollment is down about 50%.
"We're surviving and we're doing OK, but it's definitely not the ideal situation we were doing before."
And as
COVID-19 cases
continue to surge — and throngs of people in our own Pennsylvania communities and across the country refuse to follow preventive measures, like
wearing a mask
— Mr. Horikoshi worries about what the future looks like for small businesses like his.
Taking precautions to protect the community
When Resurrection closed its doors in the spring, Mr. Horikoshi needed to think fast to find new and creative ways to keep the lights on. But as challenging and stressful as it was, he knew he was doing what was best for his community.

"We care about our community and want to make sure we're providing a value," he says. "Small businesses exist because of the community we live in, and one way to give back is by making sure we take care of them. And right now, taking care of them requires following the guidelines that are given to us."

When his gym shut down, Mr. Horikoshi and his staff began offering virtual fitness and dance classes so members could exercise at home.

In June, when Resurrection reopened, its staff made adjustments and continued to follow state guidelines, including social distancing protocols, temperature checks and rigorous cleaning. Virtual fitness classes continued alongside in-person exercise. Staff limited class sizes — and everyone wore masks. Group fitness classes and dance lessons that were normally held inside moved outdoors to allow social distancing. And once-crowded in-person student dance recitals were now streamed over Zoom.

Toward the end of summer as the weather began to cool, fitness classes moved indoors and the requirement continued for everyone to wear a mask during workouts.

With these new times came new challenges. Some clients were uncomfortable coming to the gym in person and decided to stick with virtual classes. Others opted to take a break from the gym altogether. Even so, Mr. Horikoshi says many continued to pay their membership fees, which has been a "huge blessing."
Despite the obstacles, he has been able to keep Resurrection's doors open through these adjustments and protective measures.
But he worries for businesses that haven't been so lucky.
"We can do so much better at slowing the spread"
"This pandemic has been hard on everyone, including local businesses," Mr. Horikoshi says. "Many of them closed and never reopened. As cases continue to rise, small businesses will continue to be affected as fewer customers come through their doors."

He particularly wants to reach those who refuse to follow preventive guidelines to stop the virus' spread.

"I do worry that we may not survive this pandemic," admits Mr. Horikoshi. "I have faith, and I think we'll be OK, but part of me does have those concerns. And I know I'm not the only small business owner in the area that feels that way."

He offers a simple suggestion that community members can do to support local businesses — wear a mask.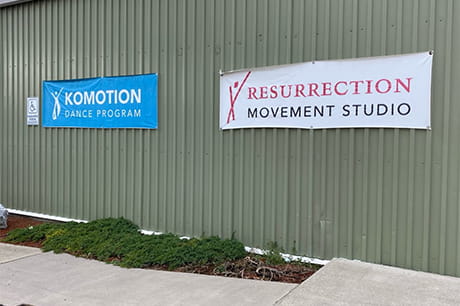 "By wearing a mask and practicing social distancing, we can slow the spread of this virus. If we stay healthy, we'll keep our local mom-and-pop businesses healthy, too."
Mr. Horikoshi acknowledges that while wearing a mask may be uncomfortable for some, "it's the right thing to do."
"We can do so much better at slowing the spread and protecting those around us," he pleads. "It starts with a simple choice to wear a mask wherever you go. Clean and sanitize everything frequently. Wash our hands and avoid crowded spaces. Those small steps are going to lead up to the big change. That's the best way to help small businesses. Because the sooner we can get back on our feet and get back to where we were before, the sooner we're going to be better off."

We're all in this together
As someone who works with children often, Mr. Horikoshi notes that every moment is an opportunity to lead by example. Before going out into the community, he implores others to think about the message they're sending.
"By wearing our masks and working to protect those around us, we're sending a good message to the next generation," he says. "We're reinforcing the idea that our actions, no matter how small they may seem, have the potential to impact our entire community."
Because so many local businesses like Resurrection are built on community and camaraderie, Mr. Horikoshi knows the power of unity.
"There is a huge value in working together to do the right thing," he adds. "Whether you agree or not, we can put our differences aside and work together. But this takes all of us — not just some of us. It's like playing a team sport. It only takes one player to ruin the entire team chemistry."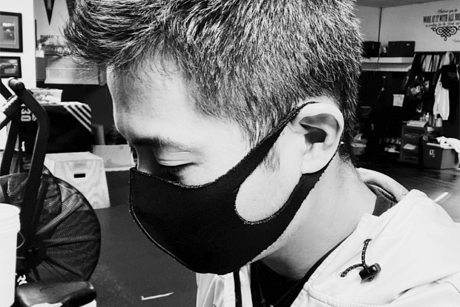 Heroes, right here.      View our playlist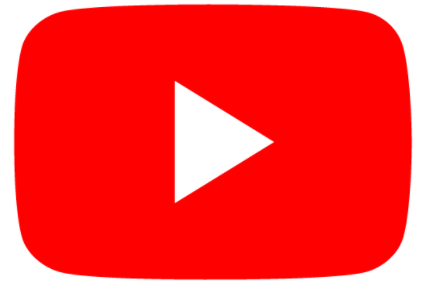 Watch #LongLiveHeroes videos