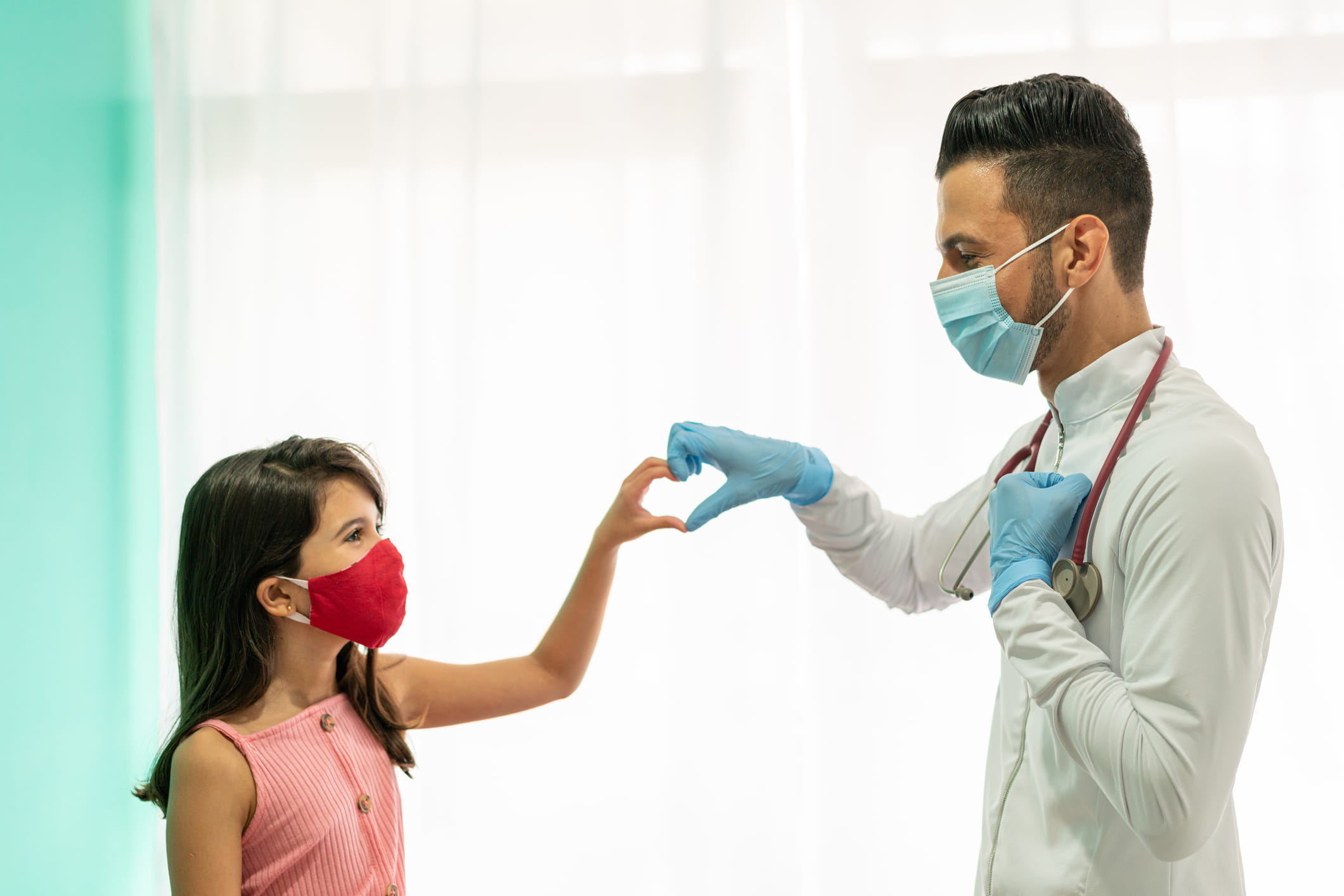 If you ever suspect child abuse, report it.
Child safety and advocacy                                    
Helping children and their families feel safe and protected
What is a child advocacy center?
A child advocacy center is a facility that offers services for children and families who've been impacted by child abuse or neglect.
These services can include:
Forensic interviews
Specialized medical exams
Trauma screenings
Crisis intervention counseling
Advocacy services
Case tracking
Referrals
Child safety and advocacy at Geisinger
Children who've been abused or neglected need high-quality, specialized care. That's why the Child Advocacy Center (CAC) of the Central Susquehanna Valley was established as a division of Geisinger Janet Weis Children's Hospital.
CAC is the only center of its kind within a 50-mile radius, serving families from more than six counties across central Pennsylvania. If your child needs support, a healthcare provider or other public service professional will refer you to CAC.
Our services
We use techniques tailored to your child to make them feel safe and protected while building trust and boosting their resiliency. This helps reduce re-victimization and makes it more likely that offenders will be prosecuted. We offer:
Child-focused care: We provide a child-friendly environment where children and families find peace, trust and hope.
Resources in a single location: We focus on creating a safe space for children, with convenient access to multiple services all in one place. Your child only has to tell their story once, so they can begin counseling or other interventions right away.
Family support: We advocate for children and their families, and we'll guide you at every step — from programs to community support and resources.
A path forward: We'll follow up with your child to make sure they have the support they need to help them express their feelings and recover from abuse.
All services are available at no cost.
A team of advocates for your child
Your child will have an entire group in their corner to provide the care and support they need in an environment that protects their privacy. Their safety and advocacy team includes:
Forensic interviewer: Your child will talk with a specially trained child forensic interviewer who will gather information about their experience in a developmentally and culturally sensitive, unbiased, fact-finding and legally sound manner. The forensic interview is done in collaboration with law enforcement and Child Protective Services.
Victim advocate: The victim advocate will support you and your child throughout the investigation.
Medical specialists: Your child's medical specialist will attend to their overall health and well-being, focusing on aspects of physical and sexual abuse and neglect.
Social worker: A licensed clinical social worker will assess your child's need for behavioral health intervention and treatment to put them on the path to healing.