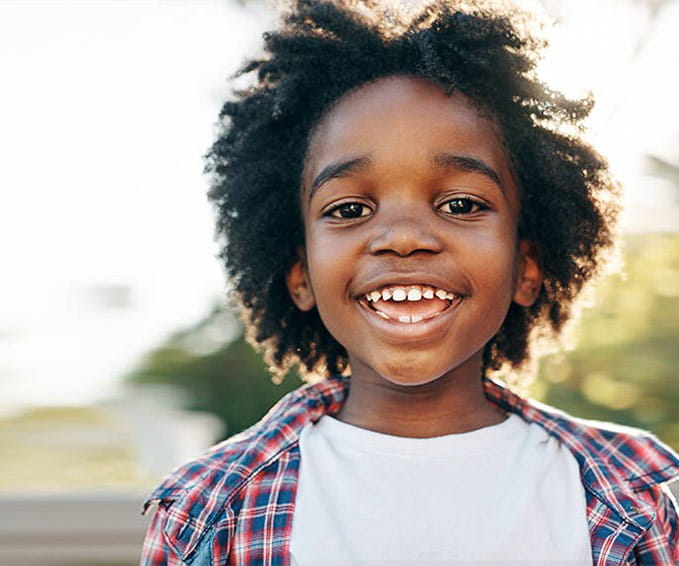 Compassionate cleft lip and palate care
Cleft lip and palate repair
If your child was born with a cleft lip and/or cleft palate, we're here to get them on the path to healing and living their best life.
What are cleft lip and cleft palate?
A cleft lip involves a split in the lip on one or both sides, while a cleft palate is an opening in the roof of your child's mouth. These conditions occur when your baby's facial structures form differently before they are born and can be corrected with the help of a plastic or reconstructive surgeon.
A cleft lip or palate can be diagnosed at a prenatal exam or after your baby is born. Through a series of surgeries, your baby's cleft palate or cleft lip can be restored with minimal scarring.
Our team approach to your child's care is supported by pediatric specialists from across our health system. Your child's care team will include:
Pediatric plastic surgeons
Orthodontists, pediatric dentists, and oral surgeons
Speech pathologist
Cleft nurse coordinator
Ear, nose and throat surgeons and audiologists
Child psychologists and social workers
Geneticists
Feeding specialist
Cleft lip and palate treatment options
Surgery is often necessary to treat cleft lip and cleft palate. Depending on the severity of your child's cleft, more than one surgery may be needed to improve their cleft, speech, feeding or hearing issues. Our caring, skilled pediatric plastic surgeons will provide your child with the very best personal care available.

Surgeries to treat cleft lip and cleft palate are varied and specific to the individual child. They may include:
Usually done between the ages of 3 and 6 months, cleft lip surgery is performed by making incisions on either side of the cleft, which allows the muscle to be repaired and the lip to be brought together. Nasal surgery is often performed at the same time.
Usually done between the ages of 9 and 12 months, cleft palate surgery helps reposition the muscles and tissues in your child's mouth to close the cleft.
If your child has a cleft palate, their pediatric ear nose and throat (ENT) surgeon may recommend that they have ear tubes placed at the time of their cleft palate repair procedure. This can help reduce the risk of infection and fluid buildup.
Sometimes, additional plastic surgeries may be needed to improve the appearance or function of your child's palate, nose, lip or mouth as they grow. We're here to help you understand their care and any additional treatments that may be needed as they get older.
Alveolar bone graft surgery
If your child's cleft involves the gum line (alveolus), they may need oral surgery. This surgery is typically performed on children between 6 and 9 years of age.
Our pediatric dentists and orthodontists will evaluate if your child will need braces and/or expansion to straighten their teeth.
Orthognathic surgery (jaw surgery)
Our oral surgeons will evaluate if your child will need surgery on their upper and/or lower jaw for better alignment.
If your child has a cleft lip, your pediatric plastic surgeon may recommend a final rhinoplasty at skeletal maturity to improve your child's nasal appearance.
Cleft lip and palate care at Geisinger
Every child deserves the very best care. When you trust us with your child's healthcare, we take every measure to make sure they receive that. We offer:
Geisinger's Cleft Lip and Palate Clinic – We are one of only four approved cleft clinics in Pennsylvania. Our dedicated pediatric specialists work together to improve not only your child's appearance but their day-to-day function and self-confidence as they get older.
Pediatric ENT specialists – Our pediatric ENT specialists offer comprehensive medical and surgical treatment for conditions affecting children's and adolescents' ear, nose, throat, head and neck regions.
The knowledge you need – Your child's care team is led by surgeons with years of training and experience caring for children. Their expertise has been honed by performing many cleft procedures. And their focus is on helping your child live their best life.
Care designed for you, where you live – Our experienced plastic surgery team provides consultations and comprehensive care for your child's needs. We offer leading-edge treatment options and tailored-to-you care, backed by the expertise and innovation of a nationally recognized health system. Find a location near me.
Content from General Links with modal content