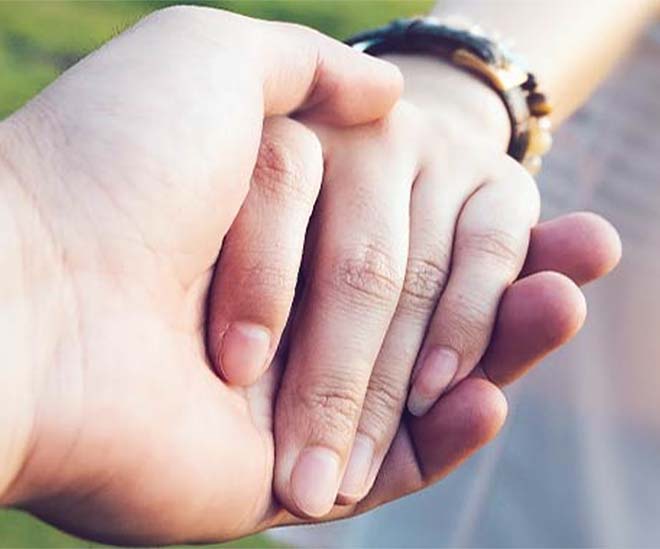 Navigating your cancer care
We understand that receiving a cancer diagnosis can be life-changing — and deciding on cancer treatment can be even harder. That's why your cancer care team is here to support you every step of the way.
Our goal is to keep you comfortable and return a sense of normalcy to your life. In addition to coordinating your care, our compassionate staff will provide resources and support, so you can focus on getting better.
Your first appointment checklist

It's normal to feel nervous about your first visit with our cancer team. Being prepared can help reduce your stress and make sure everything goes as smoothly as possible. Here's what to bring to your first appointment:
A copy of your medical records (your nurse navigator will contact you before your appointment to help you with this)
Current insurance card(s)
A current list of medications you're taking and a list of allergies
A list of questions (and a pen and paper to take notes)
A supportive friend or loved one
Any personal items that may help you feel more comfortable, including a sweater or jacket, snacks, drinks and a tablet or book for entertainment


Travel and lodging
If you'll be traveling for your cancer care and staying for a few days, you may want to consider lodging for you and your loved ones. Your nurse navigator can help you find a place to stay that's close to your cancer treatment center, such as the Donald P. Vrabec House of Care in Danville.
Locations
We offer specialized cancer clinics throughout northeast, south-central and central Pennsylvania, such as a gynecologic cancer clinic, that allow you to see multiple specialists during one visit. Learn more about our cancer treatment centers and find one near you.
Geisinger campus features
Our campuses feature complimentary parking, free Wi-Fi, shuttle services and valet parking services for your convenience.
MyGeisinger
Our MyGeisinger patient portal allows you to conveniently manage your care online. You can also access your MyGeisinger account on the go with the myChart mobile app.
With MyGeisinger, you can:
View your lab and test results
Message your care team
Manage and schedule appointments
Request prescription renewals

Learn more about MyGeisinger and sign up today.
Meeting your care team
During your visit, your doctor and care team will review your medical history with you, do a physical exam, perform (or schedule) any necessary tests and discuss next steps with you.
Each person who partners with you plays an important role in your recovery — from your doctor to your dietitian. Working with several people throughout your care can help you to come out of the other end stronger than before.
Throughout your journey, you'll be supported by:
Nurse navigator - A nurse navigator will guide you through your cancer journey from start to finish. Our skilled nurse navigators are trained to answer questions you may have at every step, from those about your treatment and health to where loved ones can stay during your treatment.
Radiologist - A radiologist will review your X-rays, computed tomography (CT) scans, MRI and radiation treatments. These tests can help monitor cancer growth and treatment progress.
Surgical oncologist - Your surgical oncologist specializes in treating cancer through surgery. They have undergone special training within their field, and they may conduct a biopsy to diagnose your cancer.
Medical oncologist - Your medical oncologist specializes in treating cancer with chemotherapy, hormonal therapy, biological therapy and targeted therapy. They are often your main doctor if you have been diagnosed with cancer.
Oncology nurse - An oncology nurse is a nurse who has undergone training specific to treating patients diagnosed with cancer. They have advanced certifications and clinical experience to best help treat you.
Social worker - A social worker can help you and your family work through your treatment. They provide emotional support as well as guidance on living day to day with cancer.
Dietitian - A dietitian can help you to adjust to eating changes during and after cancer treatments and navigate any diet issues. Their support will help you best nourish your body throughout your cancer journey.
Psychiatrist - Psychiatrists play an important role in cancer treatment by helping you work through the complicated feelings and emotions you may experience. Their role in supporting your mental health is an important one in the fight against cancer.
Pharmacist - A pharmacist is qualified to fill prescription medications, will provide you with information on how to take your medications and will alert you to any possible side effects. Our pharmacists are specially trained in administering cancer medications.
Clergy - Members of the clergy can support you through prayer and spiritual counseling, at your request.
Request an appointment
Talk to our team today to schedule an appointment. Call 570-808-4772 and say "cancer services."
Call for an appointment
Content from General Links with modal content