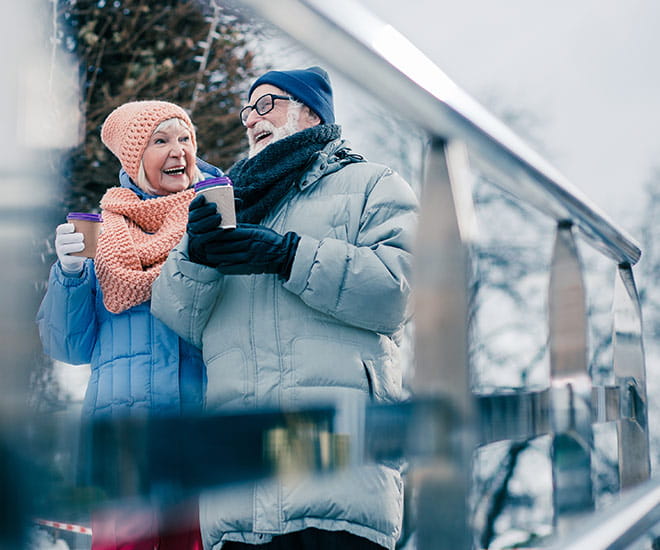 HIV & Hepatitis C transplants— a transplant program unique as you are
HIV & hepatitis C transplant program
A different kind of transplant. With our specialized hepatitis C and HIV transplant program, you can get a kidney or liver transplant sooner.
If you need a liver or kidney transplant, our program gives you options. No matter where you are in your transplant journey, our experienced, compassionate transplant team is here to create a personalized care plan built around you.
A liver or kidney transplant with less waiting
You can receive a new liver transplant or kidney transplant sooner through our proven-effective hepatitis C program. Through this program, we transplant livers or kidneys from people who've tested positive for hepatitis C — which is treatable and curable — then treat the hepatitis C after you receive your transplant.
And, through our program, people with HIV can receive a liver or kidney transplant.
You may also choose to get on the waiting list with two or more transplant centers. You can even transfer your waiting time from one program to another. This means that, if Geisinger seems like a good fit for you, you can get on our list without losing your waiting time with another program.
This can reduce your wait, getting you a transplant sooner.
While you wait for your transplant, your doctor will work with you to develop a plan to manage your symptoms and lifestyle. And when a donor kidney or liver becomes available, we'll call you to begin the process. With options for a transplant, we can help you get your new organ sooner, so you can get back to doing the things you love.
A whole transplant team in your corner
Our entire team partners with you throughout your transplant. We'll make sure all your questions are answered, every step along the way.
Your transplant surgery care team will include:
Transplant surgeon: Your transplant surgeon will perform your transplant procedure.
Transplant nephrologist: A transplant nephrologist, or kidney doctor, will work with you to develop a plan to manage your kidney disease before you receive your kidney transplant.
Transplant hepatologist: Your transplant hepatologist, or liver doctor, works with you to help manage your liver disease before you receive your new liver.
Transplant coordinator: Think of your transplant coordinator as your cheerleader. They'll get you on the waiting list, help you find a donor and work with you and your family throughout the entire transplant process.
Transplant social worker: There to address your mental and physical needs, your social worker will provide the care you need as you navigate your transplant. They'll also develop a plan for follow-up care after you're discharged from the hospital.
Transplant pharmacist: Your pharmacist will work with the transplant team to help guide your medication plan after your transplant and will monitor side effects. They're on hand to answer any questions you have.
Nurse practitioner: Your nurse practitioner will be there to help you prepare for your transplant. And they'll be there to help care for you after you receive your new organ.
Transplant dietitian: Diet plays a big role in your overall health. You'll work with a dietitian before and after your transplant to help you develop a nutrition plan to feel your best.
Request a consultation
Call us today to schedule a transplant consultation at 800-275-6401.
We have been designated as a center of excellence for transplant by Aetna and Optum in recognition of our patient outcomes.
Transplant care at Geisinger
Our transplant team is dedicated to providing innovative treatments and personalized care centered around you. We offer:
Care designed for you, where you live – With locations throughout northeast, central and south-central Pennsylvania, our experienced team provides consultations and comprehensive care. We offer leading-edge treatment options and tailored-to-you care, backed by the expertise and innovation of a nationally recognized health system.
A different kind of transplant program – Our HIV+ and hepatitis C transplant program is the only one in the region.
Backed by a whole transplant team – Your transplant surgery care team is powered by transplant experts who have treated many people with liver or kidney disease. And their focus is on delivering the care best suited to your needs.