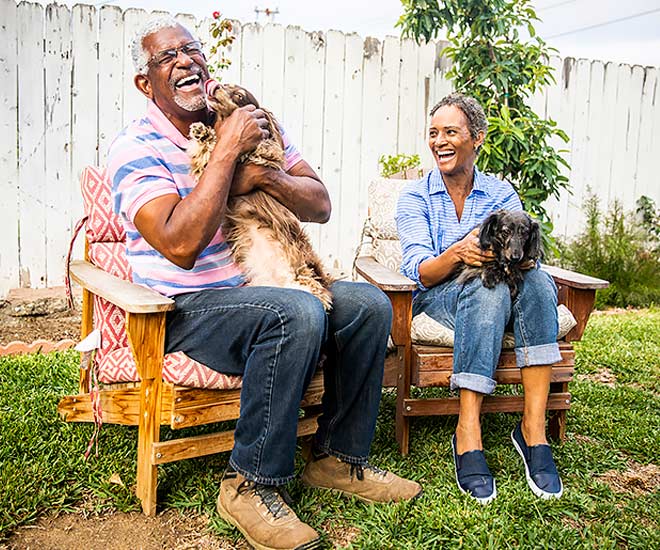 Liver transplant surgery — helping you feel better, sooner
Liver transplant
A new liver with less waiting time. Learn about your liver transplant options.
Whether you've been diagnosed with liver disease or liver failure and need a transplant, we're here to help you feel better, sooner. From your first appointment throughout post-transplant healing, our team of compassionate surgeons, nurses and social workers will give you the personalized care you need, every step of the way.
What does the liver do?
Your liver acts as a filter to the blood that comes from your digestive, or GI, tract. Your liver also:
Helps with digestion
Turns food into energy
Prevents infection
Stores vital nutrients

Depending on your treatment and personal history, your doctor will work with you to determine whether you're a good candidate for a liver transplant.
What is a liver transplant?
During a liver transplant, your surgeon will replace your liver with a healthy donor liver.
Our team has been performing lifesaving transplants since 1981, helping people from not only Pennsylvania, but from surrounding communities as well — including New York and New Jersey. This means the best care is available right here where you live.
If your doctor determines that you need a liver transplant and are a good candidate, you'll be placed on a waiting list until a donor liver becomes available.
You'll work with a transplant coordinator who will help you and your family during the entire process. From getting you on the wait list to monitoring your progress after you receive your new liver, we're here to help you find a donor as soon as possible. Because we know how important it is to get back to your friends and family — and your everyday life.
Geisinger's Liver Care Center
Our specialized Liver Care Center is devoted to treating liver disease with advanced expertise and a comprehensive range of services.
Our team of compassionate, skilled liver specialists come together to develop a personalized plan to best treat you. Your transplant team consists of:
Transplant surgeon: Your transplant surgeon specializes in the evaluation of liver transplant patients and will perform your liver transplant.
Transplant hepatologist: Your transplant hepatologist works with you to help manage your liver disease before you receive your new liver.
Transplant coordinator: Your transplant coordinator gets you on the list for a liver transplant and works with you and your family throughout the entire process.
Transplant social worker: You'll work with a transplant social worker who will provide support before, during and after your transplant. They'll create a follow-up plan for care and help you with any needs, such as transportation to appointments and getting medications.
Transplant pharmacist: Your transplant pharmacy team will assist you with your medication regimen before and after you receive your new liver.
Nurse practitioner: Your transplant nurse will help you after your procedure.
Transplant dietitian: You'll work with a dietitian before and after your transplant to develop a diet plan that helps you feel your best.


We focus on the tests and treatments that are right for your needs, so you can focus on what matters most — getting better.
Request a consultation
Call us today to schedule a liver transplant consultation at 800-275-6401.
Make an appointment
We have been designated as a center of excellence for transplant by Aetna and Optum in recognition of our patient outcomes.
Shorter wait time for a liver transplant
You can receive a new liver transplant sooner with our proven-effective hepatitis C program. Through this program, we transplant livers from people who've tested positive for hepatitis C — which is treatable and curable — then treat the hepatitis C after you receive your transplant.
You can also choose to be listed with two or more transplant centers, or you can transfer your waiting time from one program to another. This means that, if Geisinger seems like a good fit for you, you can list with us without losing your wait time with another program. This can drastically cut down your wait time for a liver transplant.
Content from General Links with modal content