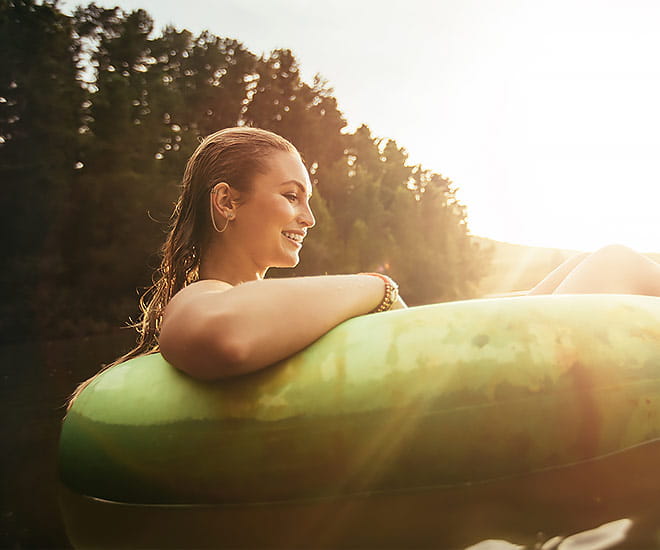 Rhinoplasty
Look and feel your best with rhinoplasty surgery.
Rhinoplasty
One of the most common cosmetic surgery procedures, a rhinoplasty can reshape the appearance of your nose or help you breathe better.
What is a rhinoplasty?
A rhinoplasty, also called a "nose job," is a common cosmetic surgery procedure used to reshape the nose. You can decide to have rhinoplasty for a variety of reasons that range from traumatic injury to correcting breathing issues, or simply to change your appearance.
A rhinoplasty can be used to treat a variety of issues with the nose. These include:
Repairing a deviated septum
Straightening a crooked nose
Widening nasal passages to improve breathing
Repairing the nose after illness or injury
Making the nose smaller or larger
Correcting a bump
Repairing birth defects
What to expect after your rhinoplasty
You'll need to rest and avoid any strenuous activities for a few weeks until your doctor tells you it's OK to start them again. You may need to take a few days off work — you can discuss this with your doctor. After the surgery, avoid blowing or touching your nose and do not use soap on the incision until your stitches come out.
It's common to experience some or all of the following symptoms after a rhinoplasty:
Swelling around the nose or face
Bruising around the nose or eyes
Slight bleeding from the nose
Headache
Pain in or around the nose and face
Nasal congestion
Symptoms should go away as your nose begins to heal.
Cosmetic surgery at Geisinger
Our compassionate cosmetic surgery team has years of experience working with people to help them look and feel their best. We offer:
The knowledge you need – Your team is powered by surgeons with years of training and experience. Their expertise has been honed by performing many plastic surgery procedures. And their focus is on helping you look and feel your best. Our surgeons offer leading-edge treatment options and tailored-to-you care, backed by the expertise and innovation of a nationally recognized health system.
Care designed for you, where you live – With locations throughout northeast, central and south-central Pennsylvania, our experienced cosmetic surgery team provides consultations and comprehensive care. Find a location near me.
Safe, effective surgical care – Our surgeons use the latest research and recommendations to achieve the best possible outcomes. And their focus is on helping you look and feel your best.