Artificial Intelligence
At Geisinger, we've introduced artificial intelligence (AI) tools to deliver better, safer healthcare and improve the health of those in our communities. Our AI program unites clinicians, engineers and data scientists to solve some of healthcare's most pressing issues and improve outcomes for our patients. Geisinger's AI Sandbox combines data and tools, allowing for learning and collaboration within Geisinger and with external industry and academic partners.
What we do
Our AI team leverages Geisinger's extensive electronic health record (EHR) to solve meaningful problems including:
Deploying technology that enables our patients and members to better manage their total health
Making care easier by improving access to services and enhancing patient experience
Improving efficiency for providers and care team members by streamlining complex healthcare processes
Identifying patients at risk of complications so their care team can intervene
Recognizing that AI models are useless until they're translated into practice, we implement interventions that use AI in a way that's clinically, operationally, financially and ethically responsible.
Our work
Early identification of patients with lower gastrointestinal (GI) disorders
Using a model that identifies patients who are at risk for colorectal cancer and other lower GI disorders, we developed an outreach campaign to perform colonoscopies. This targeted screening effort has identified many cases of early stage cancers.
Getting flu shots to those at highest risk
In the era of COVID-19, flu vaccination is critically important, particularly for people who are already vulnerable due to comorbidities. We implemented a predictive model that identifies those at the highest risk, allowing care teams to optimize vaccination administration outreach efforts.
Preventing acute physiological deterioration
By continuously evaluating the risk of rapid decompensation in hospitalized patients, AI technology provides insights to clinicians to allow early intervention that can prevent transfers to the intensive care unit and save lives.
Intervening on patients at high risk of stroke
In collaboration with Geisinger's Neuroscience Institute, we've created a predictive model to identify patients who are at a high risk of having a stroke. These patients are actively followed by Geisinger's care teams to close gaps in their care and reduce their risk.
Identifying patients with intracranial hemorrhage
Using nearly 47,000 computerized tomography (CT) scans, Geisinger developed a deep learning algorithm to detect possible bleeding in the brain prior to a radiologist reviewing the CT scan. This "possible bleeding" determination was then used to prioritize the worklist for our radiologists, significantly reducing the time to diagnosis patients with intracranial hemorrhage and improving their outcomes.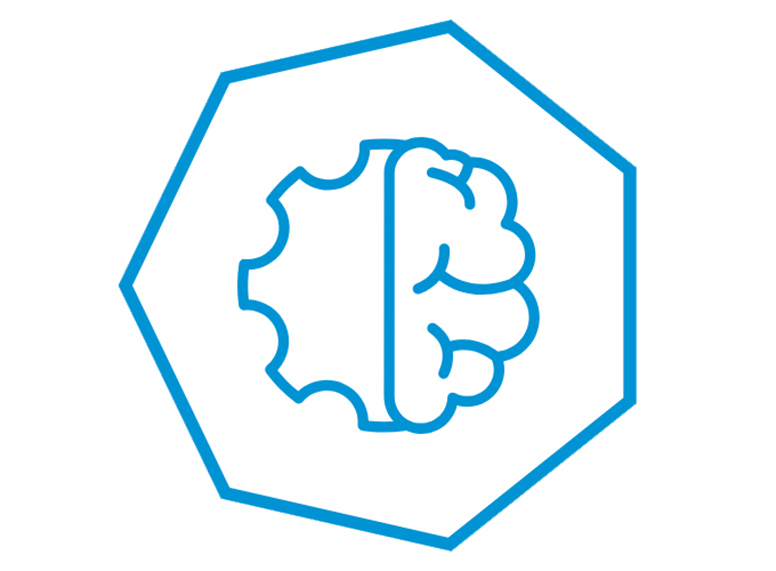 Meet our leadership team
Aalpen A. Patel, MD, MBA, Medical Director for Artificial Intelligence; Chair, Department of Radiology
David Vawdrey, PhD, Chief Data Informatics Officer
Casey Cauthorn, MS, AVP, Advanced Analytics
Brandon Fornwalt, MD, PhD, Chair, Translational Data Science and Informatics
Abdul A. Tariq, PhD, Director of Artificial Intelligence