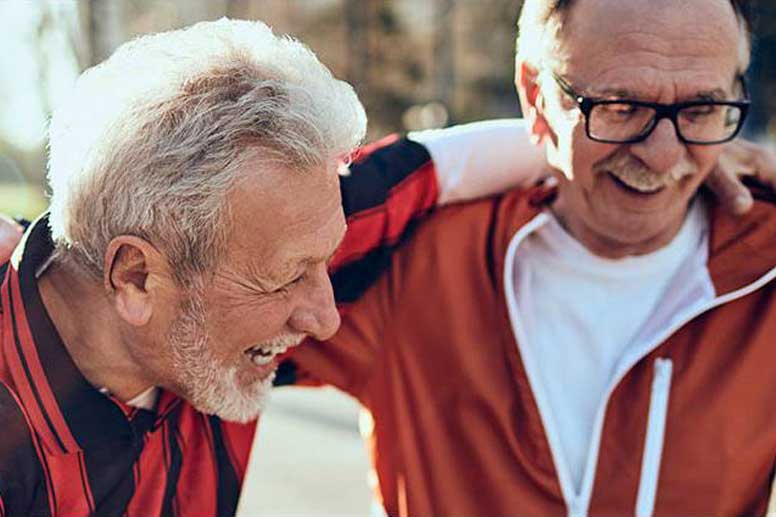 Hepatology (liver care)
Comprehensive liver care for your unique needs, from diagnosis to treatment to lifestyle management.
Looking for hepatology care?
If you're one of the more than 100 million Americans living with liver disease or a liver disorder, you're in good company — and the perfect place. Because at Geisinger, your care team delivers the specialized care you need that goes beyond medicine. In fact, we're the only program in the region with a team of doctors who specialize in liver care, including chronic liver disease.

Through prevention and leading-edge treatment options, you can live your best life. Liver disorders can be complex. Getting the care you need shouldn't be.

What is hepatology?
Hepatology involves the diagnosis, treatment and management of conditions affecting the liver and related organs, including the gallbladder and pancreas. The good news is that liver disease is manageable. Our skilled and specially trained gastroenterology and hepatology team will develop a treatment plan that puts you at the center.
What conditions does a hepatologist treat?
A hepatologist is a doctor who specializes in treating gastrointestinal (GI) disorders and has advanced training in treating a variety of liver and related conditions, including:
Ascites, a buildup of fluid in the abdomen which can cause swelling.
Bile duct diseases and injuries, various conditions affecting the thin tubes that carry bile from the liver and gallbladder to the small intestines.
Cirrhosis of the liver, scarring of liver tissue typically caused by infection or excessive alcohol consumption.
Fatty liver disease and nonalcoholic steatohepatitis (NASH), a buildup of excess fat in the liver.
Gallstones, small, hard calcium deposits that can form in the bile ducts.
Gallbladder disease, including inflammation, infection, blockage or gallbladder stones.
Cysts, or growths that form in areas of your GI system.
Hepatitis, an infection that causes liver inflammation. There are five types (A, B, C, D and E), each with a different cause.
Liver cysts and tumors, which can be noncancerous or cancerous.
Liver cancer, cancer that originates in the cells in your liver.
Liver failure, which can be chronic or acute. When the liver is damaged, it can begin to shut down.
Varices, or enlarged veins in the esophagus.
What causes liver disease?
Certain behaviors, genetics and risk factors can increase your chances of developing liver disease. These include:
Excessive alcohol consumption: Drinking alcohol increases your risk of developing liver disease.
Being overweight: People who have excess body fat — especially around the waist area — are at a greater risk for developing liver or gallbladder issues.
Infections: Infections in your liver can affect its function.
Unhealthy behaviors: Certain behaviors, such as intravenous drug use, sharing needles and having unprotected sex all increase your risk of developing liver disease.
Family history of liver or gallbladder disease: If you have a family member who has been diagnosed with a liver or gallbladder condition, your risk for developing one is higher.
Other risk factors: Other things that can increase your chance of developing liver disease include:

Environmental exposure to certain industrial chemicals
Having diabetes
Undergoing dialysis
Continued use of certain medications
How is liver disease diagnosed?
We offer screening tests that use the most advanced technology to better detect liver disease in its earliest stages, when it's most treatable. Some of the diagnostic tests your doctor may perform on your liver include:
Liver function test – A test that evaluates how your liver is functioning.
FibroScan® – A noninvasive ultrasound procedure that can identify changes in your liver.
Liver biopsy – Your doctor removes a small sample of tissue using a thin needle or during a surgical procedure. The tissue is examined under a microscope to detect any cancerous cells (also called malignant cells).
Endoscopy – During this minimally invasive procedure, your doctor inserts a small scope through your mouth to examine the hard-to-see areas of your GI system, including your liver, pancreas and gallbladder.
Blood tests – These tests can rule out any issues with your liver, gallbladder or surrounding organs.
Imaging tests – Diagnostic imaging tests, such MRIs, CT scans and PET scans, produce detailed pictures of your GI system.
Liver Care Center
Whether you are looking for a second opinion, your care journey is just starting, or you need surgery for a complex liver condition, our specialized Liver Care Center is devoted solely to treating liver disease. We offer advanced expertise and a comprehensive range of services, so you can get the care you need in one place.
Your team of highly trained specialists includes hepatologists,
gastroenterologists
, liver and
liver transplant
surgeons, pathologists, interventional radiologists, pathologists, oncologists, nurse navigators, pharmacists and other support staff who come together to develop a personalized plan to best treat you.
We focus on the tests and treatments that are right for your needs — so you can focus on getting better.
Hepatology treatment at Geisinger
Depending on the type of liver condition you have, your doctor may recommend one or more of the following treatments.
A low-sodium diet can help with fluid retention caused by certain liver conditions.
Certain liver and GI conditions can be managed with medication. Your doctor will determine the right course of medication for you.
This minimally invasive procedure uses radiofrequency waves to safely remove damaged tissue inside your liver.
Surgery is a common method for treating liver disease and related conditions. Our surgeons use the latest techniques, including minimally invasive surgery, to offer you the best outcomes and path for healing.
Hepatology and gastroenterology care at Geisinger
Your team provides innovative treatments and personalized care centered around you. We offer:
The knowledge you need – Your care team is powered by hepatologists, gastroenterologists, surgeons, oncologists and other specialists with years of training and experience. Their expertise has been honed by treating many people with liver disease every year. And their focus is on delivering the care best suited to your needs.


Care designed for you, where you live – With locations throughout northeast, central and south-central Pennsylvania, our experienced team provides consultations and comprehensive care. We offer leading-edge treatment options and tailored-to-you care, backed by the expertise and innovation of a nationally recognized health system.

Comprehensive specialty care – From chemotherapy, radiation and minimally invasive surgery options to national clinical trials and genetic testing, our liver cancer specialists are dedicated to offering innovative treatment options and personalized care in convenient locations, so you don't have to travel far. We'll work with you to develop a personalized liver cancer care plan based on your individual needs.


Backed by a whole transplant team – For issues affecting your liver, a transplant may offer lifesaving care. If a liver transplant is right for you, we'll help you find a donor as soon as possible. Learn about transplant surgery.


Genetic testing and counseling programs – Special research programs, such as MyCode®, are only available at Geisinger. Participating in MyCode allows you to contribute to genetic research. By participating, some may receive information about their own genetic risks. Learn about MyCode.