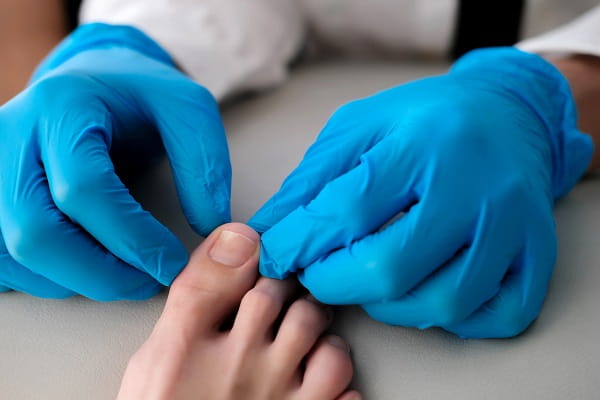 Podiatry
Our podiatry specialists provide treatment for a range of conditions, including routine foot and toenail care, joint conditions, wound care and foot and heel pain.
Podiatrists are foot doctors who specialize in foot and heel care. Many podiatrists focus in fields including sports medicine, wound care, pediatrics and diabetic care.
Here, you get a comprehensive approach to foot care, including examination, diagnosis, treatment, education and follow-up appointments to treat your foot condition. We also have experienced podiatry surgeons to care for patients who need surgery.
You need your feet to be healthy and pain-free to maintain your active lifestyle. Our experienced podiatrists use the latest, most effective methods to treat a range of podiatry conditions, including:
Podiatry care at Geisinger
Comprehensive podiatry care: Get treatment for a wide range of foot conditions, from common foot pain to complex wound management. Our podiatrists work with you to create a custom treatment plan and with doctors in other specialty areas, including orthopaedics, to make sure you get the care you need.

World-class care, close to home: With locations throughout central, northeast and south-central Pennsylvania, our experienced podiatry team provides evaluations, consultations and comprehensive care. We offer leading-edge treatment options and tailored-to-you care backed by the expertise and innovation of a nationally renowned health system.

Orthotic care: Our orthotics specialists provide custom braces and shoes that help treat several types of foot and ankle pain, foot complications related to diabetes and more. Orthotics offer treatment devices for people of all ages and is just one of the ways we help runners and other athletes take care of their feet.