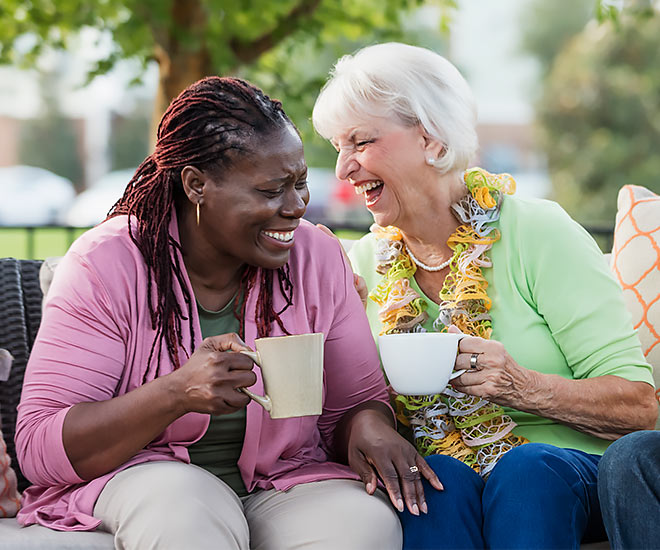 Specialized treatment for kidney disease
Specialty kidney clinics
From kidney stones to more complex kidney issues, get the unique care you need from our specialty kidney clinics.
When it comes to kidney disease, your treatment should be based on you. That's why our team of kidney specialists will work with you to develop a personalized treatment plan.
Depending on the type and stage of your kidney disease, your doctor may refer you to one of our specialty clinics.
Specialty kidney clinics
Your doctor will determine if treatment at one of our seven specialty clinics can help you achieve your best kidney health.
General nephrology clinic: Our nephrology team specializes in diagnosing and treating a wide variety of kidney conditions, from common to complex. No matter what type of specialized care you need, there's an approach that's right for you.
Kidney stone clinic: Kidney stones are small, pebble-like objects made up of minerals and salts that form inside your kidneys. Most of the time, kidney stones form when your urine becomes highly concentrated, causing the minerals to stick together. Treatments range from drinking more water or taking medications to minimally invasive surgical procedures. If you have kidney stones, we'll start treatment right away, so you can get relief.
Polycystic kidney disease clinic: This genetic condition happens when clusters of cysts form inside your kidneys. At our polycystic kidney disease clinic, you may talk about things like:

Screening for complications
Medications available to help manage symptoms
Things you can do to delay the onset or progression of kidney disease
Early evaluation and referral for a kidney transplant
Weight management clinic: Extra weight means your kidneys have to work harder. But with compassionate care and the most advanced weight-loss programs available, you can help your kidneys recover.


Hypertension clinic: By managing high blood pressure, you can prevent hypertension-related kidney disease. Through lifestyle changes or medication, our team will help you feel your best.


Renal genetics clinic: Genetic counseling weighs the impact your family history has on your risk of developing certain types of kidney disease. At your appointment, a genetic counselor will review your medical and family history. They may discuss things like:

Your likelihood of a kidney disease diagnosis
Types of testing available
Pros and cons of genetic testing
Ways to reduce risk
Support resources
If you decide to have genetic testing, your genetic counselor will work with you to create a customized care plan. With your doctor, you can reduce your risk of developing kidney disease — or detect it sooner, when it's easier to treat.
Nephro-cardiology clinic: If you have kidney disease and a heart condition, your care team may refer you to our nephrocardiology clinic. See your heart and kidney care team in one convenient location.
Request a consultation
Kidney care from a nephrology team you can trust. Call today to schedule a consultation.
Call 800-275-6401
Care for kidney disease at Geisinger
Compassionate care — along with the most advanced kidney disease treatments — are on offer at our specialty kidney clinics. You'll have:
The knowledge you need – Your nephrology team includes doctors and specialists with years of training and experience. Their expertise has been honed by treating many people with kidney disease every year. And their focus is on delivering the care best suited to your needs.
Excellent care where you live – Offering care throughout central, northeast and south-central Pennsylvania, our experienced nephrology team provides consultations and comprehensive care. You'll get leading-edge treatment options and tailored-to-you care backed by the expertise and innovation of a nationally recognized health system.
Genetic testing and counseling programs – Genetics programs can determine whether you face a higher-than-normal risk of kidney disease. Special programs such as MyCode®, which are only available at Geisinger, detect the earliest signs of kidney disease so you can start treatment right away. With care and guidance, you may even avoid a kidney disease diagnosis. Learn more or sign up for MyCode.
Content from General Links with modal content