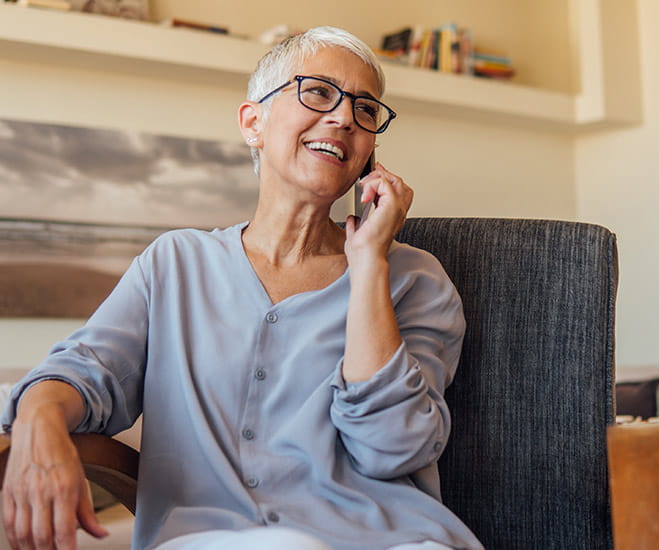 Geisinger mail order pharmacy FAQs
1. I'm ready to switch to mail order pharmacy. What should I do?
You can switch to mail-order pharmacy by calling 844-878-5562. A member of Geisinger's pharmacy team will review your eligible medications, set up your account and work with your providers to help you make the switch.
2. Who is eligible to use Geisinger's mail order pharmacy?
All Geisinger Health Plan members who also have prescription drug coverage with Geisinger Health Plan are eligible to use our mail order pharmacy.

3. What types of medications are eligible for mail order pharmacy?
We primarily deliver medications that you'd take on a regular, recurring basis for chronic, long-term conditions such as:
Allergies
Asthma
Birth control
Blood pressure
High cholesterol
Depression
Diabetes
GERD
Thyroid conditions
We also deliver short-term medications and controlled substances through mail order. You will be required to sign for the delivery of controlled medications, such as opioid pain medications and ADHD medications.
4. How much can I save on my prescriptions by using mail order?
Geisinger Gold members could save up to 50% on their copay costs.
Geisinger Health Plan members covered under their employer's health plan (with prescription drug coverage) could save up to 33% on their copay costs.


5. How do I pay for my mail order pharmacy prescriptions?
We accept debit and credit cards, including American Express, Discover, MasterCard and Visa. We also accept electronic checks over the phone. Your payment is required before we can ship your order.

6. Can I speak with a pharmacist if I use mail order pharmacy?
Absolutely! You can speak one-on-one with a licensed pharmacist anytime between 6:30 a.m. - 7 p.m., Monday through Friday by calling us toll-free at 844-878-5562.

7. Where are my medications shipped from?
All medication is packaged and shipped from our state-of-the-art mail-order facility in Elysburg, Pennsylvania. Your medications arrive in unmarked, confidential packaging, and you can sign up for shipment notifications to track your orders at no extra cost.

8. Is shipping free and is there a membership fee?
Yes, standard shipping is free and there is no membership fee.

In addition, you will not have to pay any additional shipping charges if your medications require special packing procedures, such as insulated packaging with a cold gel pack or bubble wrap to protect against moisture.
9. How do you protect my medications during shipping?
We follow strict quality and safety procedures to make sure your medication arrives safely and securely. Medications that require refrigeration, for example, may be shipped overnight or via next-day delivery in insulated packaging with a cold gel pack. Other medications may be shipped in bubble wrap to protect against moisture. We also have specialized shipping procedures that prevent medications from freezing and spoiling. These special shipping methods have no added cost for you.

10. If I am traveling out-of-state for a long period of time, can I have my medications shipped to a different, temporary address?
Yes. You can arrange for a different shipping address by calling us at 844-878-5562. If you will be away for a long period of time, you can also request an additional supply.

11. How soon should I order a prescription refill?
Generally, you can reorder when you have about three weeks of your prescription remaining. There are four ways to order refills:
EZ Refill by phone: Call 844-878-5562 and follow the prompts.
EZ Refill online: Visit geisinger.org/refill.
Mail: Fill out the postage-paid refill form that arrived with your previous order. Be sure to include your copay.
Automatic refills: Call 844-878-5562 and we'll enroll you in automatic refills.


12. How do I sign up for automatic refills?
Call us at 844-878-5562 to set up automatic refills of your medications.
Mail order benefit does not include all medications. Benefits and costs will vary depending on your specific coverage or if you're enrolled in a cost assistance program. Please contact the customer service team with any questions on your benefits. Geisinger Gold copay discounts only apply in your initial coverage phase. Your initial coverage phase may end more quickly depending on your use of high-cost medications. Y0032_20044_6_C
Content from General Links with modal content