Tom Shicowich's story

Tom Shicowich incurred nearly $200,000 in medical bills six years ago after having a toe amputated due to his Type 2 diabetes.
Being more than 100 pounds overweight and on a very tight budget, Tom couldn't afford fresh fruit or vegetables, so dinner was often fast food or heat and eat food and a soda. "You're supposed to eat healthy, but you have to be able to afford eating healthy," Tom, 56, says. At his grocery store, "all I could afford was canned ravioli or a Hungry Man meal to keep my belly full."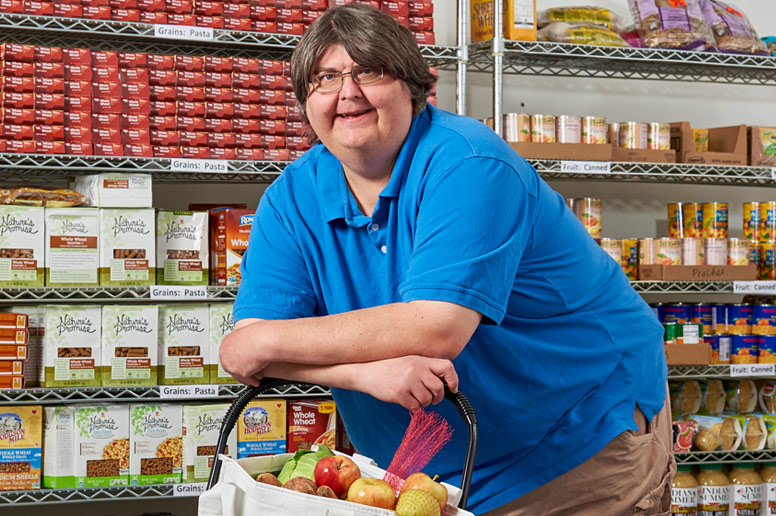 Six months after enrolling in the Fresh Food Farmacy, the 6-foot-5-inch former high school track competitor lost more than 45 pounds and cut his HBA1C level from 11 to a normal level of less than 7.0. Now, Tom and his girlfriend cook fresh, healthy meals at home, and it's much easier for him to climb a flight of stairs or take a walk.
Rita Perkins' story
Since Rita Perkins, a 54-year-old grandmother and caretaker to three children under the age of 10, enrolled in the program in 2016, her blood glucose (A1C) dropped from a dangerously high 13.8 percent to a manageable 6.9 percent.
A diabetic since 1996, this is the first time her HBA1C has been under 7.0 since becoming a Geisinger patient in 2001.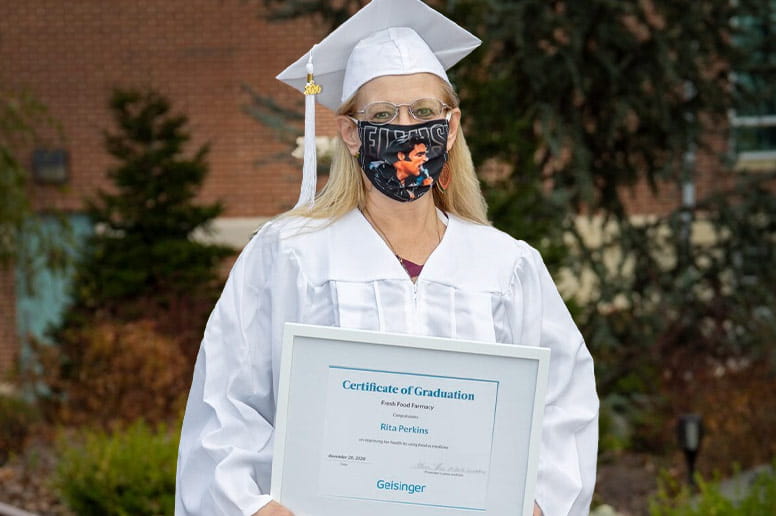 She is not only seeing the benefit from a healthier lifestyle, but her family is seeing the benefit as well. She is now actively exercising, even buying a wearable fitness tracker so she can log her steps and activity.
Rita has since graduated from the Fresh Food Farmacy program and continues to meet her health and wellness goals.
Brendalee Plamondon's story
Brendalee Plamondon had to use a motorized scooter to do her grocery shopping. The complications from diabetes, including being overweight and having high HBA1C made getting around was a challenge.
Those challenges brought her to enrolling in the Fresh Food Farmacy program in February 2017. Since joining, she's been able to celebrate many accomplishments. She's lost 30 pounds and her HBA1C dropped from 8.3 at one point to 6.4.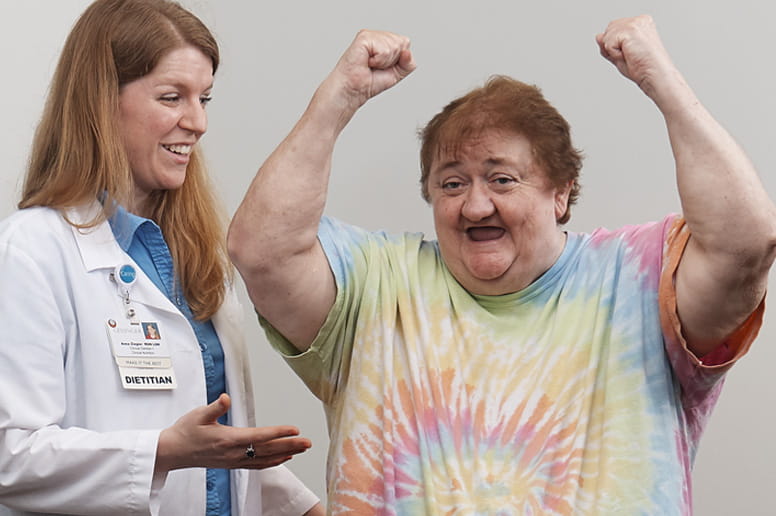 Brenda and her husband enjoy cooking and eating home cooked meals, and with the food and recommendations she receives from the Fresh Food Farmacy, they're enjoying time in the kitchen and teaching Brenda's young great niece and nephew the importance of eating healthy food and portion sizes.
Brenda no longer needs a scooter to go shopping, needing to only keep a walker handy for trips out to the store, the mall, or mini-golfing with her family.
Dan Huston's story
When Dan Huston, a registered nurse with Geisinger Health Plan, won a supermarket shopping spree for donating to the Greater Susquehanna Valley United Way, he knew exactly what to do with his winnings -- donate it all to the Fresh Food Farmacy.
With only two minutes to grab as many groceries as possible at Weis Markets, Dan focused his attention to fresh produce and lean protein including pork and fish.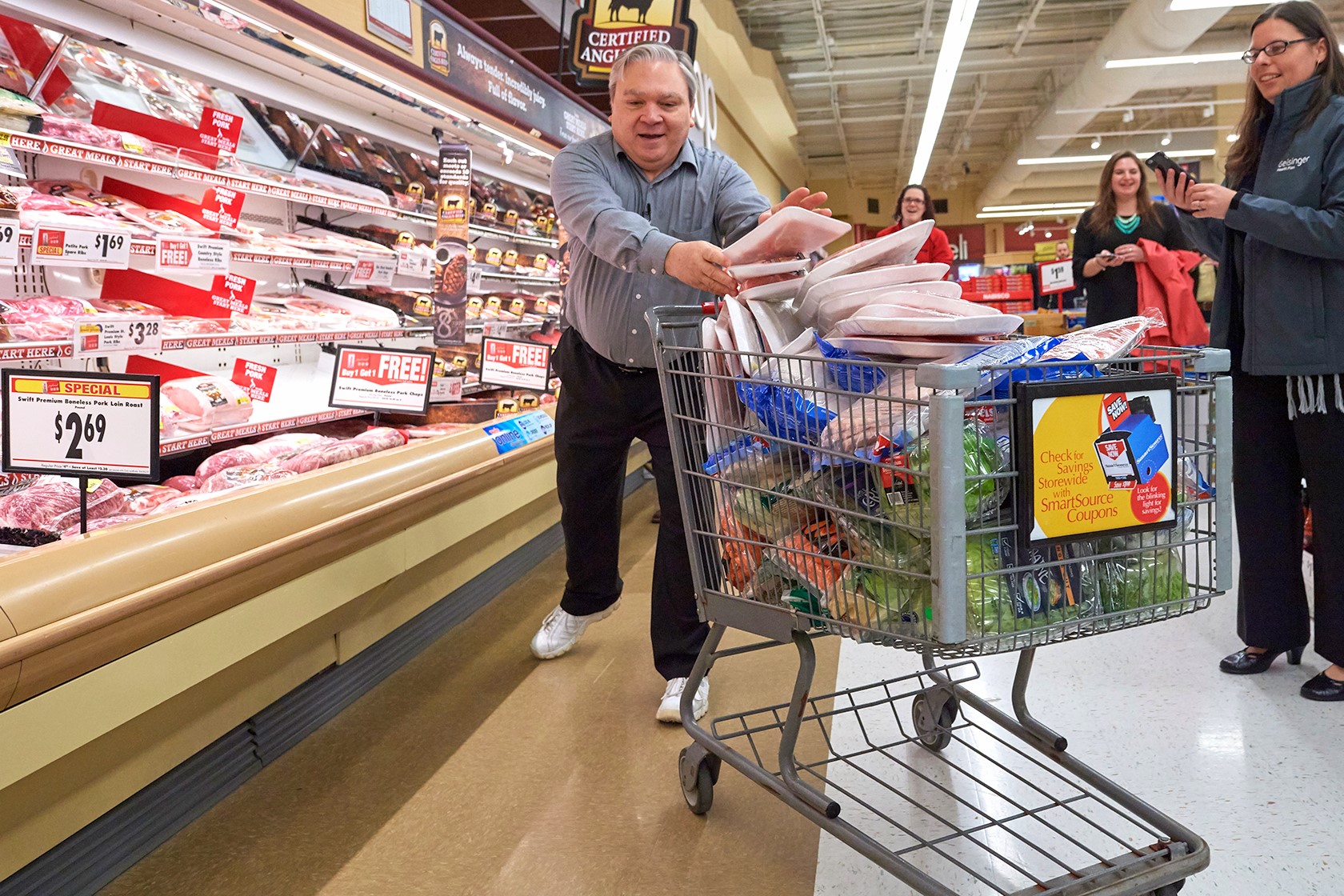 At checkout, Dan's total came to $535.79, and Pepsi, the sponsor of the shopping spree, donated an additional $1,500 in Weis gift cards to the Fresh Food Farmacy. "It's so nice to give back to the community," Dan said. "I got things that are really needed in the Farmacy."