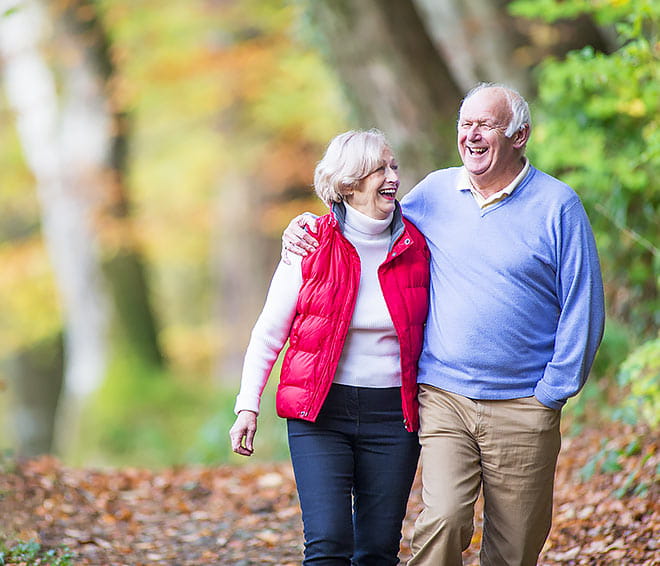 Advanced endoscopy
Learn how an advanced endoscopy can help you find relief from heartburn, GERD and more.
What is an advanced endoscopy
An endoscopy is a minimally invasive procedure that allows your doctor to look at your digestive tract using an endoscope — a long, thin tube with a camera on the end — so they can diagnose a variety of gastrointestinal (GI) conditions.
An advanced endoscopy is used to help treat or manage severe GI conditions, which can include:
Heartburn or acid reflux
GERD
Trouble swallowing
Ulcers
Abdominal pain
Constipation
Diarrhea
Unexplained weight loss
Other conditions affecting the bile ducts, digestive tract, esophagus, gallbladder, intestines, liver or pancreas
There are two types of endoscopies: upper endoscopy, which examines your esophagus, stomach or small intestine and lower endoscopy (also called a colonoscopy or sigmoidoscopy), which examines your colon, rectum or sigmoid colon.
Learn more about what to expect during an endoscopy.
Types of advanced endoscopy
When a traditional endoscopy cannot diagnose or treat certain GI conditions, your doctor may recommend an advanced endoscopy, which can include one of the following procedures:
Barrx™ radiofrequency ablation system
This non-invasive endoscopy uses radiofrequency (heat) to treat abnormalities in your upper GI tract. A Barrx radiofrequency ablation removes cells from your esophagus (the tube that carries food to your stomach) before they can turn into cancer cells, leaving healthy tissue behind.
This treatment is often used to treat Barrett's esophagus during an upper endoscopy. Barrett's esophagus increases the risk of esophageal cancer, so diagnosing and treating it early is the key to beating cancer before it develops.
Endoluminal stenting
During this procedure, your surgeon will place a stent in your esophagus, small bowel or colon to manage an obstruction in your GI tract. This treatment can be used for cancerous or non-cancerous blockages in your GI tract.
Upper endoscopic ultrasound (EGD/EUS)
This test allows your surgeon to examine your stomach lining and the walls of your upper GI tract, including your stomach, esophagus and duodenum (the first section of your small intestine). It can also be used to examine your lungs, gallbladder and pancreas.
This test can determine whether certain cancers have spread to lymph nodes or blood vessels. Or your doctor may use it to diagnose cancers, conditions and diseases including:
Abdominal pain
Abnormal weight loss
Lumps, lesions and cysts
Certain digestive system and respiratory system cancers
Gallbladder diseases
Pancreas diseases
Bile duct diseases
Endoscopic retrograde cholangiopancreatography (ERCP)
Using an endoscope, your surgeon does this test to see inside your pancreatic, hepatic and bile ducts — the small tubes that carry digestive juices from your liver and pancreas to your intestines.

This test can be used to remove stones from your gallbladder and bile ducts, as well as to diagnose and treat obstructive jaundice, pancreatic cancer, biliary strictures, and leakage and drainage of pancreatic cysts or pseudocysts.
Bravo™ test
This test monitors the pH levels of your esophagus and is frequently used to treat acid reflux, heartburn, chest pain, cough and gastroesophageal reflux disease (GERD), also known as long-term acid reflux.
During a Bravo test, a small pill is placed into your esophagus, which will measure acid exposure for up to 8 days. You'll be given a device to record your symptoms along with a diary for keeping track of your symptoms. By reviewing the information collected through this test, your endoscopy doctor can form a diagnosis and treatment plan customized to you.
Endoscopic mucosal resection (EMR)
This procedure is used to remove early stages of cancer and precancerous growth from the lining of your digestive tract, as well as for the removal of tumors and large polyps and the removal or resection of tissue without the need to undergo a surgical procedure.
Cryoballoon and cryospray
Your surgeon will use a freezing gas to destroy precancerous cells or high or low-grade dysplasia. This procedure can be performed with or without EMR. It can also treat Barrett's esophagus by using radiofrequency ablation.
NaviAid™ enteroscopy
Using an endoscopy, this procedure allows your surgeon to perform an ileoscopy (exam of the lower portion of your small intestine) or upper enteroscopy (exam of the upper part of your digestive system). During this procedure, your doctor can remove polyps, masses and abnormal tissues.
Stretta® procedure
The Stretta procedure is often used to treat GERD. This procedure also uses radiofrequency (heat), which helps to reshape the muscles in your lower esophagus.
Reshaping these muscles can restore your natural reflux barrier, alleviating symptoms of GERD.
Impedance probe and "endo flip"
With this test, a wand-like device helps your doctor to monitor the amount of reflux (acid and non-acid) in your esophagus. A thin tube runs through your nose and throat and measures the amount of acid concentration in your esophagus. This method is also used to measure the resistance and function of your esophageal muscle.
Our surgeons are also trained in advanced endoscopy procedures including:
Endoscopic mucosal resection (EMR/EGD)
Single balloon enteroscopy
Double balloon enteroscopy
Endoscopic submucosal dissection (ESD)
Peroral endoscopic myotomy (POEM)
Zenker's diverticulum treatment
Achalasia dilation
Necrosectomy
Endoscopic ultrasound-directed transgastric ERCP (EDGE)
Hemorrhoid energy therapy (HET)
Chromoendoscopy
Colonoscopy
Endoscopic ultrasonography (EUS)
Fiducial placement
Transoral incisionless fundoplication (TIF)
Endoscopy care at Geisinger
Here, you'll get innovative treatments and personalized care centered around you. We offer:
The knowledge you need – Your care team is powered by gastroenterologists, surgeons, doctors and specialists with years of training and experience. Their expertise has been honed by treating many people with GI issues every year. And their focus is on delivering the care best suited to your needs.

Care designed for you, where you live – With locations throughout northeast, central and south-central Pennsylvania, our experienced team provides consultations and comprehensive care. We offer leading-edge treatment options and tailored-to-you care, backed by the expertise and innovation of a nationally recognized health system.

Comprehensive specialty care – Our GI specialists are dedicated to offering innovative treatment options and personalized care in convenient locations, so you don't have to travel far. We'll work with you to develop a personalized care plan based on your individual needs.

Specialized GI procedures – Our experienced team offers leading-edge treatments for both common and complex GI issues, including the Barrx™ radiofrequency ablation system, Bravo™ test, Stretta® procedure and pH nasal probe.

Genetic testing and counseling programs – Special research programs such as MyCode® are only available at Geisinger. Participating in MyCode allows you to contribute to genetic research. By participating, some may receive information about their own genetic risks. Learn about MyCode.