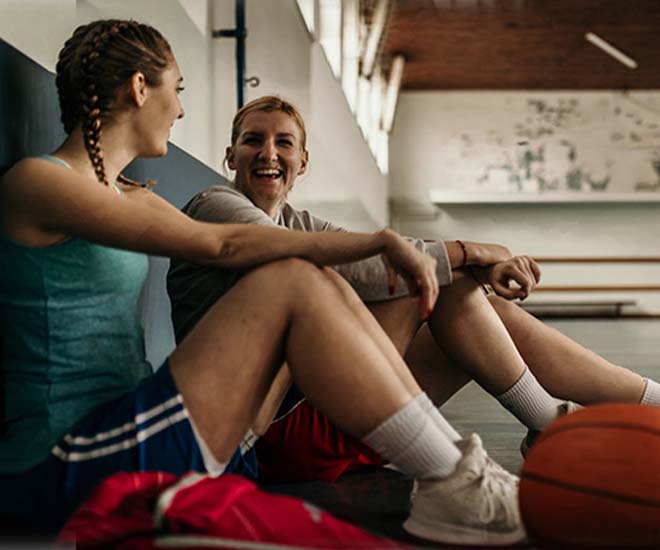 Sports medicine care that gets you back in the game
Sports medicine
Our leading sports medicine team helps keep athletes active and your team at the top of their game. 
More than 50 schools, universities and sports teams throughout our communities — including the Wilkes-Barre/Scranton Penguins and the Scranton/Wilkes-Barre RailRiders — trust us to care for their athletes as their official orthopaedic and sports medicine provider. Whether you're a competitive athlete or a weekend warrior, you get that same level of care so you can stay active and at peak performance.
What is sports medicine?
When it comes to keeping your bones and muscles healthy to keep up with your favorite sport, a sports medicine doctor is best suited to help you keep competitive and on the field, court or turf.
If you've been injured while playing, sports medicine specialists can help to get you back on your feet. With the latest technology available for diagnosis and rehabilitation, we offer specialized care for sports injuries including:
ACL injury
Broken bones
Foot and ankle injuries
Hand and wrist injuries
Hip injury
Knee injury
Neck injury
Shoulder and elbow injuries
Spine injury


Our experienced sports medicine team includes orthopaedic specialists and surgeons, certified athletic trainers, physical therapists, chiropractors and other health providers to provide a full range of care. We offer leading-edge nonsurgical and surgical treatments, as well as education about injury prevention. Our sports medicine team is specially trained in treating active children and adults who are playing, performing and competing at all levels.
Sports medicine at Geisinger
Largest sports medicine program in the region: If you're a team player, you'll love this team: the largest sports medicine program in the region, including certified athletic trainers, orthopaedic specialists and surgeons, and affiliated physicians. University and high school players — as well as the Wilkes-Barre/Scranton Penguins professional hockey team and Scranton/Wilkes-Barre RailRiders — trust our providers with their care. Imagine what we can do for you. Meet our sports medicine team.
Comprehensive treatments: Whether you're an athlete or weekend warrior, we know you aren't a fan of downtime. That's why your sports injury has treatment options that include orthopaedic surgery or non-surgical treatments. From injection therapies and rehabilitation, to minimally invasive procedures, we help you get back on your feet.
Care where it matters: What if you didn't have to go to the hospital when you got injured? Our specialists can come to you through the only program in the region offering muscle and joint ultrasound at sporting events. This technology means you can get a pinpoint injection treatment with ultrasound guidance — so you don't have to miss the second half of the game.
Education and injury prevention: Athletes and coaches want to prevent injuries. We help them learn how through clinics, workshops and dedicated concussion training. We also offer speed and agility camps for high school athletes.
Ongoing research: New techniques and thinking around treating athletes translates into more advanced care and better outcomes.
From semi-professionals to college and high school athletes, we're proud to support our local teams and big league dreams.
The official healthcare provider for: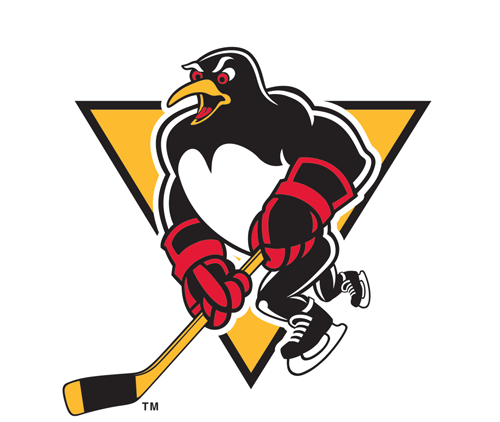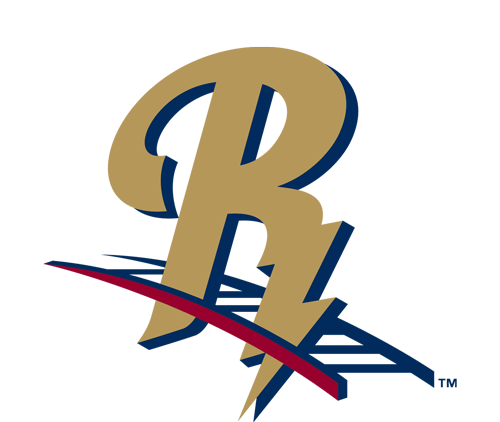 The official orthopaedic and sports medicine provider for our communities' schools, colleges and universities:
Belleville Mennonite High School
Benton School District
Berwick High School
Bloomsburg High School
Bloomsburg University
Bucknell University
Carbondale Area High School
Central Columbia High School
Columbia Vo-Tech
Danville School District
Hanover Area School District
Juniata County School District
Keystone College
King's College
Lake Lehman High School
Lewisburg School District
Line Mountain School District
Luzerne County Community College
Marywood University
Midd-West School District
Mifflin County School District
Mifflinburg School District
Millville School District
Milton School District
Misericordia University
MMI Preparatory
Nanticoke Area High School
Northwest Area High School
Our Lady of Lourdes
Penn State Scranton
Penns Valley Area School District
Saint Joseph's Catholic Academy
Scranton Preparatory School
Scranton School District
Selinsgrove School District
Shikellamy School District
Southern Columbia School District
State College Youth Ice Hockey
Susquehanna University
Susquehanna University Club
Tri-Valley School District
University of Scranton
Wayne Highlands High School
Western Wayne High School
Wilkes University
Wilkes-Barre Area School District
Wyoming Area High School
Wyoming Seminary
Wyoming Valley West High School
Sports medicine conditions and treatments
Our sports medicine specialists work with athletes of all ages and abilities to treat injuries, as well as help prevent them.
Sports medicine care at Geisinger
World-class care, close to home – With locations throughout central, northeast and south-central Pennsylvania, you can get evaluations, consultations and comprehensive care just about anywhere. Leading-edge treatment options and tailored-to-you care are backed by the expertise and innovation of a nationally renowned health system.
Better, faster healing – Tried and true methods will keep you on the path to healing through our ProvenCare® program, which identifies and consistently provides the best treatment for specific conditions. This means you spend less time in the hospital and recover faster.
Orthopaedic urgent care – Our Orthopaedic Urgent Care locations are ready to treat children and adults for sudden injuries, like minor sprains, strains or simple fractures.